In America, the average woman wears sizes 16-18, but the average model in America wears a size 2. There is a significant disparity between these two numbers. Speaking from personal experience, it has often affected how I view myself. I know I am not the only person who has felt inadequate, too different, or not as beautiful. Comparing bodies and appearances throughout the world leads to body dysmorphic disorder, eating disorders, depression, anxiety and other severe health conditions that can be fatal. Thankfully, there has been a shift in recent years in certain brands' advertising and their styling. Several plus-size and mid-size specialty boutiques have been founded, which curate flattering styles for their clients' body types, making trying on clothes less stressful. While there are still many changes that need to occur, the brands below have genuinely paved the way for a possible, new, inclusive fashion industry.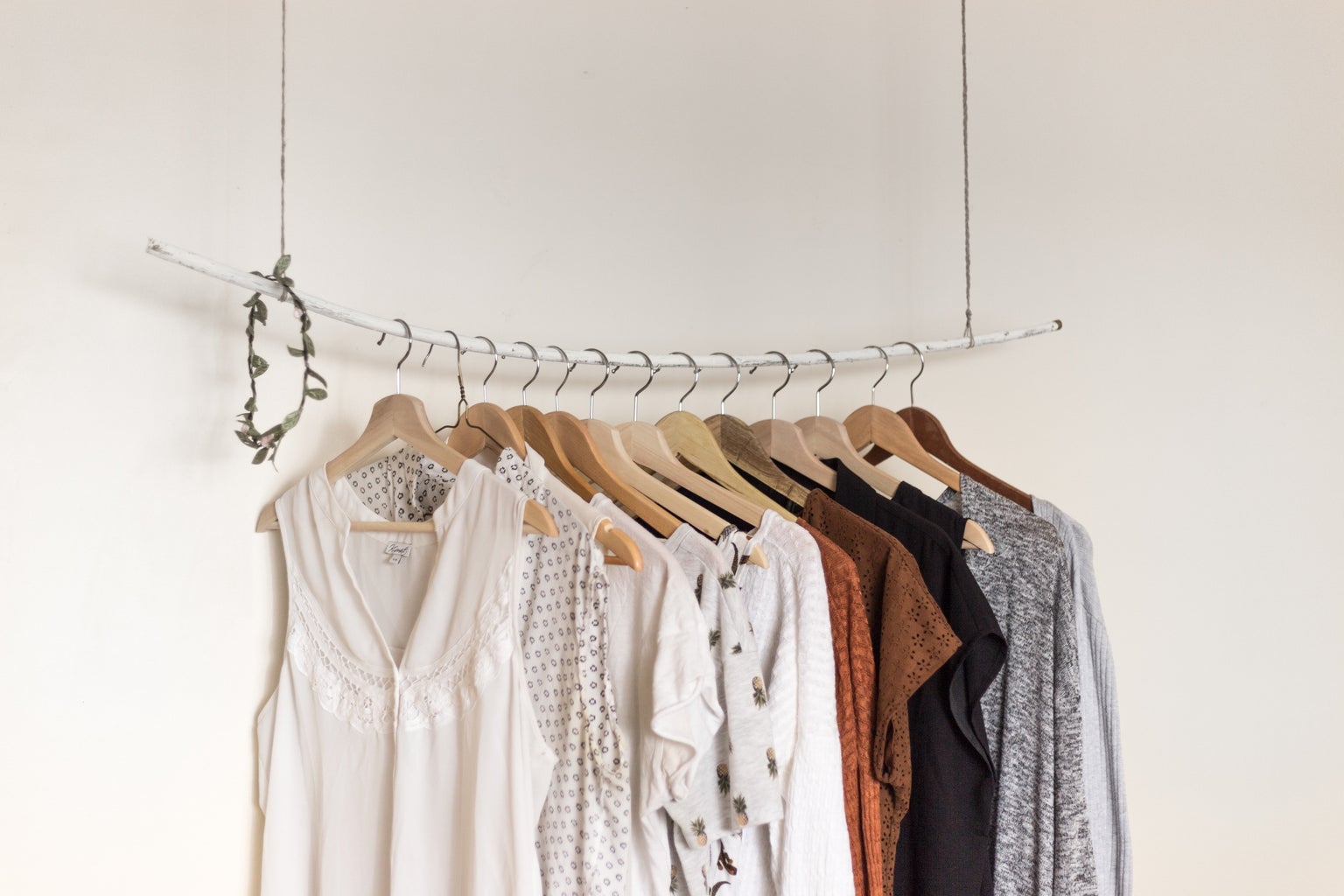 1. American Eagle Outfitters
This brand has always been one of my favorite brands since middle school, but they recently improved even more in my eyes when they released their curvy line of jeans and shorts. This makes a massive difference for plus-size, mid-size and curvy women because it allows the hassle of sizing up and down to be eliminated for most people. American Eagle has also made an effort to show all sizes of models wearing their clothing. This allows the consumer to see how something will honestly look on their body type. They have also taken the step of eliminating digital retouching of their models in their advertising. They now leave stretch marks, cellulite and other signs of normal bodies that would typically be called imperfections by most of the fashion industry. Personally, the atmosphere that is created with these changes makes me feel like the designers intended for and want a person with my body type to wear their clothes, unlike some other brands. While their clothing and jeans can be seen as more expensive, the brand's quality and inclusivity make the cost worthwhile.
2. Aerie
Aerie is American Eagle's sister-brand. They are my favorite place for bathing suits, sleepwear, bras, underwear, leggings and loungewear. Aerie is known for its decision to showcase all types of models in its advertising. For example, when looking on their website, you can see models with down-syndrome, wheelchairs and various medical conditions. They also show models of all races, sizes and ethnicities. This makes them stand out from the other brands such as Victoria's Secret, who has been forced to close down a quarter of its stores amidst controversy and the Coronavirus. Purchasing swimsuits was always something that I dreaded until I discovered Aerie. As I previously mentioned, it makes a massive difference for me when I scroll and see stretch marks, cellulite, acne and other factors that resemble my body. Going in-person to a store-front is just as inclusive, with kind associates, their inclusive advertising on the walls, and positive reinforcements everywhere. Something exceptional and unique about Aerie is their dressing rooms, where clients leave notes of encouragement on the mirror for the next guests in the store. This is a small detail, but it makes a tremendous difference in how someone feels looking in the mirror.
3. A Beautiful Soul
The last brand that I have recently become my new obsession is significantly less known and slightly more expensive than the previous two brands. A Beautiful Soul is the sister brand to the boutique, Altar'd State, and carries sizes 10-24. Both brands are relatively new and are expanding. However, A Beautiful Soul remains relatively unknown because it does not have as many store-fronts. I first heard of the brand when I fell in love with the atmosphere and clothing at Altar'd State, but could not always wear their clothes because they did not always fit my body type. The associates were very kind and understanding and recommended that I visit the website for their sister brand. I am grateful that I did. It is challenging to find youthful items that represent my style and are curated for my size, but A Beautiful Soul has been my saving grace. With their beautiful clothing, accessories and even non-medical face masks, you can always find a plus-size or mid-size model. I always struggled to find jumpsuits and rompers that I felt confident in, but since I have been shopping at this brand, I have had excellent luck and have purchased several. A positive to the brand's smaller size is that it is highly unlikely that you will ever run into anyone wearing the same outfit as you! This is excellent because I don't know how many times I have been out in Tallahassee and have run into someone with the same outfit as me! This brand is somewhat expensive for a young adult or college student, but their clearance and semi-annual sales have amazing deals. A portion of the brand's sales goes towards charity work. As taken from their website, "By shopping our collection, you are providing food to the hungry, support to those battling cancer, and giving underprivileged children a bright future." These factors make me even more eager to continue purchasing from them and have helped me choose to become a brand ambassador for them!
Want to see more HCFSU? Be sure to like us on Facebook and follow us on Instagram, Twitter and Pinterest!