The Third Harper McClain Mysteries Book is Out and It's Time to Binge Them
The Harper McClain Mysteries, by Christi Daugherty, is a crime fiction series from the perspective of a newspaper crime reporter Harper McClain in Savannah, Georgia, who has a story of her own. McClain faced tragedy herself at the age of 12 when she found her mother murdered on her kitchen floor—a crime that was never solved. So, when a new murder occurs 15 years later that echo's her mother's perfectly, McClain will stop at nothing in her effort to unearth the killer.
Daugherty herself worked as a journalist for years, reporting murders in Georgia and Louisiana. After moving to England, she wrote the Night School Series under the name CJ Daugherty and became an international bestseller. The Harper McClain Mysteries are her debut into adult fiction. The series currently consists of three books, the latest of which was just released last month on March 10. Down below you will find descriptions of each book along with my spoiler-free reviews. I highly encourage you to check out the series for yourself!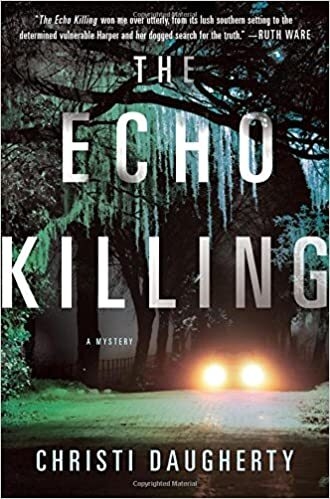 The Echo Killing
Harper McClain's life is as intertwined with crime as a person can get. Growing up surrounded by cops coupled with her job as a crime reporter taking up her nights, Harper's life is her work. But when a new crime pops up that mirror's her mother's murder perfectly—despite being 15 years apart—Harper risks everything to uncover the truth. And as she learns more about her mother's murder Harper falls deep into a story she never knew existed. Set in Savannah, Georgia, Daugherty weaves a twisted tale of murder with a level of authenticity only she could achieve.
This is the first book that I binged in quite a few months. I had borrowed it from the library before quarantine and made the mistake of not realizing it was not a standalone, but the first of a series. Suffice to say, after staying up until five a.m. to finish it, I was not ready for a cliffhanger!  The plot fantastically wove realism with a thrilling murder, and I found myself dying for the next one, needing to know more about Harper's own tragedy. Unfortunately, the libraries are closed now, but luckily the eBooks for the series are readily available for purchase online!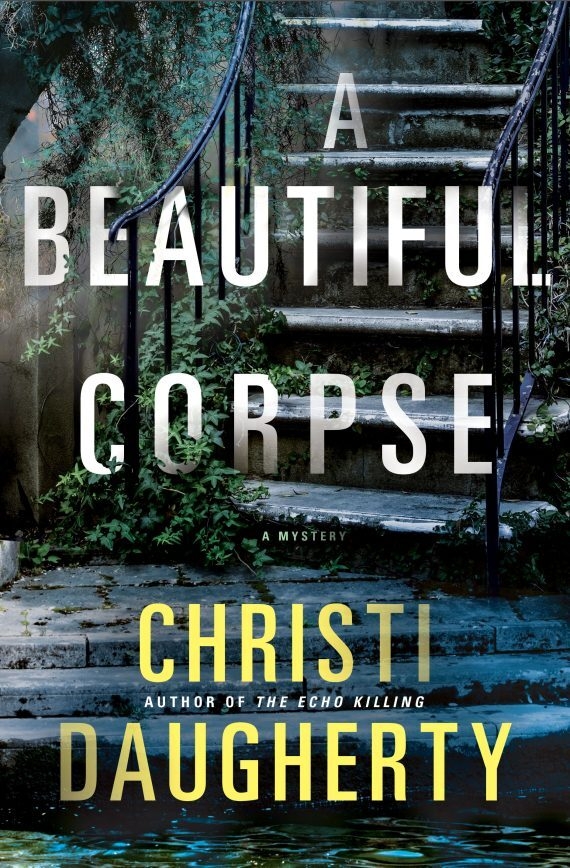 A Beautiful Corpse
A new murder has swept into Savannah and the suspects have Harper following the investigation's every move. When Naomi Scott, a coworker of her best friend, is found murdered in the middle of the tourist district, Harper delves into reporting with her own fair share of sadness. But that sadness turns into a gritty resolve to uncover the truth when she discovers who the suspects are: Naomi's boyfriend, a law student with a criminal past, her boss, who stalked another bartender years ago and the district attorney's son, whose relationship with Naomi ended with a restraining order. As Harper searches for the truth, looking for answers with police who want nothing to do with her and interviewing people who know the suspects she uncovers a crime far more dangerous than anyone could have realized. Through it all, Harper struggles with the worries of a stalker and the discoveries she's making in her own mother's murder.
Even racing through this book, I was spellbound until the very end. Probably my favorite murder plot of the series, the intensity only builds as you continue reading. Daugherty balances the crime with Harper's growing paranoia in her own life as she weaves a shock ending that'll leave you more than glad not to have to wait for the next book!
Revolver Road
Rain is sweeping through Savannah and Harper longs to return home from her hiding place on Tybee Island. However, as unfamiliar as her small cottage is, she knows the threat she received six months ago was deadly serious. Escaping only to work, Harper is practically ecstatic when famous singer Xavier Rayne goes missing from the very island she is staying at. Rayne's bandmates and girlfriend are sure he'll come home, he's wandered off before. With local police unused to such high-profile crime, Harper befriends the singer's roommates hoping to catch a story big enough to help her struggling newspaper. Then Rayne's body is discovered with bullet holes. Suddenly, Harper must juggle the threats against her own life while simultaneously solving two murders. And when the truth is finally uncovered, nothing can prepare you for what happens next.
Revolver Road brings an extremely well-written ending to the crime that changed Harper's life. With threats looming and stalkers all about, the book had me constantly uneasy. As Harper spirals into the fight of her life she must decide who to trust and how to prepare herself all while continuing to solve Rayne's murder. After ingratiating with his roommates, she struggles to balance their own problems against her own, but with her newspaper facing layoffs, she is determined to write a winning story. As the plots intersect in the climax of all three books, you won't be able to drop this book until the very end.
Stay safe, stay home and happy reading!
Want to see more HCFSU? Be sure to like us on Facebook and follow us on Instagram, Twitter and Pinterest!