Every year as the air gets cooler, the leaves start changing colors and we begin to bundle up, it is officially the fall season in Tallahassee, Florida. During this time of the year, there are always new things to do, places to travel, foods to try and sweaters to wear. What better way to get into the fall season than by doing these fall activities so you can get into the spirit, too!
1. enjoy a farm tour
Over 40 farms in the Leon and Jefferson countries come together every year to celebrate fall and its harvests. More than 30 vendors participate in these farm tours, with each one having the ability to sell various fruits, vegetables, crafts and more. These farms also have hayrides, mazes and cornfields, all of which can be used to pass the time in and enjoy the beauty of the fall foliage. This can be a great opportunity for engaging in the activities offered or simply a fun place to take pictures and make new memories.
2. FSU's Flying High Circus
Florida State University's pride and joy, its Flying High Circus, comes around every year during the fall and it never fails to amuse its audiences of all ages. Most FSU students start at a beginner's level in the circus world, so they have all been trained and equipped with the right moves to best amuse the audiences. From flying in the air to doing intricate skating, balancing and dance acts, the students of FSU practice hard to put on a perfect show. These shows are typically in high demand, so be sure to get your tickets as soon as seating is available! Tickets are free to FSU students, and $12 for adult general admission.
3. Movie Nights at the FSU Ballpark
On Oct. 29, FSU is hosting a movie night on the Mike Martin Baseball Field, where the Halloween classic Hocus Pocus will be played for the general audience. Come bring your blankets and comfy chairs (and don't forget your favorite snacks!) for this spooky film. An even better way to enjoy the film is by bringing your friends along to provide interesting commentary and share some laughs. And as always, admission is free to all Florida State University students.
4. Fall Family Festival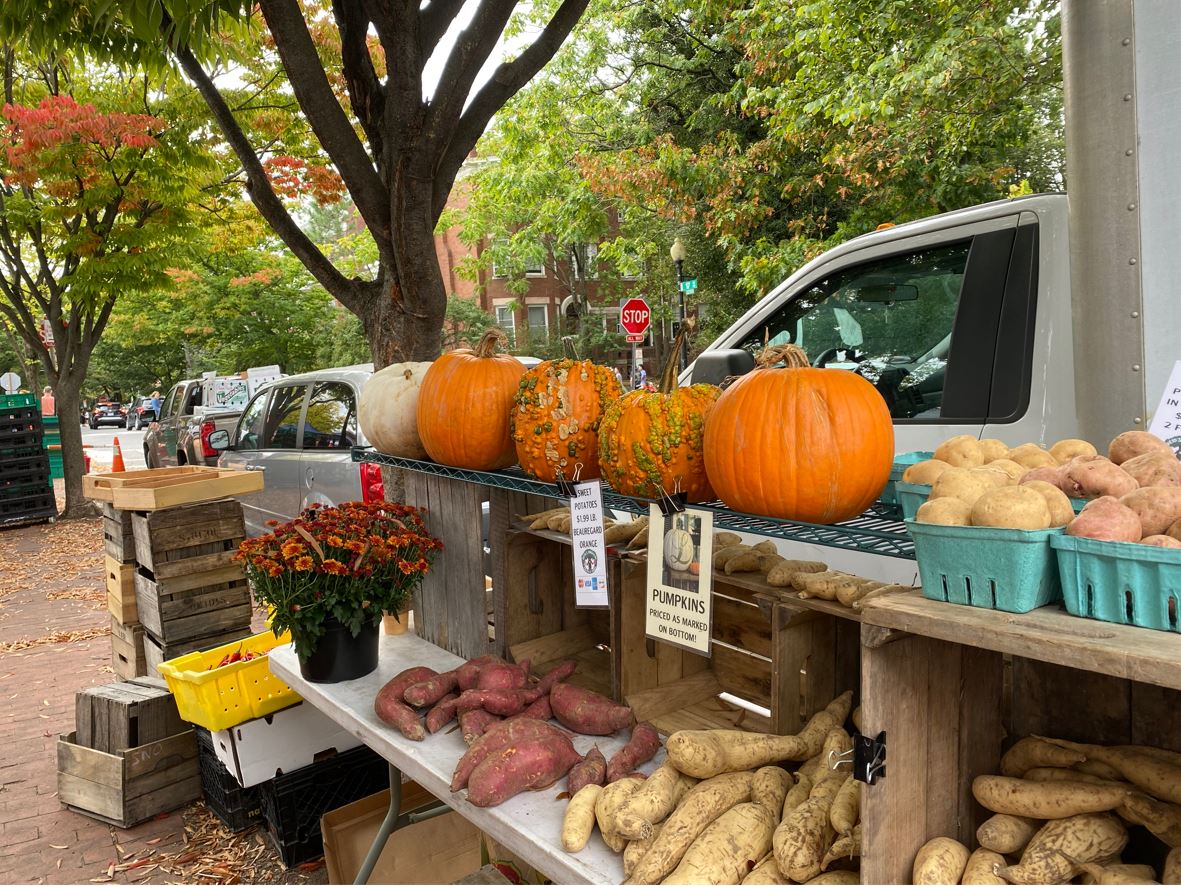 This free event will be hosted at Goodwood Museum and Gardens and is the perfect festival for audiences of all ages. Crafts, hayrides, pumpkin carving and more can be expected here, with plenty of opportunities for photos. Even if you can't go with your family, it will be just as much fun with your friends here in Tallahassee.
5. Trying Fall Drinks at The Frother's Daughter
This Tallahassee coffee staple has become a town favorite because of its unique caffeinated drinks and its ability to easily roll through the streets of Tallahassee. This year, The Frother's Daughter has introduced their October specials, all of which are Halloween-themed. Ranging from various flavors such as chocolate, vanilla and caramel, and providing many concoctions of caffeinated drinks, this coffee shop on the go has made it a goal to be as spooky as it can be. Just follow their page on Instagram @thefrothersdaughter to see their schedule and times for the week ahead!
Hopefully, these activities will keep you busy this Halloween season. Although it is the mid-term season and things can get overwhelming during this time of the year, it's still important to enjoy the seasons as they come and go with those dearest to you.
Want to see more HCFSU? Be sure to like us on Facebook and follow us on Instagram, Twitter, TikTok, YouTube and Pinterest!