Tallahassee Named One of "The South's Best Cities": Here's Why Tally Is So Great
In "The South's Best Cities 2019," an article in Southern Living Magazine, a familiar name was featured on the list. For the first time ever and coming in at number nine on the list was Tallahassee! Joined with some pretty notable cities like Atlanta, Nashville, Charleston and ranking above Austin, Tallahassee was the only city in the state of Florida to be ranked on the list. "Southern Living's South's Best Awards represent the best of Southern culture and hospitality. And the fact that Tallahassee-Leon County is among the top cities comes as no surprise to those who call our community home," said Leon County Commission Chairman Jimbo Jackson. "As we continue to grow and thrive, our community will retain that special blend of outdoor adventure, nightlife, and Southern charm, a combination that landed us on Southern Living's prestigious list." Southern Living Magazine is a country-chic travel and lifestyle magazine, that happens to be one of the most read print magazines yearly. In 2017, Southern Living clocked in 15.7 million readers. Tallahassee was highlighted for its proximity to the Gulf of Mexico, vibrant college town atmosphere and distinctive dining districts. To be on a list with some of the South's best known and most talked about cities is a major and incredible deal for the city of Tallahassee and also for Florida State University. For the second year in a row, Florida State University has had record-breaking admission application numbers. Progressively, more people are looking at Tallahassee to be their new home, tourist spot or college town; creating a lasting impressive reputation for the city and the surrounding areas in North Florida.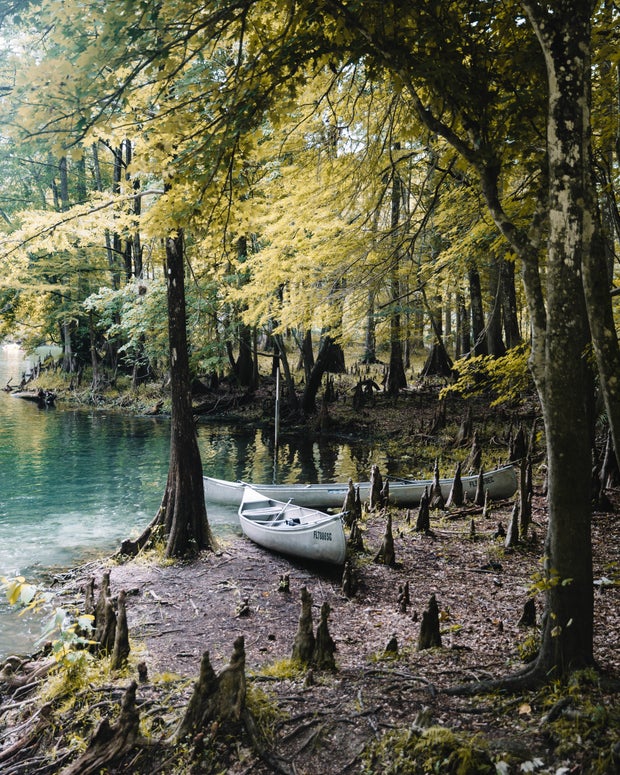 Photo by Maverick Ocean on Unsplash
Ask anyone and they will definitely tell you that Tallahassee sometimes doesn't feel like it is a part of Florida. We lack the big city skyscrapers and piled up traffic that is found in most Florida cities, but we do offer dining districts, a mall and some of the most beautiful parks in the Sunshine State. Murals scattered throughout the city and the Railroad Square Art District help provide Tallahassee residents and visitors with many Instagram-worthy photo spots. Unique restaurants like Maple Street Biscuit Company, Kool Beans Café, Voodoo Dog and Sugar Rush Bar help the city stand out and attract the appetites for a variety of people. Hot spots like Collegetown and The Strip cater to the wants of the many college students who call Tallahassee home. 
Don't get me wrong, I love the food, art, entertainment, and shopping in Tally. However, my favorite thing about the city is its exquisite nature spots. From visiting Cascades Park, kayaking at the Rez, taking pictures at the Alfred B. Maclay Gardens to hiking at San Luis Mission Park, this city has many peaceful spots—all you have to do is go outside. The driving distance to the beach always puts a smile on my stressed face. Coming from a place where the closest beach was 7 hours away, the forty-five minute to an hour drive to the Gulf of Mexico is a breath of fresh air. If you are looking for the typical beach coast, I would recommend Alligator Point which is located about an hour from campus. If you are looking for a small, secluded beach, I would recommend the small beachfront neighborhood of Shell Point located about forty-five minutes from campus. These are just two of the many beach options that are in a good driving distance to Tallahassee.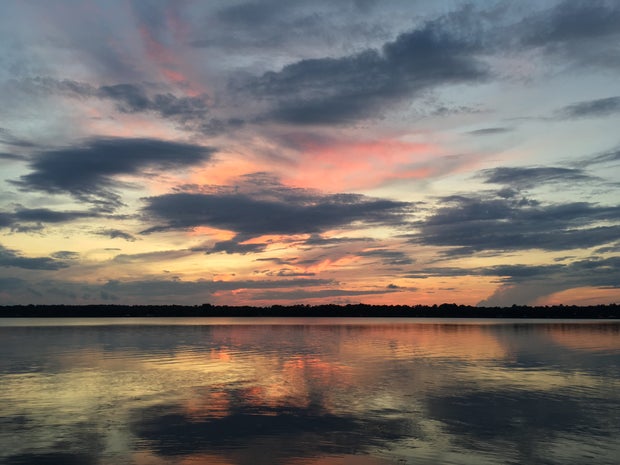 Sarah Gray
This is our home, and we should all be proud to be in it. I encourage everyone, from the hopeful freshman to the graduating seniors, to go out and explore all that this beautiful city has to offer. Truly, what a time to be a 'Nole. Southern Living Magazine might have told you something you already knew, but now Tally is finally getting the recognition it deserves.