The difference between my childhood and yours is that I was brought up on The Bachelor franchise and you were brought up on cable networks for kids, like Disney Channel. After I watched Chris Soules' season of The Bachelor, I instantly fell in love with Ashley Iaconetti, a young woman who wasn't afraid to be her true self on national television. She went on to Bachelor In Paradise for two seasons and The Bachelor Winter Games. Not only had I become invested in her journey, but my whole family became invested. I, probably unlike you, had the opportunity to sit down with my television role model to discuss all of the incredible experiences/ opportunities with Ashley Iaconetti. 
In our discussion, we mainly focused on Bachelor related topics and how they have affected her life. One controversial topic relating to her throughout the show, was her virginity. Especially now, coming from a college where hook-up culture is normalized, it was odd to see a 20-something-year-old who was still a virgin. I found that to be very empowering, that showed young girls who watch The Bachelor that as long as they stay true to themselves they should be happy with themselves. 
One question that I always love asking is "what opportunity from the franchise are you most thankful for?" I knew what her answer would be but it's always so cute hearing from that person that they found love on the show. Little did I know, her husband, Jared was going to come on the call so hearing from both of them how they're so thankful that they went on the show when they did and they found each other by the end of it.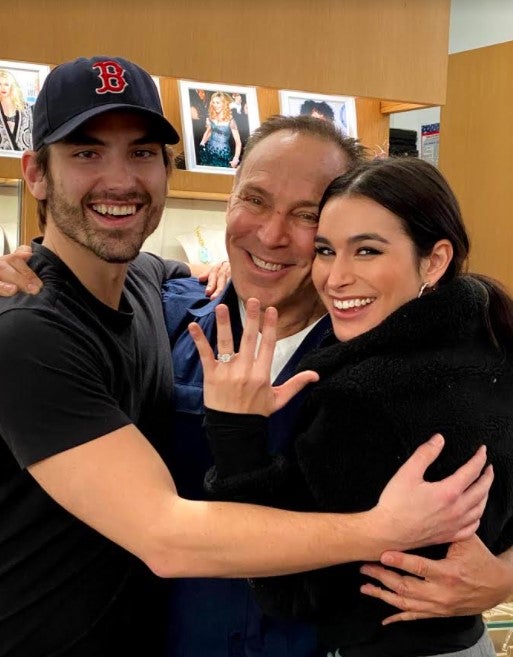 Another big thing from being a contestant from The Bachelor franchise is what you've learned from the show. Jared also chimed in to answer this by saying that you are going to second guess yourself because you have the outside influence of the whole world judging your decisions but always stick to what you believe is the right choice. Ashley said to never be afraid to show who you are because, at the end of the day, it'll be easier to be genuinely yourself rather than to put on a front for the cameras. 
An amazing thing about the franchise is that it gives you such a large platform to connect with your fans. Ashley hosts two podcasts; one with Ben Higgins Almost Famous and one with her sister, Lauren and Naz Perez I Don't Get It. Her favorite thing about podcasting is being able to connect with all of her fans. It normalizes the idea that she's just a regular person just like us and this platform helps her connect with her fans on a personal scale. 
Having such a large outreach on social media, surpassing 1 million followers on Instagram, Ashley is able to contribute to philanthropic causes, like ovarian cancer. After the release of this episode on her, I Don't Get It podcast they discuss ovarian cancer, women became more knowledgeable in this topic of women's health. Ashley loves having the ability to add the swipe-up feature on her Instagram stories where she can share and support important causes to her.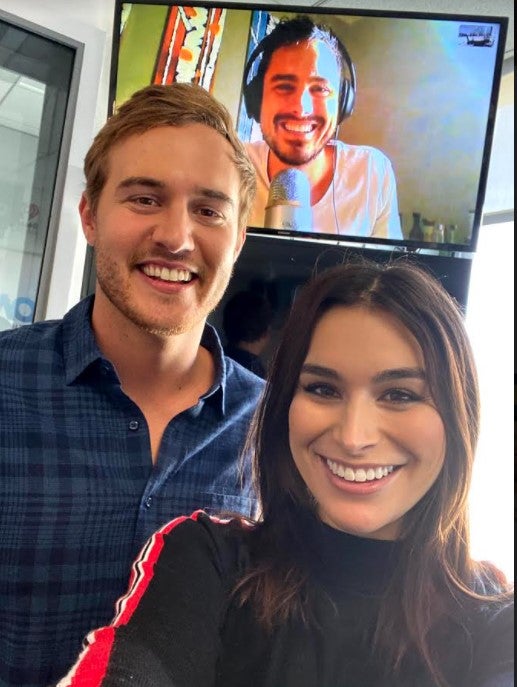 Another perk of having a large outreach is having a positive impact on young women everywhere. Being able to fully express your emotions and being true to oneself is so important and Ashley fully emphasizes this on her platforms. Having anyone tell them "that you're one of my biggest role models" is always humbling and being able to actually tell Ashley that meant a lot to me and her.  
Finally, being a fellow woman who studied journalism in college, she advises taking chances and ask hard questions to succeed. 
Being able to talk with one of my biggest inspirations was so cool going from seeing her on my television to putting her on the level of an average person and talking with her over the phone. She has made the most of her "almost" fame and has created an empowering platform to positively influence young women everywhere. I'm very proud to say that I had the privilege of interviewing one of the most kind, empowering and inspirational figures to young women everywhere, Ashley Iaconetti.  
Want to see more HCFSU? Be sure to like us on Facebook and follow us on Instagram, Twitter and Pinterest!