Walking down the street, the soft crunch of leaves echoes your footsteps as you balance your stack of books and pumpkin spiced latte. Your AirPods stream a carefully curated technicolor of burnt orange and yellow ochre. Finding the perfect tree, you lay out your gingham quilt and take a sip of your latte before lying down, your legs drifting whimsically in the breeze and mind floating off in the book. It's fall. Well, it's 82 degrees and your PSL is iced. It's fall in Florida.
82 degrees or not, nothing says fall like a warm sweater, even if it is just a prop you drape around your shoulders like a rich tennis mom. But before you hit up Governor's Square in search of that perfect accessory, let's talk about some more sustainable ways you can fall-ify your wardrobe. This past week, Florida State University's Sustainable Campus partnered with Thrift Club to host a sustainable fashion week. Her Campus attended to make sure your wardrobe is sustainable and ready for fall! Whether you'll get a chance to wear it, I can't promise, but hey, at least you won't be fueling global warming in the process.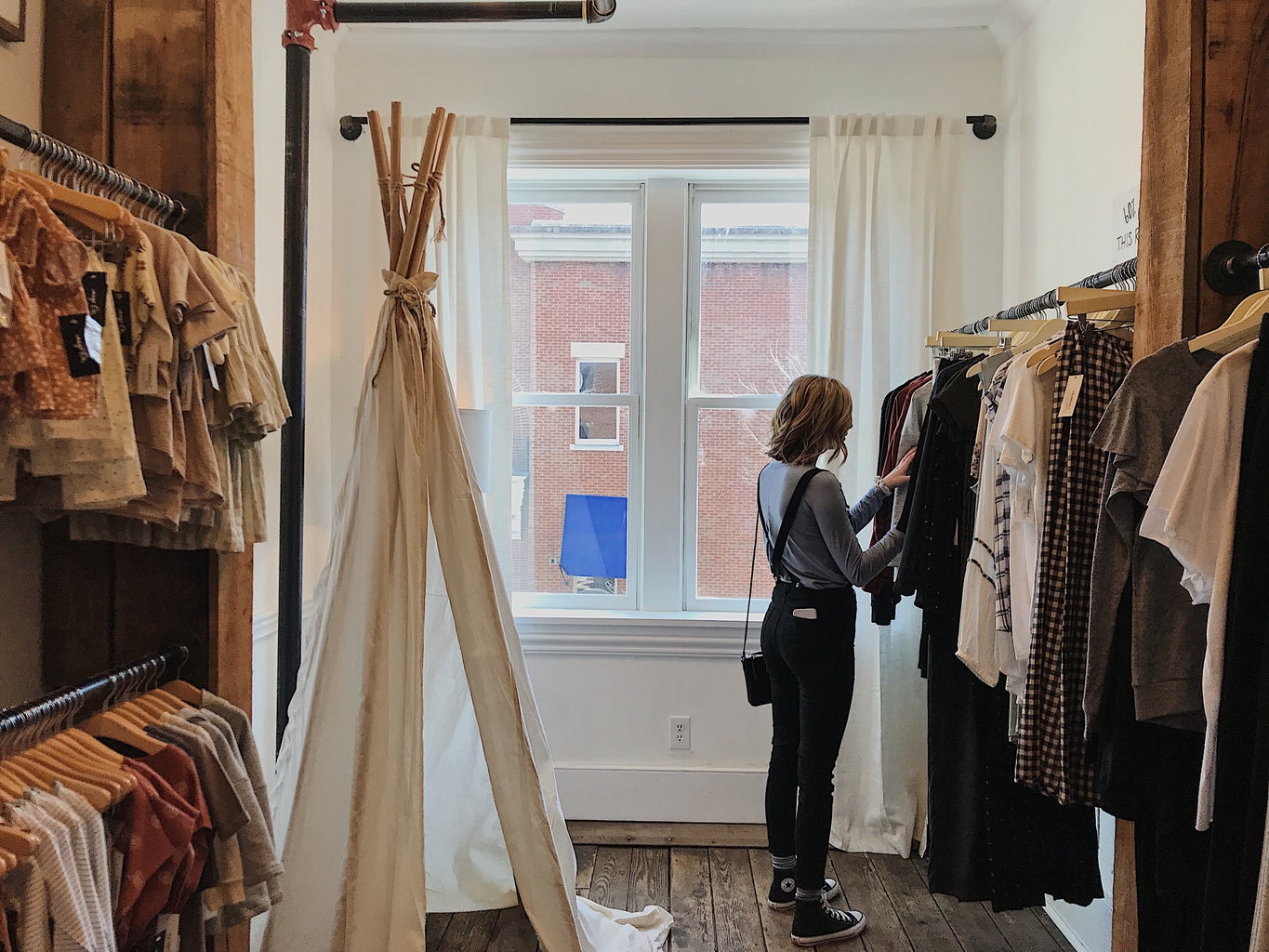 A Good Ole Fashion Crop
Nothing says thrift flip like snagging a graphic tee from the men's section and making it scream edgy-art-h** with a pair of scissors. But let's be real, too often we become overzealous. You start with good intentions, try it on, mark a line and start to cut. But it's still just a little too long. So, you pick up the scissors and eyeball it. By the time the line's straight, you've completed your first thrift flip — that graphic tee is now a wonderful necklace. Instead of worrying your latest DIY will get you barred for indecent exposure, Sustainable Campus suggests using fabric tape to create an even hem. The best part? If you go too short, you can just take the tape off!
Get Crafty With It
If one of the main reasons you love thrifting is because you can find unique pieces, this next tip is for you! Give your clothes a new life with a little DIY session. You've probably seen the tie-dye and bleaching trends that have been going around TikTok, but there's so much more you can do. Pull out your embroidery thread and grab your paints and markers, we're going all in! If you're not artsy, don't worry, you can still spice up a pair of old jeans by distressing them with a pair of scissors and tweezers.
Use Your Scraps
Congrats, you finished your DIY crewneck, worthy of an Urban Outfitters catalog. Only, now you're stuck with a pile of fabric. Save yourself the cleaning and use those scraps for another sustainable hack! Make scrunchies and headbands out of the leftover fabric or cut down on your paper towel intake by using fabric scraps as cleaning towels.
Bonus Tip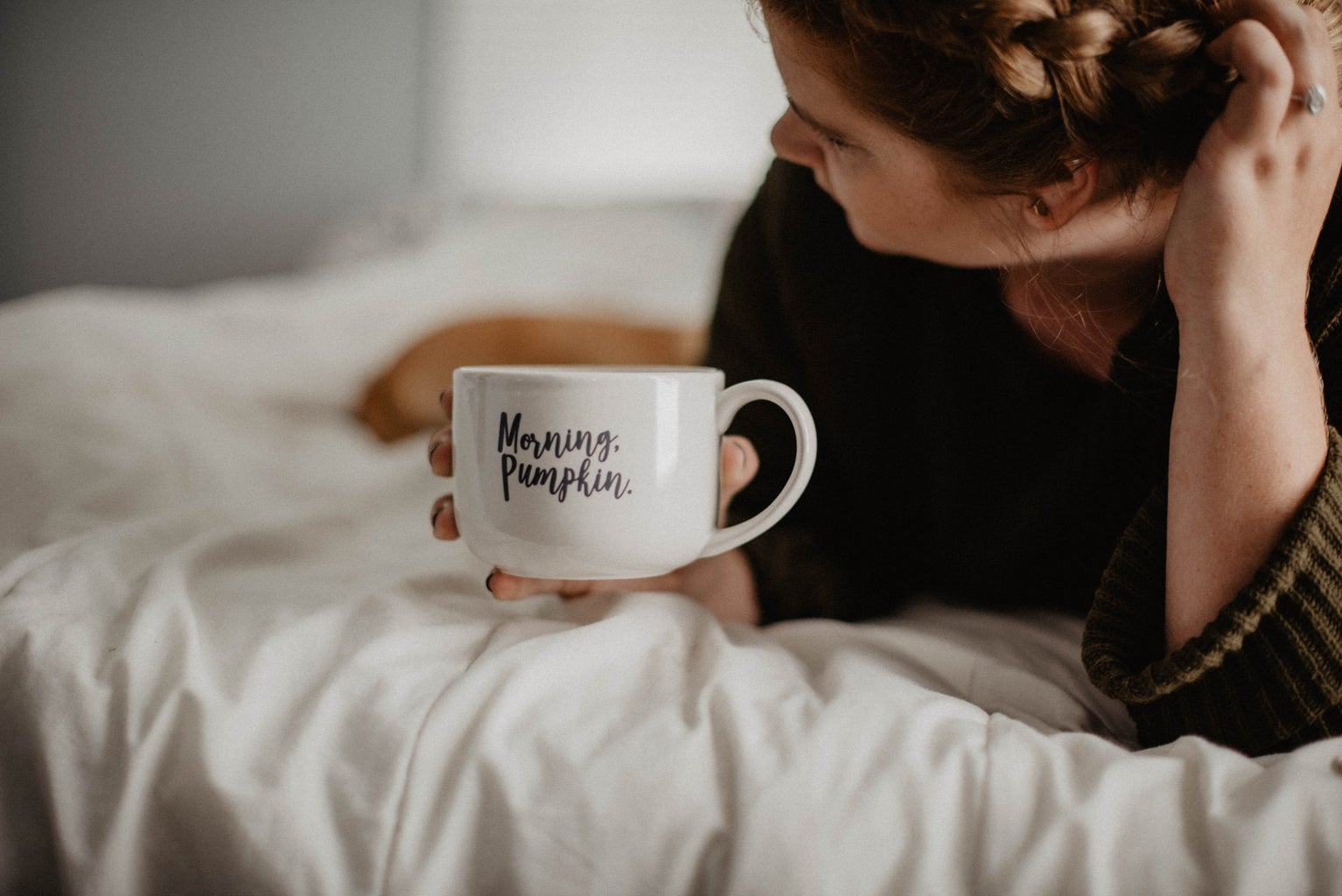 Even with sustainable sweaters, the fall look just isn't complete without a PSL. But lucky for us, there's a way to make it sustainable! Fill your reusable coffee cup up with a plant-based latte. Not only will you cut down on plastic use, but also lessen your carbon footprint that comes with consuming dairy. You can even cut down on costs by making it at home. My favorite plant-based fall drink is Good Karma's Pumpkin Spice Nog. It's great by itself, but even better with a splash of cold brew! But hey, go crazy; when's the last time you made a pumpkin spiced milkshake?
Here's too sustainable sweaters and scary movies… okay Hocus Pocus and Halloweentown! 
Want to see more HCFSU? Be sure to like us on Facebook and follow us on Instagram, Twitter and Pinterest!