Whether you're in a relationship, in a flirtation or a complicated Tinder situation, Valentine's Day is the perfect time to try something new in the bedroom (or perhaps the kitchen counter?). Romantic dinners are great, but what happens behind closed doors can be equally, if not more exciting. If you're comfortable enough with your partner, sharing a more intimate moment can deepen your connection and make the night even more unforgettable for both of you. Often, sex is seen as a taboo topic, but in my opinion, it shouldn't be! It's a part of life, a part of mature relationships and it's a straight-up good time (on most occasions). With that said, here are four easy ways to turn your sex life from boring to ROARING!
1. Invest in a sex toy
I know it may seem daunting but hear me out. When we think of sex toys, it's easy to immediately assume some Fifty Shades of Grey stuff is about to go down. If you're into that, great! I see you, sister. But the reality is that sex toys aren't limited to the Anastasia Steele's of the world. If you're new to the wondrous world of sex toys, a simple blindfold can create an entirely different experience. Blindfolding yourself or your partner eliminates one of your senses, making all of the other ones go into overdrive to compensate. If you're in a long-distance relationship, try out an app-based vibrator. Your partner can control the vibrations from 3,000 miles away! That, my friends, is the beauty of technology. The point is there is something for everyone! Don't be afraid to give it a go.
2. Surprise your partner with lingerie 
When you've been in a relationship for a while, things tend to get comfortable. Often, they can get a little too comfortable. Trust me, I get it. I love nothing more than wearing baggy sweatpants to bed every night. But rocking a sexy little number every once in a while can kick things up a notch. If you have a long-term partner, wearing new lingerie strays from the routine. It reminds him how SMOKING hot you are, just in case they forgot. It can also help bring back the spark you once had at the beginning. It's new, it's fun and it's a breath of fresh air. Even if your relationship is in its early stages, I promise they will not be complaining. For this one night, ditch the granny panties and wear something that makes you feel confident. When you look good, you feel good, and that will most definitely translate in the bedroom. 
3. Create an intimate moment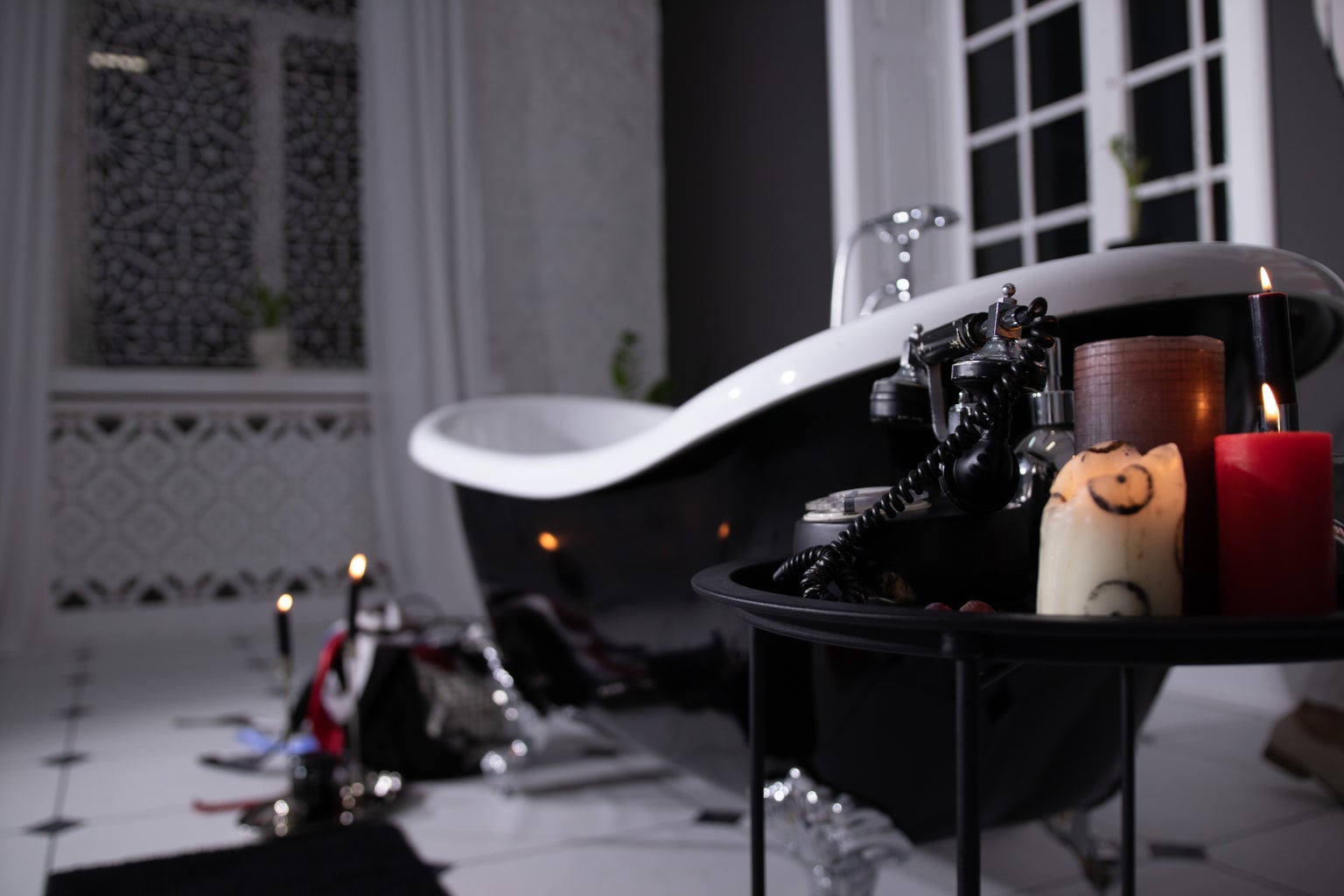 Setting the mood is super important. Doing the deed in a candlelit room to The Weeknd sure beats doing it on a disgusting bed in Chad's frat house while his brothers make fart noises outside the door (know your worth, woman!). Creating an intimate moment heightens the passion between the two of you and makes for a much more pleasurable experience. It can be as simple as taking a bubble bath together or as adventurous as renting a cute Airbnb on the beach. Venture away from the predictable and try something different! 
4. Get freaky on the phone 
Sexting is not a new thing. You're probably lying if you say you've never done it. Granted, it can be a hit or a miss. Some people are naturals, others…not so much. The key to sexting is to be subtle. It doesn't always have to be full-on X-rated! Dropping a few sexually charged innuendos throughout the day can build anticipation and turn up the temperature a little bit. Bring up a particularly hot moment between you two. Let them know you're thinking about them in that way. The whole point is to tease each other and have fun with it!
Before I leave you to it, I want to add a quick disclaimer. Going outside of your comfort zone can be exciting, but whatever you choose to do, make sure it feels right! Every woman and every relationship is different, and the most important thing is finding out what works for YOU. 
No matter your situation, I wish you the sexiest, happiest Valentine's Day! 
Want to see more HCFSU? Be sure to like us on Facebook and follow us on Instagram, Twitter, TikTok, Youtube and Pinterest!