Study and Motivation Playlist: Finals Edition
Need some motivation to get you through the busiest time of the year? Here's a playlist with your new favorite mix of songs to study to or hype you up during finals week!
1. "Leaning on You" by Haim
This is a really mellow song for studying for exams and this whole album by HAIM is easy on the ears for getting into your studying groove.
2. "Meet Me at Our Spot" by THE ANXIETY, WILLOW and Tyler Cole
"Meet Me at Our Spot" is another one of my favorite songs to study with as it features WILLOW and has a really easy beat. It also makes you dream for summer days.
3. "All My Girls Like To Fight" by Hope Tala
This is one of the more motivational songs on the playlist because let's be real… we're all fighting for our lives during finals week.
4. "Tipsy" by Chole x Halle
SUPER motivational song to break up the study music. This bop from Chloe x Halle off their album Ungodly Hour gives off very strong beach and summer vibes. There is no better motivation than thinking of the vacation waiting for you after finals week.
5. "Black Tea" by Ruffin
Ruffin has become one of my favorite artists to listen to this year because his voice is easy on the ears.
6. "Lovestained" by Hope Tala
Another song by Hope Tala because something about her voice has the magic of flooding you with inner peace, which we all need a little extra of.
7. "I am" (feat Flo Milli) by Yung Baby Tate
This is an obvious one. Take a little break and say your manifestations to get you through the week!
8. "Jackie Onassis" by Sammy Rae & The Friends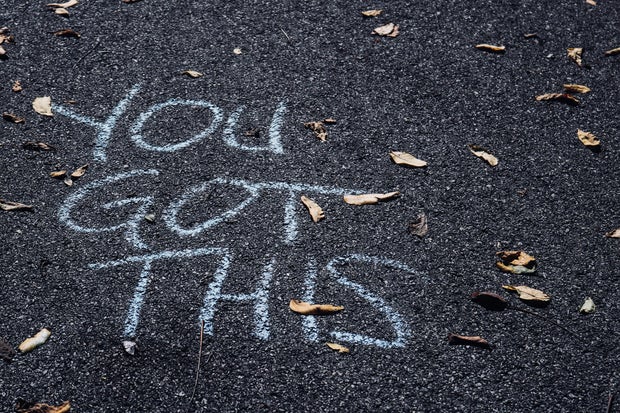 Photo by sydney Rae from Unsplash
"Jackie Onassis" is another tune that's easy on the ears for studying but is simultaneously an amazing confidence booster.
9. "OK" by Wallows and Remi Wolf
This rendition of "OK" by Wallows with Remi Wolf is another slow song to get into focus but also reminds you that everything is going to be OK.
10. "Only Wanna be With You" by Post Malone
This Hootie & The Blowfish cover by Post Malone from the Pokémon movie is super easygoing and steady for studying.
11. "Fidelity" by Regina Spektor
This throwback is just about as hyped up as you can get. Forget the top hits, we just want to hear Regina Spektor in the club this summer.
12. "At My Worst" (feat Kehlani) by Pink Sweat$
Another sweet tune for studying with Kehlani!
13. "You Were in My Dream Last Night" by Babygirl
Babygirl is a severely underrated band with really lowkey sounding music that is perfect to play in the background of homework or studying.
14. "Cruel Summer" by Taylor Swift
GET HYPED FOR YOUR CRUEL SUMMER!
15. "Good Vibrations- Remastered" by The Beach Boys
This throwback will send you nothing but good vibrations and is one of my favorite pick-me-ups on the playlist.
16. "Back With You" by SUGR?
SUGR? is an underrated artist and this song honestly just gives a lot of summer and post-finals vibes.
17. "Motivation- Recorded at Electric Lady Studio" by MUNA
This cover of Normani's "Motivation" is a slowed-down rendition of the song that still provides the same boost of serotonin and motivation to get things done.
Want to see more HCFSU? Be sure to like us on Facebook and follow us on Instagram, Twitter, TikTok, Youtube and Pinterest!