Spring break might look a little different this year, but that doesn't mean you can't still explore, have fun and make those warmhearted memories! As Florida State students, I like to think we're very lucky because Tallahassee is such a diverse city that has so much to offer. Just because we don't have an established spring break this semester doesn't mean you can't take a day or two to relax and put time towards your friends and yourself. With that, here are some different activities you can do for your Tally version of spring break!
1. Visit local parks
Tallahassee has so many nature parks and trails! My first recommendation is Cascades Park. Not only is Cascades close to campus and central Tallahassee, but it's a beautiful park with many areas to explore. Tallahassee also offers a large number of state parks for people to visit. Check out Alfred B. Maclay Gardens if scenery speaks to you, but if you're looking for that historical factor, check out Lake Jackson Mounds. If a state park is where you want to go, be sure to check out the park's specific website for COVID-19 guidelines and daily pricing. If this is something you're interested in, I recommend getting a few friends, picking a park that speaks to you and having a picnic with your gals!
2. Chill on Campus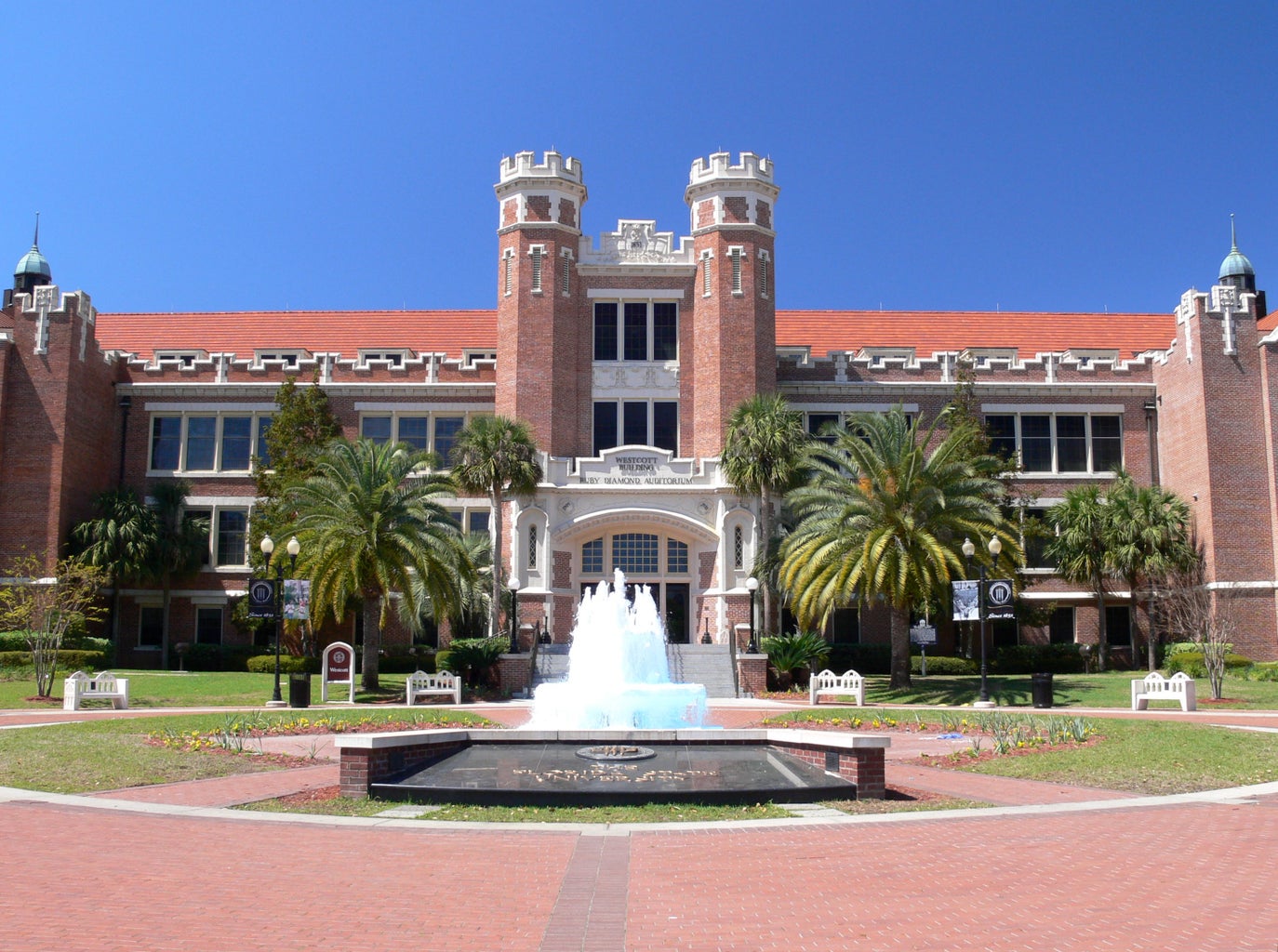 Remember the times that we had rushing to classes across campus? Well, now pick a day when you don't have any deadlines and just take a relaxing walk around campus! If you're in the mood for some sun, you can soak some up on Landis or cool off by swimming in a fountain, if you're feeling that, too. I suggest setting up a hammock on Mina Jo Powell green. If you do this, bring something that you enjoy doing. Whether that's reading, drawing, or napping, bring or do something that makes you happy. Whatever you want, this is your break!
3. Feeling hungry?  
As residents of this city, we are very lucky to have such a diverse food industry! Is there a restaurant, bakery or café that you've always wanted to try, but never had the chance to? Well, here's your chance! Pick a day or night and get dressed up with your friends. Not only do you get to try a new place, but you can take cute pictures to remember the night, too. I highly recommend Eve on Adams for any picture needs—it's a rooftop bar located 17 stories in the air that overlooks downtown Tallahassee. If you go, be sure to go around sunset for a picture-perfect moment. But, if you need some restaurant inspiration, look into the Facebook group Tallahassee Foodies for all sorts of recommendations! This group has about 29 thousand members, so they will definitely help you find the ultimate place for your Tally-style spring break. 
4. Day trip? Let's go!
If none of the previous ideas satisfy your need for sun and fun, then I have some more recommendations for you! First, I suggest taking a day trip to Thomasville, Georgia! Thomasville is about a 45-minute drive from Tallahassee, but if you've never been, it's worth it in my opinion. I enjoyed trying some local restaurants and traversing through all the tiny and cute stores the town has to offer. If you're looking for a longer trip, then I think Panama City Beach is a great option. Although it's about two hours away from Tallahassee, the beaches are stunning! I'm talking white sand beaches with crystal clear water. When you're done lounging on the beach, the Panama City Beach pier should be your next step, along with Pier Park, a premier outdoor entertainment and shopping center. If you're missing that opportunity to take a trip and travel, then definitely check out these places. Trust me, I miss the days where spring break meant hopping on a boat or plane too, but these places are great options!
Even though spring break is different this year, Tallahassee really does have so much to offer. Whether you find time to go out and explore with friends or enjoy some time doing the things you love, you'll still be able to make those spring break memories. Enjoy these recommendations and enjoy exploring Tallahassee!
Want to see more HCFSU? Be sure to like us on Facebook and follow us on Instagram, Twitter, TikTok, Youtube and Pinterest