So, You Want To Get Tattooed? Here's What You Need To Do!
The prospect of getting a tattoo is one of the most anticipated abilities for when someone turns 18. If you're anything like me, you have been dreaming about what designs you wanted and styles you liked years before becoming of age. Now I'm 20 with multiple tattoos of various sizes on different spots of my body, and I have learned a lot through my tattoo journey. For the best experience possible, follow these tips and tricks from the day you plan for it to the days after your appointment. 
1. Plan, plan, plan!
Alright, you've decided you want to get your tattoo and you're excited—you should be! Now is the time to brainstorm. Take some time to sit and think about words, symbols and imagery that represent you. Move your body around and imagine the placement. Use pens to mark sizes and wear certain clothes if you want the ability to hide it. There are a lot of things to consider, like style, colors and artists. These considerations are just as crucial if it's your first tattoo or tenth, especially if you plan to add more. Do you want a specific color scheme? Do you want one style or a mix? Do you want to build a sleeve? What is your pain tolerance like? If you're nervous about pain, pick a less sensitive area like your thigh. This may seem overwhelming, but it's my favorite part of the process.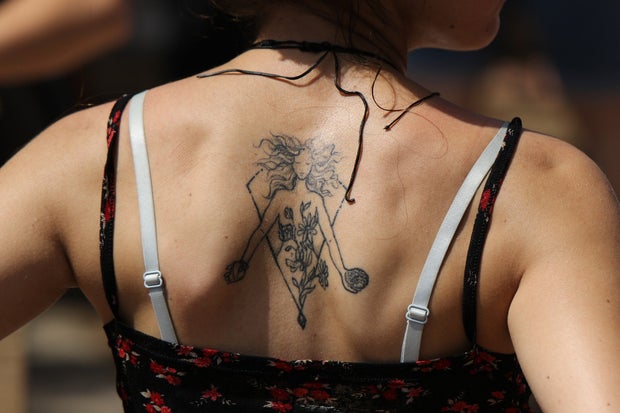 Photo by OrnaW from Pixabay
2. Do your research
The most crucial aspect of your research is, you guessed it, the artist. Instagram is the BEST resource for this! Instagram allows you to look at shops in your area, and most of them include artist portfolio accounts in their bio as well as a link to their website. The best way to determine if an artist is for you is by looking at past work and any testimonials provided. If you don't already have a shop or artist in mind, this will be the longest but most rewarding part. Because when you find THE artist, you feel that click! Depending on your artist, the size, complexity and if the artist is making a custom piece, they may request a consultation to ensure you like the design, so plan for that as well. If you're located in Tallahassee, my favorite shops are Monument Tattoos, Tallahassee Tattoo Company and Solid Ink Tattoos!
3. Pricing
Another thing to look into is pricing and any deals offered by an artist or their shop. If Friday the 13th is coming up and your intended design is small, or you fall in love with something on someone's flash sheet, I would suggest holding out. But, if your design is on the medium to large size, it is essential to identify the shop minimum or the artist's hourly rate to ensure you're financially able to pay for your art. When it comes to payment, the two unspoken rules are to never ASK for a deal and always tip.
4. On appointment day
Eat before your appointment!! Even though you're lying in a chair, your body is going through a lot. Keeping your energy and hydration up is vital. Ask if you can bring snacks too! Also, make sure you arrive early. Not only does it show respect, but sometimes it can lead to an early start and it can set a great tone for your relationship with the shop if this is your first time there. Yes, it will hurt, but it is not nearly as bad as you think it will. The best way I have been able to describe it is like a vibrating cat scratch. 
Photo by Sharon McCutcheon from Unsplash
5. Aftercare is the most critical step.
Yay!! Your tattoo has been finished, and I'm sure it looks incredible! Now for the next two weeks, that ink is going to be your new baby. People heal in many different ways, and I have dabbled in all widely accepted methods. I wholeheartedly recommend Saniderm and non-scented lotion after. Saniderm is a protective covering that encases the tattoo and prevents water, bacteria and excessive UV rays from harming it. I leave it on for two days, clean it with Dial unscented soap lightly but thoroughly and then reapply a second covering for another two-three days. After that second layer, gently moisturize until it is completely healed. The Saniderm and lotion help reduce scabbing and discourages accidental scratching. It is important to remember that your tattoo is an open wound and will feel and heal like one!
Want to see more HCFSU? Be sure to like us on Facebook and follow us on Instagram, Twitter, TikTok and Pinterest!