"SNL" Returns Live With New Faces and Values
Saturday Night Live returns Oct. 3 with brand-new cast members and a return to live production. The show rounded out its 45th season with four SNL: At Home episodes – a testament to the persevering nature of late-night shows, but not immune to the inescapable hurdles of such a decision. While the socially distanced episodes received increased ratings compared to its pre-quarantine run and featured an impressive guest star lineup, the show was also initially met with less-than-ideal reviews.
However, SNL continues to push forward in its plan to return next Saturday, and in a way that will address the nation's contemporary concerns – such as diversity and health safety – that have always fueled its comedic content. While SNL has made limited comments on its plan for addressing the latter concern, it will reportedly follow fellow late-night NBC stars Jimmy Fallon and Seth Meyers in returning with a reduced audience and strict adherence to safety restrictions. These restrictions will undoubtedly pose additional challenges to the show because of its extensive cast ensemble, which has reportedly grown by three and reduced by one. With long-time cast member Leslie Jones leaving the show after five seasons, SNL has stepped up in hiring new and young faces: Punkie Johnson, Lauren Holt and Andrew Dismukes, all rising stars in comedy.
With increasing racial unrest and homophobia spreading all throughout the country, Saturday Night Live has also taken steps to address diversity concerns. One change the show has made is of historical significance: signing Punkie Johnson, their first black and openly lesbian cast member. Johnson describes herself as a "brutally honest Southern lesbian" – an identity that will add to the show's LGBTQIA+ representation consisting of eight-season-veteran Kate McKinnon and relative newcomer Bowen Yang. While the public nature of Johnson's identity is a first for SNL, the show has hired a black lesbian cast member before. Danitra Vance — a cast member for season 11 — though not out during her lifetime, holds the title of the show's first black female series regular and first lesbian.
Some argue that SNL's steps towards a more progressive and diverse future are not enough to erase their checkered past in such areas. The Tonight Show star Jimmy Fallon starred in a blackface skit in 2000, issuing his apology this May - 20 years later. Past cast member and revered comedian Bill Hader also wore blackface, starring as Michael Jackson's physician in a 2013 skit on the show. In 2014, executive producer Lorne Michaels addressed growing criticisms by hiring Sasheer Zamata, LaKendra Tookes and Leslie Jones – the first black female cast members in seven years. Leslie Jones' departure this season marks the exit of all three actors, leaving the show with only two black female and three black male actors to contrast with its 13 white cast members. And amidst the 2019 hiring of Bowen Yang — the first cast member of East Asian descent — was the controversy surrounding another new hire that year: Shane Gillis, whose past use of Chinese and LGBTQIA+ slurs resulted in his preemptive termination.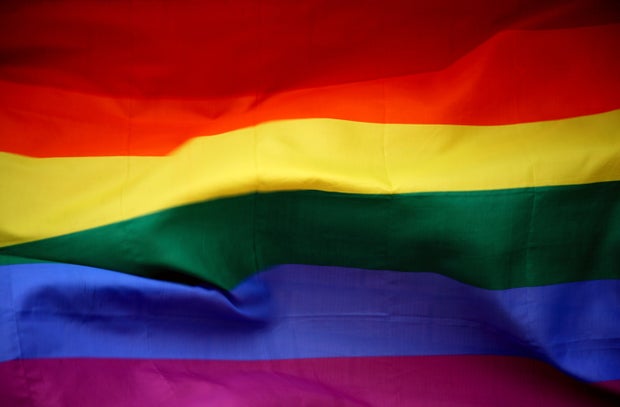 Sharon McCutcheon
Despite the show's past, it's clear that SNL is attempting to issue in a present era of representation and visibility that reflects the nation's progress towards such ideals. In addition to Johnson's hiring, SNL has taken additional steps towards fostering a more diverse future in comedy. NBC announced last Wednesday that the show will be working closely with comedy training programs at the PIT, Second City, The Groundlings and Upright Citizens Brigade to fund a "scholarship program for students of diverse backgrounds to advance their comedy careers." Hires like Lauren Holt reflects this interest in cast members with experience in cultural diversity. Before signing onto "SNL," Holt starred in the indie LGBTQIA+ web series The Filth. 
You can catch Punkie Johnson and the rest of SNL's return to the studio on NBC next Saturday at 11:30 pm ET. 
Want to see more HCFSU? Be sure to like us on Facebook and follow us on Instagram, Twitter and Pinterest!