This week kicks off spring break and I've never been happier! I don't know about everyone else, but I plan to be near a body of water every day of the week. Whether your break is one week long or three (or even if you're sticking around in Tallahassee) these are some simple spring looks straight out of our closets.
Look One: The Casual Ensemble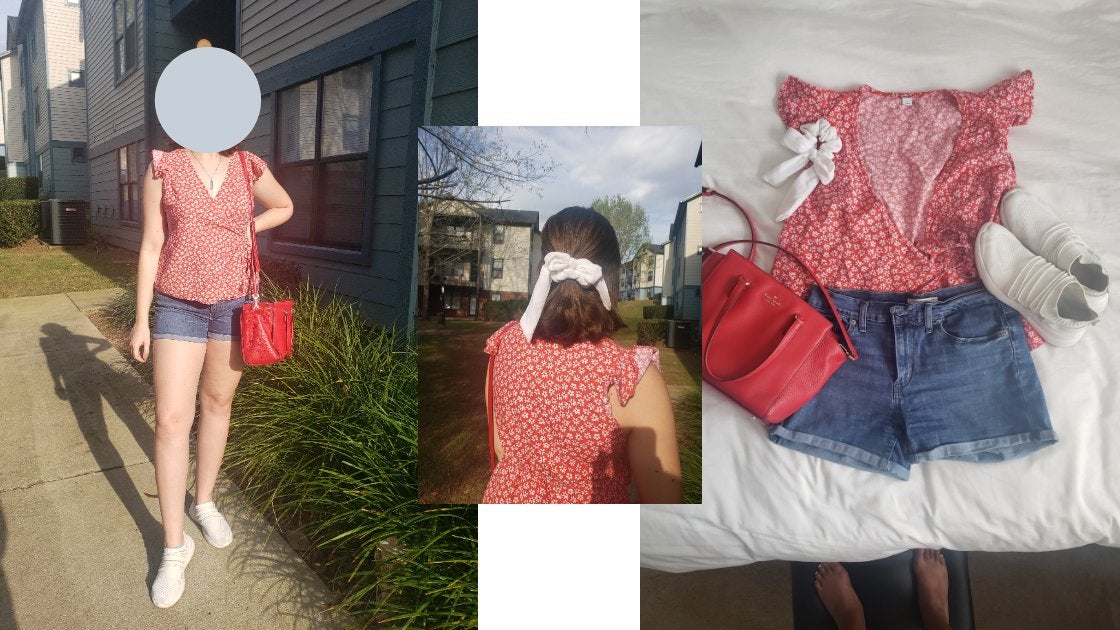 The most important part about a casual spring ensemble is versatility, and this outfit checks off all the boxes. The shorts are comfortable, the shirt is uncomplicated, and the bright red Kate Spade purse is both easy to spot and easy to grab on your way out. The white sneakers are great for walking pointless miles around Target, and the white bow scrunchie makes a great hair and hand accessory. The shirt itself has a floral pattern, though it's not so obvious that it screams, "Look at me, I'm spring!" 
Here are some things you could wear this outfit to:
First Friday. If you're staying in Tallahassee, you could catch the one on April 3!
That new American restaurant you've been checking out on Instagram.
The store. I know I already mentioned Target, but don't forget to dazzle the cashiers at Trader Joe's and Publix too!
Look Two: The Dress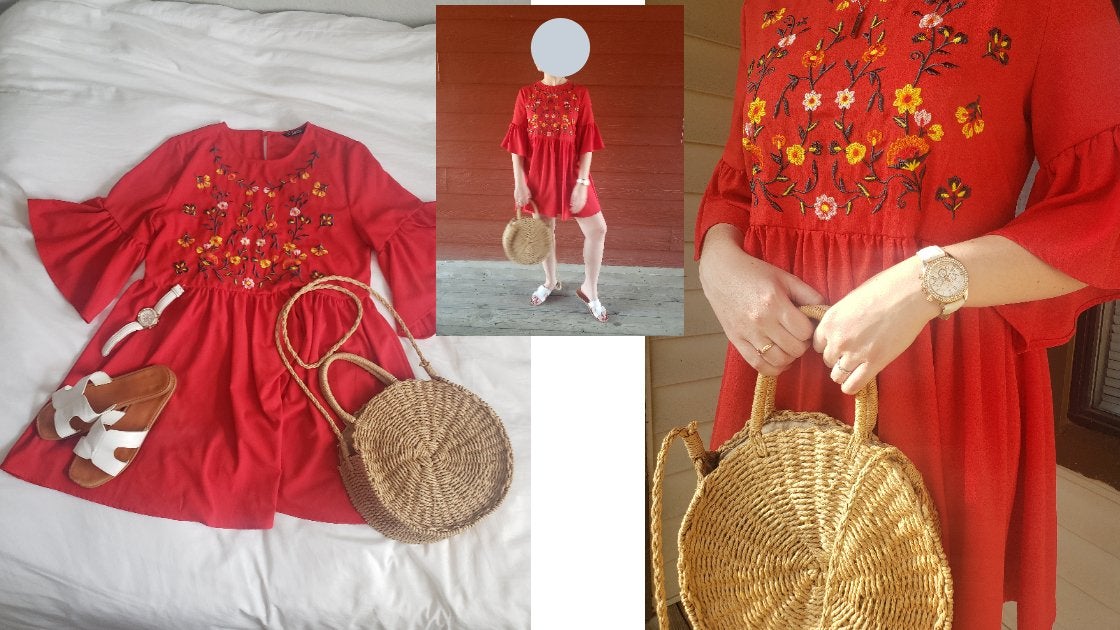 Description: madison dress ensemble
Everybody has that one dress in their closet that's a little too nice for an 8 a.m. chemistry lecture, but not appropriate for a night out on the town. The four parts to this outfit dictate a very red, brown and white color palette. While the Shein dress doesn't need any help drawing attention, it's the accessories that complete this look. The round rattan bag complements the floral embroidery pattern on the torso of the dress— again, meeting the theme without being too obvious. The white watch and sandals are also tiny enough to add a subtle contrast to the whole look.
Here are some things you could wear this outfit to:
Something artistic. This could be a museum, a concert or any theatrical performance. Miss Saigon will be touring around this time if you're interested in musicals— I know I am!
A date, even if it's just with the girls. Either way, three weeks is enough time to break out the dating apps again.
Look Three: The "It's-Going-To-Be-Cold-Later" Ensemble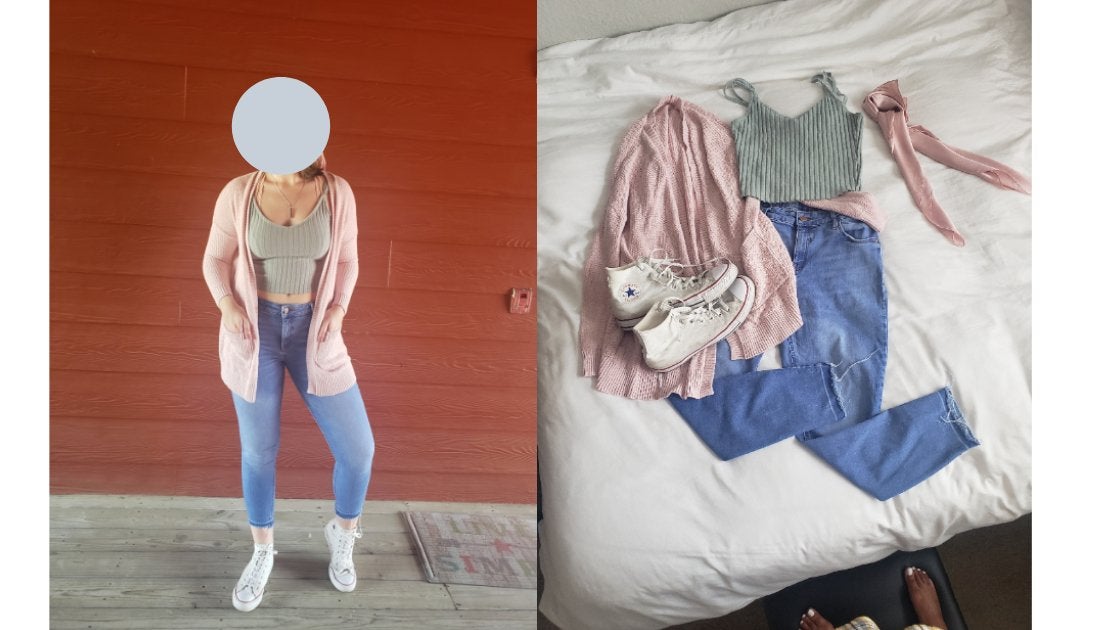 Description: madison cool ensemble
If you live in Florida, you know exactly what I mean by this. No matter which part you live in, from Miami to Pensacola, all Floridians are aware of how temperamental the weather can be— especially around late March. The cardigan can be rolled up during the afternoon and rolled back down during the later nights. If the weather gets especially warm, the cardigan can be taken off completely and wrapped around the waist. Overall, nothing is more cute-casual than blue jeans, Chuck Taylors and a matching hair tie.  
Here are some things you could wear this outfit to:
A county fair! Both the Suwanee and Seminole County Fairs will be happening over the next few weeks. This outfit would be perfect for the multiple Ferris wheel photos, funnel cakes and cotton candies.
Basic middle school fun: roller skating, bowling, mini-golf… this outfit fits all the occasions.
A park. I'm not referring to Disney or Universal (because both of those are closed for two weeks). This outfit would be great for a nice nature stroll if you're looking to get away from the crowds for a while.
I know it can be frustrating to pack up your whole closet and lug it around with you wherever you go, but hope is not lost. If I take a quick look into my own room, I can find alternatives to these spring outfits. Whatever you do and whatever you wear, have fun, be cute and stay safe!
Want to see more HCFSU? Be sure to like us on Facebook and follow us on Instagram, Twitter and Pinterest!