Seven Classic Movies That Always Get Me in the Mood for Christmas
After everything 2020 has put us through, I think the holidays are now more anticipated than ever. Although you may not celebrate the festive season the way you usually would, that does not mean you can't enjoy the movies that make this all feel somewhat normal. This is my list of the seven films that never fail to make it seem like Christmas. So, grab your hot cocoa, sugar cookies and the login of your favorite streaming service; it's the holiday season!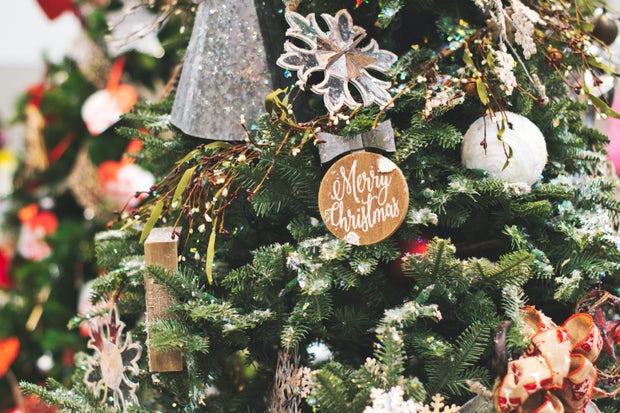 Photo by Kevin Bidwell from Pexels
1. The Nightmare Before Christmas
Okay, hear me out. This is a Christmas movie AND a Halloween movie, so yes, it counts. Personally, Halloween is my favorite holiday. So, of course, this Tim Burton classic is at the top of my list. This movie follows Jack Skellington, a.k.a. the Pumpkin King, in Halloweentown and how he discovers Christmastown. He goes through a bit of an identity crisis because of this, but it all works out in the end. All the songs are bangers, and I can recite every word of the entire movie; it's that good. It is also an excellent transition movie if you love and miss the spooky season as I do.
2. The Polar Express
This movie always gives me a sense of nostalgia, and I just love it so much. It follows a boy who is starting to doubt the existence of Santa Claus and his extraordinary train ride with other nonbelievers to the North Pole. A lot happens along the way, and the lessons he learns can apply to all ages. This is the perfect movie to snuggle up and watch with the family; it's an excellent pick-me-up for sure. 
3. Rudolph the Red-Nosed Reindeer and the Island of Misfit Toys
This movie does not get the hype it deserves, so this is my attempt to bring some attention to this 2001 classic that shaped Christmas for me as a kid. This story goes beyond the traditional Rudolph narrative and starts with our favorite reindeer and his elf friend Hermey to the Island of Misfit Toys. Here is where they discover the Toytaker, a being stealing toys from the island and Santa's workshop. They go on an adventure to stop him and find out why he is doing this. The music is so good and if you love that early 2000s animation, check this one out.
4. Home Alone
This film is one of the funnier ones and I loved it as a kid. This film follows Kevin McCallister and his journey fighting off robbers after his family accidentally left him home alone during their Christmas trip. This kid shows creativity, ingenuity and the importance of family. This is a great one for the kiddos at home and a comedic relief for the adults. The other ones are great too, but this original will always have a special place in my heart. 
5. Love Actually
This is for all my romance and Hallmark lovin' gals out there! What I think is so special about this movie is there is a storyline for every romantic preference. There are all types of love stories, from romantic to a pair of best friends of varying ages, so like most Christmas movies, it is for the whole family! My favorite storylines are Sam and Joanna's as well as David and Natalie, but they're all so cute and heartwarming.
6. How the Grinch Stole Christmas
Fun fact: Jim Carrey had to undergo torture training from the CIA to deal with his makeup and costume, so you all better keep showing this classic some love. Everyone knows the story of the Grinch, an outcasted member of Whoville, and his loyal dog Max who tried to steal their Christmas joy, but instead, he was given that joy. This is my favorite rendition of this timeless story, and my family and I watch this multiple times every season because we love it so much. 
7. Christmas With the Kranks
I always suggest this movie to my college friends to watch because it always seems to hit home for them and their families. This movie is about Luther and Nora Krank, who decide not to celebrate Christmas and go on a cruise since their daughter, Blair, won't be home for it. This upsets a lot of people in their life and seems to spiral out of control. It is hilarious, and Tim Allen does a great job in this film. 
Want to see more HCFSU? Be sure to like us on Facebook and follow us on Instagram, Twitter, TikTok, Youtube and Pinterest!