I have always enjoyed receiving mail and sending mail, and with COVID-19 making it hard to see friends, I have taken up a lot of letter writing. I went to a cellphone-free summer camp for nine years and have worked there for two summers, so I feel like I am a professional when it comes to writing letters at this point. I also have friends scattered at colleges all over the U.S. and as easy as texting and social media has made communicating, it's so nice to just sit down and write a letter to someone sometimes. So, when Her Campus announced it was partnering with Hallmark for a pen pal opportunity, I jumped at the chance! I loved the idea of having another pen pal, as well as a new friend.
After filling out some things about myself, I got paired with a girl from the University of California, Los Angeles. Very quickly afterward, I realized when trying to figure out what to write, that I have no clue how to write letters to someone I don't know. All of my past and current pen pals have been friends that I have made over the years, so I turned to the internet for help! Pinterest turned out to be a great source for questions to ask, things to write, and cute ways to decorate envelopes. Luckily, we had a handful of things in common—like being a part of Her Campus—so that made it easy to find where to start the conversation and go from there, once I got some advice from Pinterest. I may or may not have also started a new board devoted to envelop art that is probably all outside my range of artistic capabilities to try in the future.
Luckily, Hallmark gave us the cutest cards to send to each other, and our President and Editor in Chief, Hannah and Lauren, were sweet enough to write those of us participating in our own letters. The letter from them made my day and really made me excited to share that same feeling with my pen pal.
I started by picking a card and then containing my tendency to ramble before I started writing. Since this was my first letter, I decided to just introduce myself and ask a few questions about her major and how classes are going since we are quickly approaching the end of the semester. I know that we have a few things in common already; for example, we both like New Girl and romcoms, as well as baking and reading, so I figured those were the best things to open up with.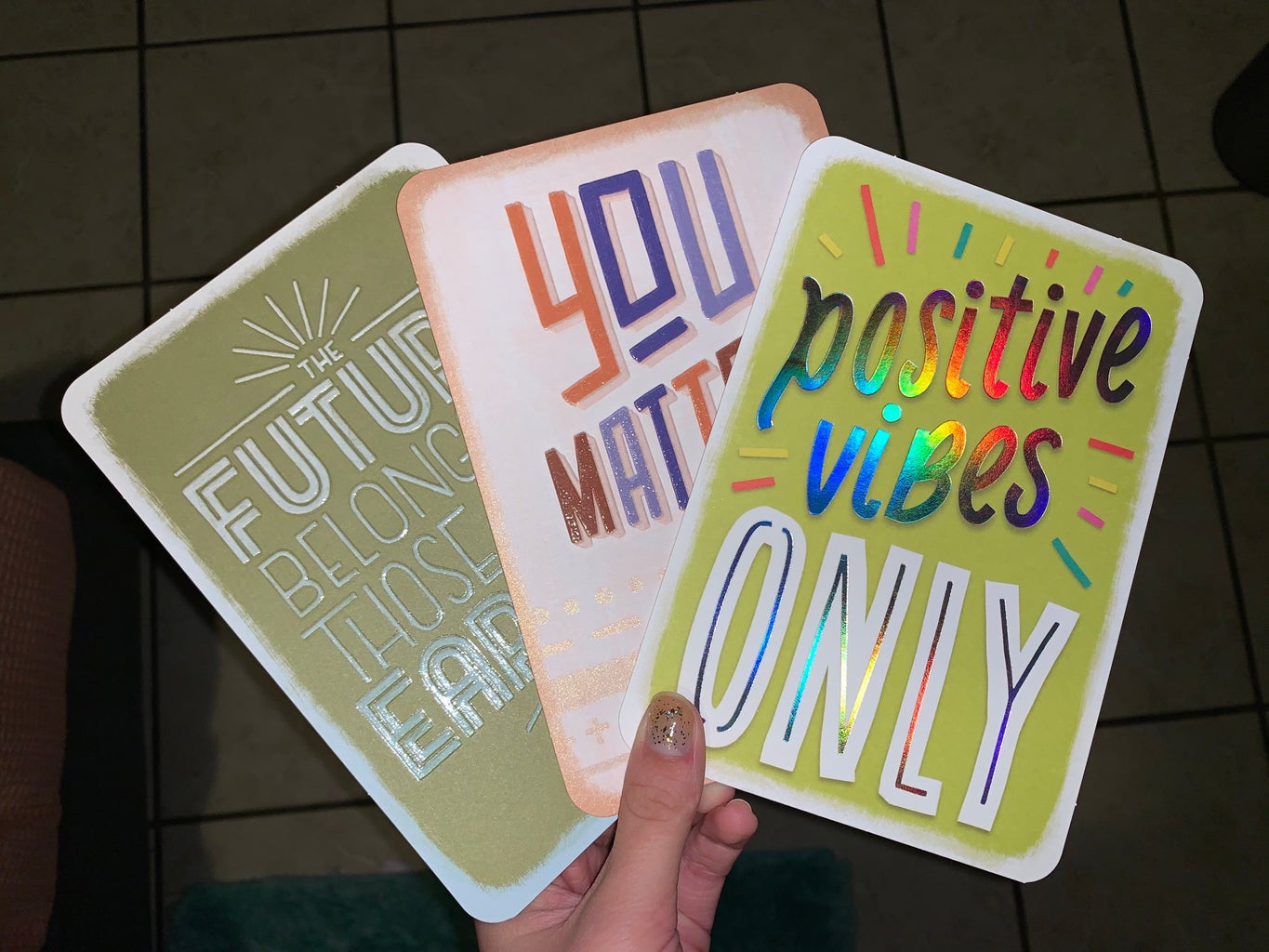 In the future, since we both love to bake, I hope that we can eventually swap recipes! I love sharing recipes with other people. Even though it seems a bit old fashioned, it's such a reliable way to find delicious things to make for the holidays or just in general. Seeing as my pen pal goes to UCLA and I have never been to California, I'm super excited to hear about her life at UCLA as I share my life at Florida State University!
Want to see more HCFSU? Be sure to like us on Facebook and follow us on Instagram, Twitter, TikTok, Youtube and Pinterest!