Senator Sanders Wins New Hampshire
This Tuesday night was the 2020 Democratic New Hampshire Primaries. Unlike the lengthy Iowa Caucus, the results for New Hampshire were released swiftly. Winning the state with 25.7 percent of the vote was Vermont's, Senator Bernie Sanders. Second to him, with less than a one percent difference, was Mayor Pete Buttigieg who split the centrist vote with Senator Amy Klobuchar.
To the progressive wing of the Democratic Party, this win was no surprise. Since 2016, Senator Sanders has been able to create a strong coalition of young and diverse supporters. According to an exit poll conducted by Edison Research, 51 percent of 18 to 29 year-olds reported voting for Senator Sanders while Mayor Buttigieg only received 20 percent of that vote. The Washington Post reports the Vermont Senator also received more votes from individuals with a union member in their household, individuals without a college degree and those with a household income of less than $50,000.
In addition to strong support from younger voters, Senator Sanders also won the majority of the vote from voters aged 30 to 44, with 36 percent. This was followed by Mayor Pete who obtained 22 percent of this vote, and Warren at 13 percent. This can be contrasted with the support the Senator received from voters aged 45 to 64. According to Edison Research, the winner in this category was Mayor Pete with 27 percent of the vote followed by Senator Klobuchar with 24 percent of the vote, and Senator Sanders with 19 percent.
Although the Senator's win was shocking to the Democratic establishment, the success of this progressive movement isn't expected to end here. Despite the "Bernie Bros" narrative, the majority of the Senator's support comes from young individuals of color. And, considering Iowa and New Hampshire are majority white states, polls suggest the Senator will only do better as the race moves out West.
According to a poll conducted by NPR, Senator Sanders leads the Democratic presidential field among non-white voters with 29 percent of support. Shortly following him is former Vice President Joe Biden with 26 percent of the vote. But considering Biden's poor performance in the past two states, he is expected to lose a good portion of his current base.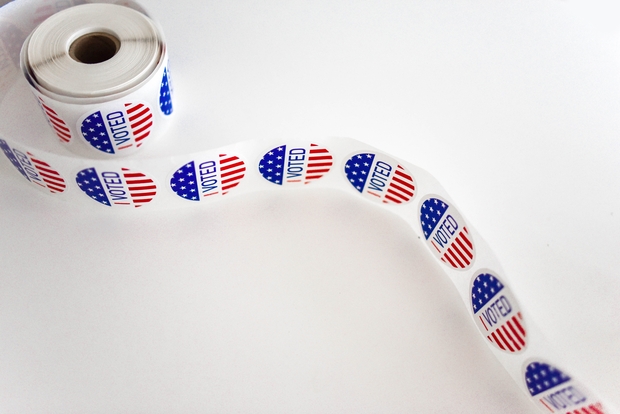 Unfortunately, there hasn't been a recent poll conducted in Nevada which is the next state for the primaries. Yet the latest Morning Consult poll finds Senator Sanders leading the race nationally at 29 percent. In second place is former President Joe Biden at 18 percent, followed by Michael Bloomberg at 18 percent.
Ultimately, the path looks positive for Senator Sanders, but it is too soon to tell. As mentioned before, there aren't any polls to speculate who might win Nevada and currently, former Vice President Joe Biden is leading the polls in South Carolina. Mayor Pete is also sitting with the most delegates in the race despite having lost the popular vote to Senator Sanders. Only time will tell. Here is a link to the dates of every 2020 Democratic Primary.
Want to see more HCFSU? Be sure to like us on Facebook and follow us on Instagram, Twitter and Pinterest!