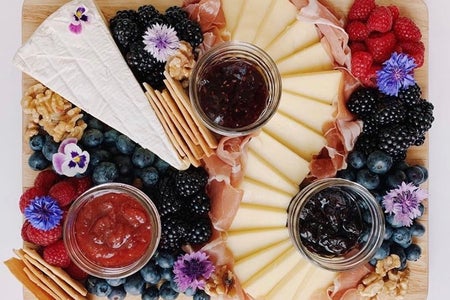 The Secret to Success? Passion and a Whole Lot of Cheese
All this sitting around during social distancing and self-quarantine gives us time to think about what we're really passionate about. What can we do to fill the time that makes us happy? For Marissa Mullen, that's creating cheese plates. But not just any cheese plates—That Cheese Plate.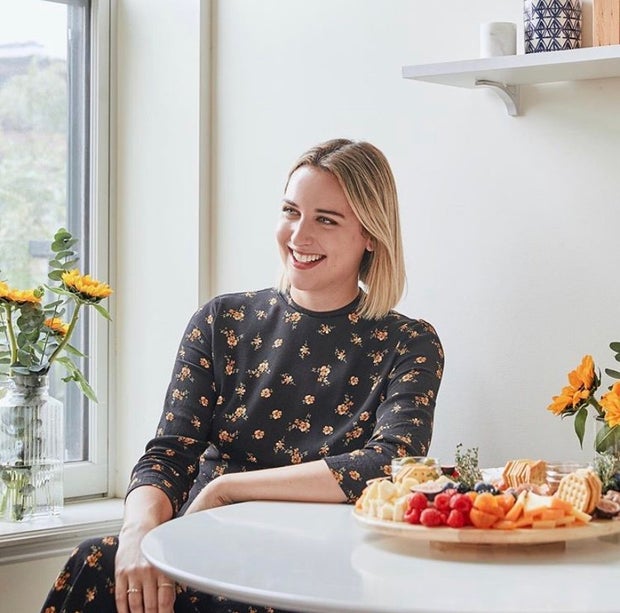 Marissa Mullen In 2013, Marissa identified a problem: there was a chronic lack of cheese plate creating and sharing on social media. So, she created the Instagram @thatcheeseplate to gram all the beautiful cheese boards she was making and create a centralized hub for cheese plate inspiration. Now, That Cheese Plate has 192,000 followers, has been featured on The Today Show and The Rachel Ray Show, hosts "build your own board" workshops, and is soon to have its very own cookbook.  
Before Marissa became the cheese queen full time, she did creative direction in the music industry. We can all learn a lot from Marissa's bold career moves.
Her Campus (HC): Can you share how you navigated the non-traditional trajectory of your career? 
Marissa Mullen (MM): I've loved music for most of my life, and I strived to work on the production/live music end. I went to Northeastern University and majored in Music Business with a minor in Communications, interning at The Tonight Show with Jimmy Fallon, working on tour for Meghan Trainor and most recently Creative Coordinator for Jon Batiste on The Late Show with Stephen Colbert. Simultaneously, I have always loved cheese and food styling. From a young age, I was put on cheese plate duty for all of the family gatherings. I took this passion to college, where I created elaborate cheese plates for my friends, documenting them on my Instagram, That Cheese Plate. Music was always the career path; cheese was the passion project. I always wanted to write a DIY book about cheese plates, but I didn't think that running a brand around it was a realistic option. I tried to pitch a book in 2017, but was met with a handful of rejections. As the years went by, I kept up with my Instagram, using cheese plates as my way to decompress after a long work week. I created a method called "Cheese By Numbers" to provide simple step-by-step instructions on building a cheese plate. I also launched an in-person workshop called "That Cheese Class" so my followers could experience the process in person.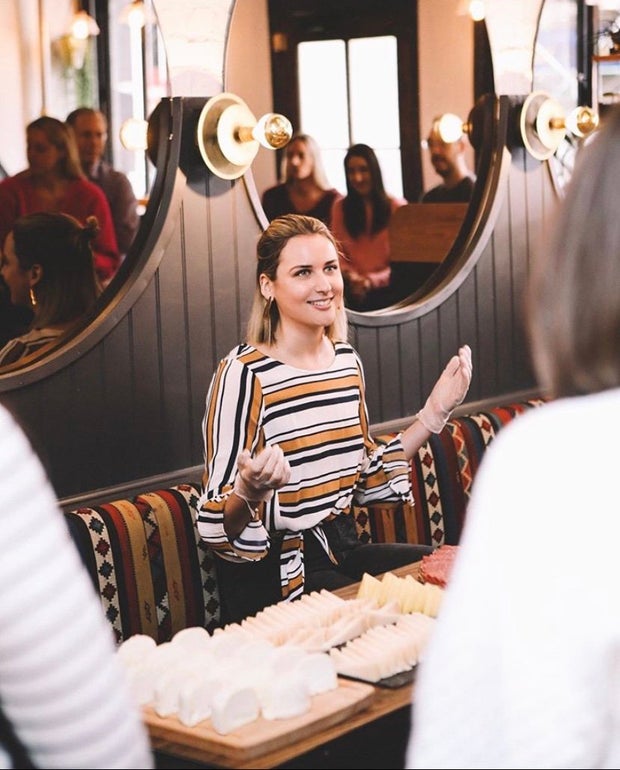 Marissa Mullen In November of 2018, I was still working my fast-paced job in music when The Rachel Ray Show found my Instagram and had me on the show. This opened up a world of press opportunities, including a book deal. I felt burnt out in the music business and took the leap to go freelance in the cheese world. It's been a year, and I don't regret it one bit!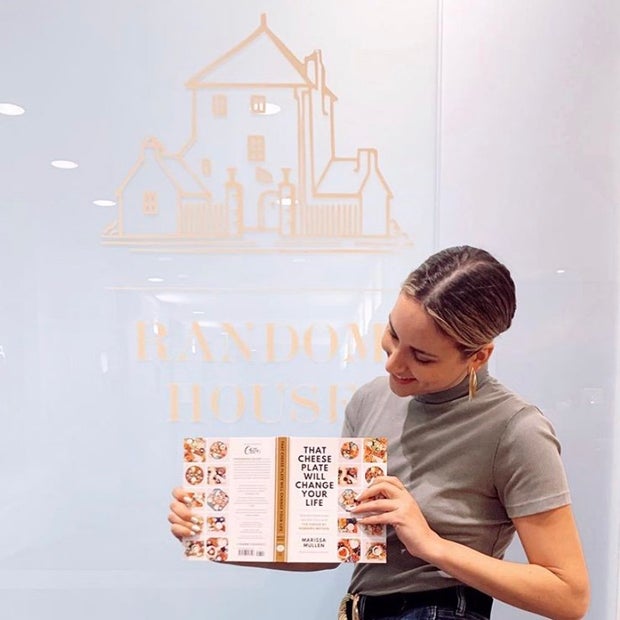 Marissa Mullen HC: You mentioned that cheese was always the passion project, not the career path. Why was it important for you to have a passion project along with your career?
MM: My passion for cheese, photography and food styling has been the driving force behind this entire brand. If you love something, it doesn't feel like "work." When you create something from the ground up and see the results, the dedication is very rewarding.
HC: You have had a lot of success building your social media presence. How has that contributed to your brand's overall success and how do you continue to keep your content fresh? 
MM: I wouldn't really be doing this job without social media! Instagram has opened up my world to so many amazing people, brands, farms and other creators to collaborate with. Having an amazing community on Instagram has pushed me to create new content. Tiktok has recently helped me grow outside my comfort zone, creating new quirky videos. I've also been playing around more with livestreams on Instagram, especially now in the COVID era. I started hosting virtual happy hours, which have been a blast. I like to keep my content changing with the seasons. I'll incorporate different seasonal produce, colors and cheese pairings depending on the month.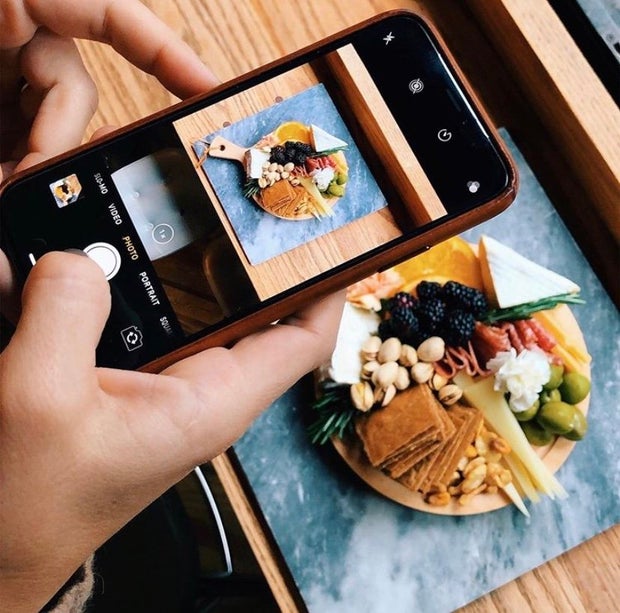 Marissa Mullen HC: I love the virtual happy hour idea! It's so important to adapt your message depending on what's going on, and the ways you have shifted to continue engaging with your followers is a great example of this and a vital business lesson. What is the biggest lesson you learned starting your own business that you think would be good advice for a young female entrepreneur? 
MM: Get all of the nitty-gritty details out of the way before you grow your business. Form an LLC, hire an accountant for taxes, trademark any phrases, open a business bank account. It's always helpful to have that foundation in place and not have to worry about it down the line. Also, don't be afraid to ask for help! You don't need to go at it alone.
HC: Speaking of being alone…What is your suggestion for a cheese plate we can make at home during quarantine? 
MM: Use the Cheese by Numbers method to create a plate with items from your pantry! All you need to do is find something in each category:
1 - Cheese
2 - Meat
3 - Produce
4 - Crunch
5 - Dip
6 - Garnish 
Some items that won't expire quickly are hard cheese, cured meats, dried fruits, pickled veggies, mixed nuts, honey and dried flowers to garnish!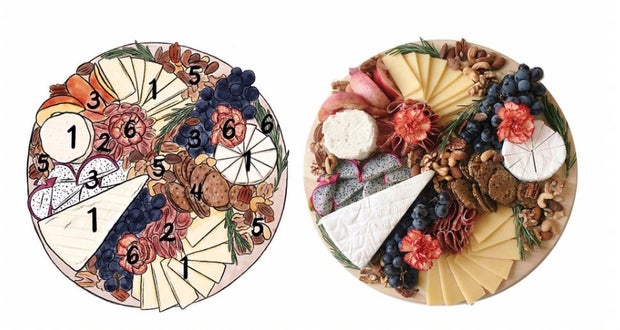 Marissa Mullen If there is one thing Marissa can teach us from her experiences, it's to never give up on the thing we are passionate about. Even if it isn't your main career, who knows where your side hustle could take you? And while we're all at home, thinking about which hobbies we might want to turn into passion projects, Marissa gives good advice on how social media can be used to create communities around our interests and turn those passions into a business. She is a true inspiration. (Sorry, was that too cheesy?!)
Want to see more HCFSU? Be sure to like us on Facebook and follow us on Instagram, Twitter and Pinterest!