Residents of Texas Are Now Tackling the Aftermath of the Storm
Texans have been battling with not only the freezing temperatures of the state but the disaster that the recent storm left behind. It has been almost two weeks since the state of Texas experienced a destructive storm that left water pipelines broken, causing homes to flood, interrupted power for days, and left families hungry as shelves went empty. From gas stations to grocery stores, they were all experiencing problems with restocking as weather conditions delayed shipments.
Since the passing of the storm, Texas is now on the road to recovery as insurance companies work to repair homes, electric companies restore power and hot water sources and non-profit organizations step in to provide necessary essentials. For those residents whose water was restored, they received notices to boil their water as officials warned that water treatments may have been contaminated by bursting pipes and now defective systems. As electric companies have also been working to restore power for those who experienced power outages, this is not the only thing that they are having to overcome. The aftermath of the storm left residents with bills over a thousand dollars which for many exceeded the total yearly cost of electric bills for families that companies couldn't explain. This resulted in not only a financial disaster but the closure of many providers. Now residents who suffered without electricity, hot water or even a working heating system must come up with the funds to pay their bills.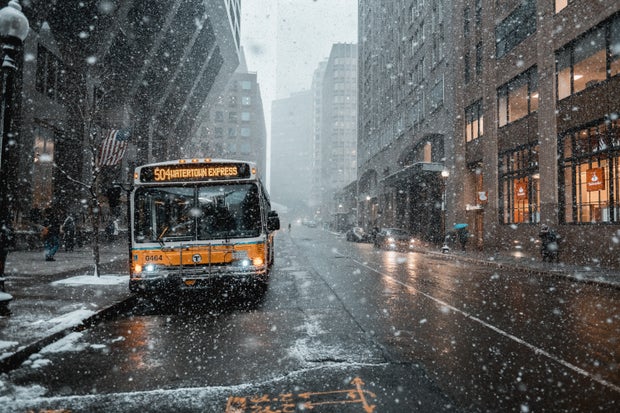 Photo by Osman Rona from Unsplash
For families that prepared themselves for emergencies like a storm, the transition may be a lot less complicated and smoother compared to the families who were not fortunate enough to prepare in the event of a storm. These families will be in crisis mode as funds will run low and resources may begin to be scarce. Fortunately, organizations like the Federal Emergency Management Agency (FEMA), with the Disaster Declaration that was approved by President Joe Biden, have allowed them to work diligently to help residents get back on their feet since the storm. The core mission of FEMA is to help individuals before, during and after a disaster occurs. FEMA will be providing assistance to almost 77 counties of Texas with approved federal emergency aid.
There are also ways in which individuals and groups can help the residents of Texas. Organizations like the San Antonio Food Bank, Houston Food Bank, Mercy Chefs and Austin Disaster Relief Network, just to name a few, are all accepting donations and the help of volunteers. These organizations, in some way, are committed to providing hot meals, clothing and shelter. Others have set up things like Amazon Wishlist for individuals to purchase things that are of high priority at the moment and they may be short on. Their websites have a list of information and ways in which you can effectively donate or provide more information into their commitment to helping rebuild the community. If you do decide to donate, it is advised for you to be sure you are doing some background research on the organizations of interest to ensure the legitimacy of the organization.
Want to see more HCFSU? Be sure to like us on Facebook and follow us on Instagram, Twitter, TikTok, Youtube and Pinterest!