Reality of a Retail Entrepreneurship Student
Picking a major is one of the hardest choices you'll have to make in college. No fear, however, most students change their major at least once in their college career, me included. Having no idea what to major in or what I wanted to do post-graduation, I fell onto the business marketing idea. After tanking an accounting class and feeling under-stimulated due to the focus on math in the program freshman year, I realized I had to change my major.
The Jim Moran College of Entrepreneurship is a unique program at Florida State University, offering degrees in commercial, retail merchandising and retail product development. Currently, I am a junior on the retail merchandising track with no set plan post-grad, but I have never felt more on the right track. I think the misconception of "needing" a plan is what makes students scared to go for a major that may be a better fit for them. I was scared to take that leap from the safe waters of being a business major; thank goodness I did because I couldn't imagine myself being as happy in any other major. I went from taking accounting, economics and less creative classes to now being able to use my creativity to its fullest while enjoying what I learn.
The retail entrepreneurship program focuses on giving students the knowledge, resources and abilities to have multiple opportunities after graduation. Possibilities include running their own retail company, running a major store, becoming a buyer or seller for a large company and more.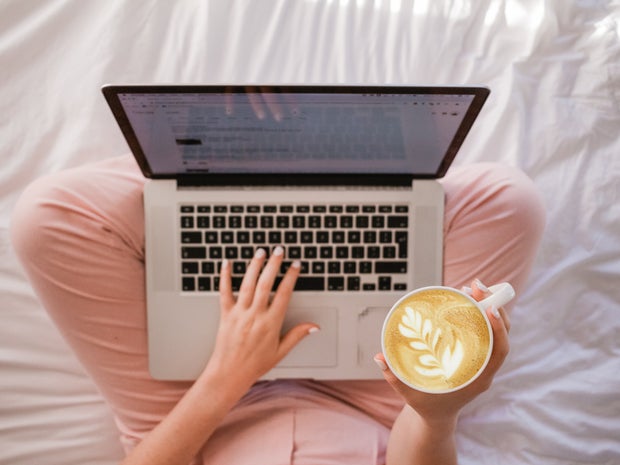 Photo by Sincerely Media on Unsplash
COVID-19 has limited the full immersion into the program by having asynchronous classes; however, I am lucky enough to have two in-person classes this semester that have helped me grow. While I am taking five classes, the two that have piqued my interest most are my merchandise presentation and inventory analysis, and computer applications for retail entrepreneurship.
Merchandise Presentation and Inventory Analysis
So far, I have been able to learn color psychology, what entices consumers to buy, window displays, how to do an inventory analysis and more. It is a very hands-on class. If you ever get the chance to go to the William Johnson Building, on the third floor around the corner, you will see a room filled with mannequins and merchandise. That is where my class is. We have dressed mannequins, came up with our own window displays and made concept color stories. I take notes each week knowing sometime down the road, I could refer to this class as a real-world experience.
Computer Applications for Retail Entrepreneurship
This class focuses on the technical aspect of the program, learning how to use excel and Adobe Acrobat with all the Adobe apps. We created a mock company within the first couple weeks and built on it to learn how to create a brand cover letter and purchase order. Recently, we have been working on Adobe Illustrator and the different tools within it to make different creative elements.
While I am nearing halfway through the program, I can confidently say I have never been more proud of my decision to change majors and learn a whole new side of what it means to be in the retail world!
Want to see more HCFSU? Be sure to like us on Facebook and follow us on Instagram, Twitter, TikTok, Youtube and Pinterest!