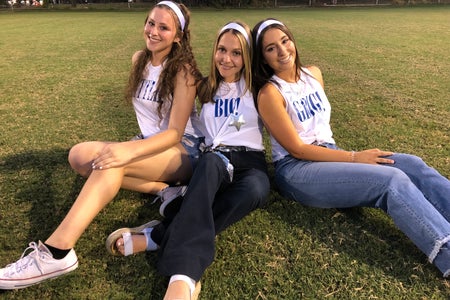 The Reality of Greek Life: Sorority Edition
Time after time you hear women who participate in Greek life say that joining a sorority is so much more than partying. I know that if you're on the outside looking in, you're rolling your eyes as it can definitely seem as though it is an incredibly superficial process. In reality, it is this "so much more" than people know or believe.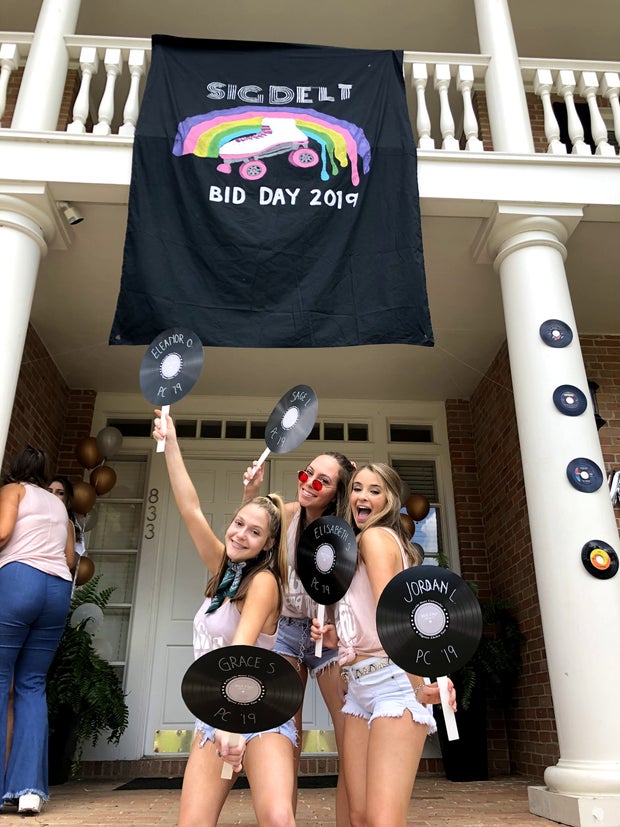 Amanda Grapin
SISTERHOOD
I am proud to say that I am a member of the Gamma Lambda chapter of Sigma Delta Tau. Finding my place at such a big school like FSU was definitely difficult for me, and many women can agree on this. Transitioning from high school to college can be impossible and daunting at first but having this sort of home away from home is how you can really begin to feel comfortable. I have been through so many ups and downs so far in college, but the sisterhood that surrounds me on a daily basis in SDT is what has kept me afloat. You would think that a process like recruitment is so surface level, but the reality of it is, this is when I really saw my chapter come together as the strong woman that they are. This was when the new pledge class opened up to each other, when chapter women were the most vulnerable and when I felt absolute reassurance that I was in a sorority that made me feel strong and important. The women that I sit with at lunch giggling about every little thing that happened at our last date function are going to be the women that are in my wedding party.
PHILANTHROPY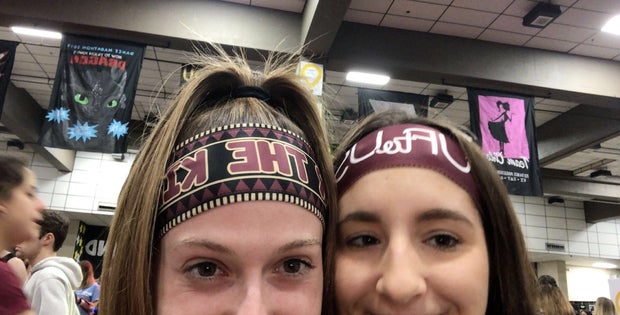 Alexa Becker
Giving back is one of the biggest parts of being in a sorority. Between having teams with other Panhellenic chapters as well as Interfraternity Council (IFC) chapters for Dance Marathon, Relay for Life, putting on events as a chapter ourselves and so much more. All sororities across the nation participate in different forms of philanthropic work. Sigma Delta Tau as a whole works alongside Prevent Child Abuse America (PCAA) by raising money through their events. Here at Florida State,  we have our annual Can You Take the HΣΔΤ where we put on an all you can eat wings event with fun games and other activities and food. All of the proceeds go straight to PCAA to distribute pamphlets, information, help classes and so much more. This is just one example of how we incorporate our philanthropy here at FSU, but many other schools have super fun events as well. Nothing beats the feeling of hearing how much we as a chapter raised at the end of each event, knowing that it is all going to such a good cause.
POSITIONS
From the moment you step into the door during recruitment, involvement in the chapter is such an important aspect. As new members, we were encouraged to run for any position that we wanted, no matter how new or unrefined we may have been. Everyone wants to push each other to get involved in our chapter which is so inspiring. The level that we as chapter women hold each other at is so great. The limits are endless as well. There are many different chair positions and committees that are available which makes getting involved fun and easy.
Last semester, I decided to run for Social Event Planning chair. This means that I oversee all of our date functions, I speak personally to the event coordinators at different clubs, bars and lounges, I work with other members of the marketing team to make the events as creative and fun as possible, and most importantly, I get to see all of our members and the people they chose to bring to my events have such a great time. These events allow us all to get out of our heads for just a moment, as college can be overwhelming at times. It was such a rewarding feeling walking around the first date function that I put on with my team and seeing everyone laughing, smiling and dancing.
NETWORKING
Ask any woman in a sorority on campus and they will agree that school does and will always come first. Women in the Panhellenic community are some of the most dedicated, hard-working students, volunteers and employees that I have ever seen. The amount of success that I have heard from just the wonderful women in my chapter always makes me want to become more involved outside of the chapter and in my desired field. Being in a sorority truly opens up a whole new world for you in terms of internship or job opportunities. Sisters are more than willing to help each other out with recommendation letters, job openings and so much more.
Overall, whether you see Greek life as fake or inspiring, the Panhellenic community has so much to offer anyone and everyone.
Want to see more HCFSU? Be sure to like us on Facebook and follow us on Instagram, Twitter and Pinterest!