The Reality of Being a Nursing Student Amid a Global Pandemic
Jillian Roche, age 22, is enrolled in the Nursing Program at Western Connecticut State University. She is expected to graduate in May of 2022 with a Bachelor of Science in Nursing (BSN) with aspirations to start her career in the Emergency Department and eventually become a Nurse Practitioner (NP) in the Emergency Room. Entering a career in health care during a global pandemic takes bravery and dedication. Now more than ever, young professionals are needed in hospitals to help treat those infected with COVID-19 on top of providing care for other patients in the facility. Jillian is a perfect example of a motivated student who is passionate about entering the frontline. Given the undeniable need for health care workers during this time, let's hear what Jillian has to say about becoming a nurse in the middle of all this uncertainty.
Her Campus (HC): Why did you decide to pursue a Nursing Degree?
Jillian Roche (JR): I originally was interested in psychology and studied that for two years. After having a conversation with my uncle about nursing, a switch went off in my head and I decided overnight to change over to nursing and never looked back. There are multiple reasons I love nursing. First, I have always wanted to help people and knew I wanted a career that helped the "underdogs." Second, I love the fact that every day and every person is different. I love meeting new people and learning different things. I enjoy being challenged and like that there will always be more to learn. Lastly, I like that there are endless opportunities with nursing. I can do anything from being an elementary school nurse to working in a psychiatric hospital or becoming a nursing professor. 
HC: How has the pandemic affected your academic learning environment?
JR: The pandemic and online learning have made what is a challenging major into something that can feel somewhat impossible at times. Personally, the lecture aspect has been the most challenging for me. I'm the type of learner who needs to be sitting in class, having conversations or asking questions. Also, it has impacted the clinical aspect, which is potentially the most important aspect of nursing school. For three semesters now, my clinical has either been canceled, cut short or changed to online simulations. Thankfully, I have been able to have a few clinicals, but it has definitely been different. For instance, in OB this semester the hospital would not let us in so instead we are volunteering at a COVID vaccine clinic. While I understand the hospital's decision, it impacts our learning.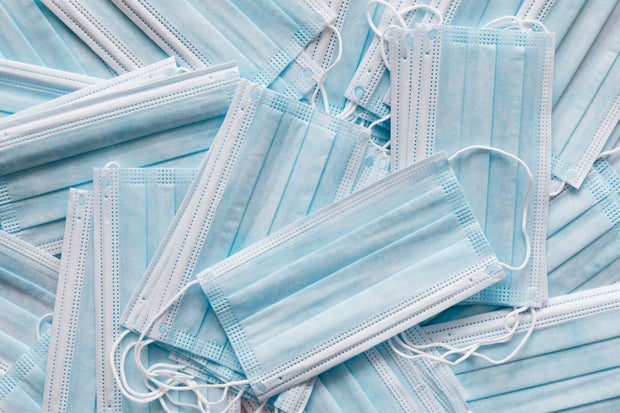 Photo by Karolina Grabowska from Pexels HC: Has COVID-19 made you question your career choice?
JR: Not at all. If anything, it has confirmed my career choice tenfold and I am extremely proud to be going into Nursing. 
HC: Given the high-stakes environment, how do you cope with stress as a nursing student?
JR: I don't think I cope very well with the stress. I think that is a common theme with nursing students and something people outside the major don't understand. The burnout is real!
HC: What are you most excited for after you graduate and enter the front line?
JR: I'm extremely excited to help people and make a difference in people's lives. I'm excited to take all the hard work I've put in over the years and put it to fruition. I'm also excited to continue learning every day while on the job. 
HC: What advice would you give to students who are currently pursuing nursing as a career path?
JR: You're going to face multiple obstacles and a lot of the time it feels like an upward battle. It's hard to see the light at the end of the tunnel but never give up. Even if you face setbacks, it will all be worth it! When you're stressed, think about how amazing it is going to feel when you walk across that graduation stage, or pass your NCLEX, or better yet, help save someone's life. Also, don't put so much pressure on yourself. It's a constant go-go-go but take a step back and look at how far you've come. There's a lot to be proud of when looking at the greater picture.
Want to see more HCFSU? Be sure to like us on Facebook and follow us on Instagram, Twitter, TikTok, Youtube and Pinterest!