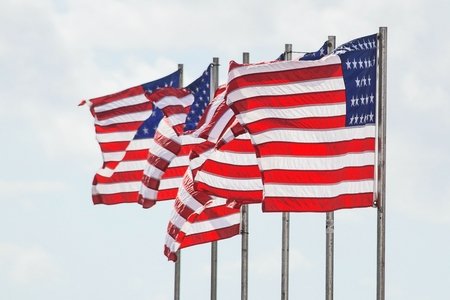 The Realities of the Student Loan Debt Reform in the 2020 Election
As college students ourselves, it is in our best interest that we are not only familiar with, but also understand the implications of the student loan debt reform policies of the 2020 Presidential candidates. In familiarizing myself with these candidates and their policies, I have compiled their proposals or histories with the state of education in the United States.
Bernie Sanders
Sanders, a United States Senator from Vermont who proposed the College For All Act of 2017, is famous for proposing a total cancellation of student loan debt as well as college tuition reform. In accomplishing 'College For All', he proposes to "cancel all student loan debt for the some 45 million Americans who owe about $1.6 trillion and place a cap on student loan interest rates going forward at 1.88 percent;" "end equity gaps in higher education attainment;" "ensure students are able to cover non-tuition costs of attending school by: expanding Pell Grants to cover non-tuition and fee costs, tripling funding for the Work-Study Program, and more;" "guarantee tuition and debt-free public colleges, universities, HBCUs, Minority Serving Institutions and trade-schools to all;" and "invest $1.3 billion every year in private, non-profit historically black colleges and universities and minority-serving institutions." 
His campaign website even reads, "Today, we say to our young people that we want you to get the best education that you can, regardless of the income of your family. Good jobs require a good education. That is why we are going to make public colleges and universities tuition-free, and substantially lower the outrageous level of student debt that currently exists."
Joe Biden
Democratic candidate and former Vice President Biden, in The Biden Plan for Education Beyond High School proposes to "invest in community colleges and training to improve student success and grow a stronger, more prosperous, and more inclusive middle class" by "providing two years of community college or other high-quality training program without debt;" "creating a new grant program to assist community colleges in improving their students' success;" "tackling the barriers that prevent students from completing their community college degree or training credential;" "making a $50 billion investment in workforce training, including community-college business partnerships and apprenticeships;" and "investing in community college facilities and technology."
He plans to "strengthen college as the reliable pathway to the middle class, not an investment that provides limited returns and leaves graduates with mountains of debt they can't afford" by "making public colleges and universities tuition-free for all families with incomes below $125,000;" "targeting additional financial support to low-income and middle-class individuals by doubling the maximum value of Pell grants;" "simplifying and increasing the generosity of today's income-based repayment program;" "making loan forgiveness work for public servants;" and "creating a "Title I for postsecondary education" to help students at under-resourced four-year schools complete their degrees." Biden also wants to "[create] seamless pathways between high school, job training, community college, and four-year programs to help students get their degrees and credentials faster;" "[prioritize] the use of work-study funds for job-related and public service roles;" "[stop] for-profit education programs from profiteering off of students;" "[crack] down on private lenders profiteering off of students and allowing individuals holding private loans to discharge them in bankruptcy;" and "[support] and [protect] post-9/11 GI benefits for veterans and qualified family members." 
Additionally, Biden plans to "support colleges and universities that play unique and vital roles in their communities, including Historically Black Colleges and Universities and Minority-Serving Institutions" by making these institutions "more affordable for their students;" "investing in the diverse talent at HBCUs, TCUs and MSIs to solve the country's most pressing problems;" "building the high tech labs and facilities and digital infrastructure needed for learning, research, and innovation;" "investing $10 billion in programs that increase enrollment, retention, completion, and employment rates;" "expanding career pathways for graduates of HBCUs, TCUs, and MSIs in areas that meet national priorities;" "making permanent the capacity-building and student support in Title III and Title V of the Higher Education Act;" and "reducing disparities in funding."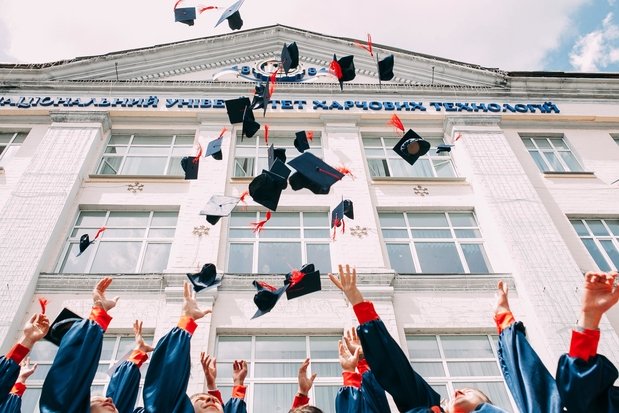 Vasily Koloda on unsplash
Donald Trump
Though President Donald Trump does not have much of a history with student loan debt reform policies, in the wake of the recent COVID-19 outbreak, he has placed a temporary freeze on federal student loans. In doing so, "all borrowers with federally held student loans will automatically have their interest rates set to 0 [percent] for a period of at least 60 days" and "each of these borrowers will have the option to suspend their payments for at least two months to allow them greater flexibility during the national emergency." Throughout his time as president, Trump has previously outlined a funding cut of 10 percent to the Department of Education within the 2020 budget plan; called for more vocational schools as well as increased investment in workforce development and job training within his 2018 State of the Union; eased regulations for for-profit colleges and even challenged the borrower defense to repayment program which cancels loans for students who were defrauded by for-profit colleges; proposed repealing the Public Service Loan Forgiveness program and eliminating subsidized loans; renewed the Carl D. Perkins Career and Technical Education Act, allowing $1.2 billion to go to states annually in support of career and technical programs; eased student loan forgiveness for disabled veterans; and called for states to waive state taxes on loans forgiven through disability discharge.
We, as college students, must know the student loan debt reform policies of our candidates, whether democratic or republican, to make the right choices for ourselves and our futures. As the 2020 Election looms I encourage each and every one of you to research the candidates independently and recognize the importance of student loan debt reform in our nation.
Want to see more HCFSU? Be sure to like us on Facebook and follow us on Instagram, Twitter and Pinterest!