Quentin Tarantino Signs Two Film Book Deals With HarperCollins
Quentin Tarantino is a notable director who has worked on iconic films like Pulp Fiction, Kill Bill and Django Unchained, to name a few. He has officially signed two book deals specifically with Harper, an imprint of HarperCollins Publishers, that will showcase his passion for working in the film industry. Tarantino expressed his immense interest in contributing to movie novelizations, his favorite sub-genre in literature, and how reading them as a child has impacted his career.
His first book will be a follow-up to his infamous movie, Once Upon A Time…In Hollywood. The film was released in theatres in 2019 and starred Leonardo DiCaprio as Rick Dalton, an actor, and Brad Pitt as Cliff Booth, Dalton's stunt double. It consisted of both real and fictional events as it took an alternate turn of events surrounding the Tate and LaBianca murders. Multiple storylines were featured as a tribute to the end of Hollywood's Golden Age. The movie achieved major success and received 10 nominations at the 2020 Academy Awards, five at the Golden Globes and another 10 at the BAFTAS.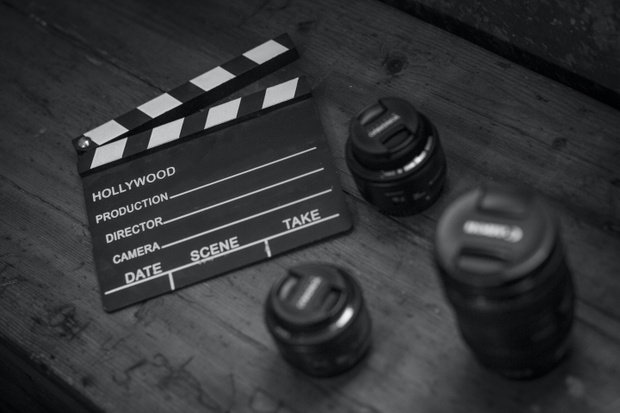 Photo by Gioele Fazzeri from Pexels
A HarperCollins press release stated that the novel will add to Tarantino's original story and give a "fresh, playful and shocking departure from the film." The book will focus on the film's protagonists, Dalton and Booth, who are approaching the end of their film careers and facing struggles with finding work in a rapidly evolving age of Hollywood in 1969. This book will allow Tarantino to explore the characters and the world they're living in by portraying more than just their cinematic counterparts. 
The storyline travels back and forth in time as the plot ranges from life in Los Angeles before the Manson Family murders to the development of TV westerns that were influenced by Clint Eastwood's Spaghetti Westerns. Set pieces shown in the film will be expanded upon in the book while also introducing other important characters that were cut from the movie.
Variety revealed that the Once Upon a Time in Hollywood novelization will be Quentin Tarantino's first printed work of fiction. It is set to be published in summer of 2021 as a Harper Perennial mass market paperback, in addition to digital audio and e-book editions. A deluxe hardcover edition will be distributed in fall of 2021.
According to Deadline, Tarantino's second book with Harper Cinema Speculation will be nonfiction and include a mix of his own essays, reviews and personal writings that will all concentrate on films released in the 1970s. He will draw inspiration from late New Yorker critic Pauline Kael who Tarantino refers to as a literary hero and who he looks up to with the utmost acclaim. A release date for this novel has not been officially determined yet. 
In terms of his future, Tarantino has previously stated that his next film will be his last one directing. He is currently developing a television series, Bounty Law, which is based on the TV show that starred Rick Dalton in Once Upon A Time…In Hollywood. Tarantino has opened up about wanting to write more film books and screenplays.
Want to see more HCFSU? Be sure to like us on Facebook and follow us on Instagram, Twitter, TikTok, Youtube and Pinterest!