Do you want to know what it's like to be a cheerleader for one of the best college football teams in the whole country? Have you ever wondered what it feels like to be the 2018 National Champion for cheerleading? We're here with one of the Clemson Tigers Cheerleaders herself, Lauren Parker, to tell us all about it.
HerCampus (HC): What is your definition of cheerleading?
Lauren Parker (LP): Cheerleading is a team sport centered around crowd involvement, entertainment and competition. This also includes the elements of dancing, gymnastics and stunting. It involves mental and physical toughness, as the athletes work together to perform individual and group skills to achieve a common goal.
HC: When did you start cheering?
LP: I started cheering when I was five. I started by cheerleading for my school and hometown football team and then started all-star (travel and competitive) cheerleading when I was eight.
HC: Why did you choose Clemson?
LP: I chose Clemson because it lined up with all my priorities of what I was looking for in a university. Academics-wise, I was looking for a school with a direct-admit nursing program, so that I could start nursing courses in freshman year and continue through as long as my GPA remained high. Athletics-wise, I have always wanted to cheer at a school with a big football game-day atmosphere.
HC: What was the tryout process like?
LP: The tryout process was a very stressful experience for me since college cheerleading has always been a huge goal of mine. Over 100 people tried out but there were only four spots open for the position that I was trying out for. It was a two-day process, where they evaluated stunting, tumbling, dancing and cheering abilities. They made cuts after each round throughout both days.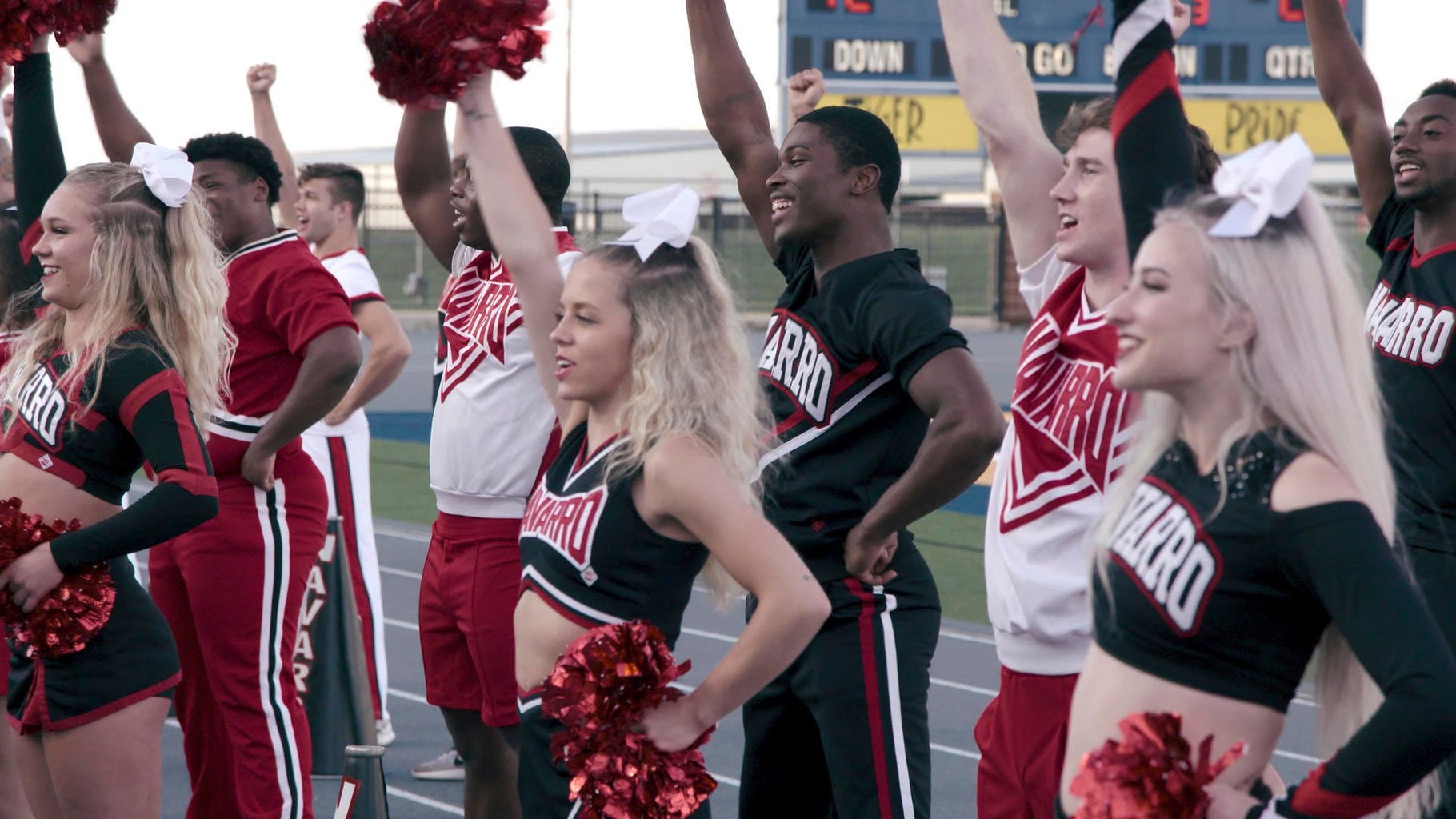 HC: What is the coolest part about cheering for Clemson?
LP: The coolest part about cheering for Clemson is the experience of being on the field in a packed stadium in front of 80,000 people. Being able to do the sport I love in an environment like that is such a rewarding and indescribable feeling.
HC: What are some of the challenges you experience managing school and cheer?
LP: Some challenges with managing school and cheer involve managing my time as well. We usually practice three times a week for two hours and have morning lifts at 6:00 a.m. two days a week. Then we have football, volleyball or basketball games along with that. Ensuring that I find time to do homework and study, while being in classes throughout the day, is challenging at times.
HC: What was it like to win cheer nationals last year?
LP: Winning college cheer nationals last year was an amazing experience and is one of my biggest accomplishments. We practiced so hard throughout the spring semester to perfect our routine and master our skills, so hearing our name called in first place at awards was so exciting! It felt so good to know that our hard work and countless hours paid off.
HC: What's it like to cheer on a recent national championship football team?
LP: Cheering for a recent national championship football team makes game days so exciting since the stadium is full and the energy of the crowd is insane! Also, with being a recent national championship team, we spend a lot of time doing events with the media such as ESPN College GameDay, which adds to the excitement!"
HC: What does a game day look like for you?
LP: For a typical game day, the cheerleaders must arrive about four hours before kickoff. Once we get there, we participate in a tradition called tiger walk. We do cheers to hype the crowd up and walk through a tunnel of fans into the stadium with the football team behind us. We then warm up all the skills that we will be doing at the game that day, including stunting, tumbling, baskets and pyramids. After this, we walk in the parade with the band which loops around the whole stadium. Then, we line up on the sidelines and show off some of our skills as we wait for the pregame events to begin. This includes the football team running down the hill. Right after this, the game begins and we cheer, dance and perform our skills throughout all four quarters.
HC: What kind of commitment is it cheering for a D1 school?
LP: Cheering for a D1 school is a big commitment with many practices, workouts and games. We also do appearances throughout the year, which is going to different events in the Clemson community. Examples of these involve events like performing at a nursing home, attending a little girl's birthday party, hosting a cheer clinic or essentially anything that keeps us active and involved in the community. The time commitment of cheerleading is demanding, but I am so grateful to be able to do this sport and be involved in my school!
Want to see more HCFSU? Be sure to like us on Facebook and follow us on Instagram, Twitter, TikTok, YouTube and Pinterest!