Hannah Bloom is a junior at the University of Central Florida (UCF) with big dreams in the dental world. Along with her rigorous class schedule, she takes many opportunities to gain hands-on experience in the dental field. She has excellent advice for students interested in this career path!
Her Campus (HC): When did you realize you wanted to become a dentist? Has this always been your dream career?
Hannah Bloom (HB): Well, I've always been interested in a career where I'm interacting with many different people and working to improve their lives. I value how dentists work with patients on such a personal level and have the opportunity to make them feel more confident in their smiles. As I've gained more hands-on experience through my on-campus involvement and shadowing opportunities, I've come to love the field even more.
HC: What are the typical undergraduate degrees for students who are interested in pursuing dental school in the future?
HB: Many students planning to go to dental school get their degree in Biomedical Sciences or Health Sciences. I'm studying Biology, which is another popular track. You can honestly study anything in undergrad as long as you do well in your classes and take the prerequisites required to apply to dental schools.
HC: What opportunities, organizations and clubs are you involved in that have helped you as a pre-dental student so far?
HB: I've had the opportunity to shadow at my dentist's office, where I've gotten to observe many different procedures. I joined the Pre-Dental Student Association (PDSA) at UCF my freshman year, which has helped me get involved in the dental community. I'm currently serving as the Vice President Director so, I am responsible for communicating with students who are attending our shadowing events and leading workshops on dental school applications. This organization has connected me with more shadowing and assisting opportunities as well.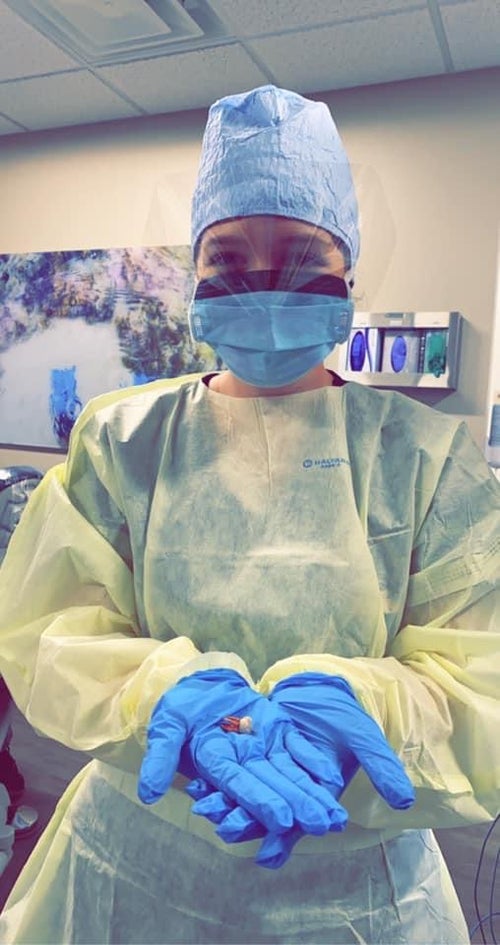 HC: What would you say is the most beneficial thing a student can do to prepare for the dental track?
HB: I recommend getting as much hands-on experience to make your application more competitive and ensure the job is right for you. I think shadowing at your local dentist's office and seeking volunteering opportunities will be beneficial in getting clinical exposure.
HC: What are your typical responsibilities and tasks as a student shadowing in a dentist's office?
HB: I can only observe when shadowing at my dentist's office, but I have seen many exciting procedures such as extractions, root canals and fillings. When I'm assisting at a PDSA event, I get to set up the room, pass instruments during the procedure and break down the room at the end.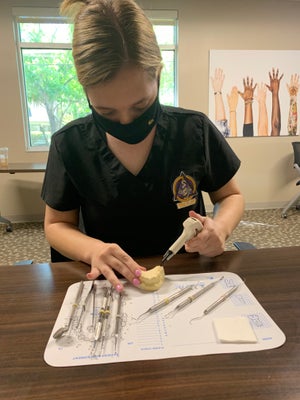 HC: What's the biggest challenge you've faced as a pre-dental student?
HB: I think the rigorous class load that comes with being a biology major has its challenges. Organic chemistry is no joke, and it's one of the most challenging courses I've ever taken. Finding the balance between my social life, maintaining my academics and getting involved in the dental community can be tricky. Still, it helps that I'm passionate about this career field.
HC: You're balancing a demanding schedule so, what do you like to do when you need a break?
HB: I love going to Disney for a few hours or just grabbing dinner with my friends to destress. As I've gone through undergrad, I've realized the importance of taking mental health days for myself and creating opportunities to have fun with my friends. At times, it can be challenging between studying for all my exams, working and staying involved on campus, but I've found ways to work hard while enjoying my college experience!
Want to see more HCFSU? Be sure to like us on Facebook and follow us on Instagram, Twitter, TikTok, YouTube and Pinterest!