Sarah Erdmier is by far the most fashionable person I know, and I'm not just saying that because she's my big sister. Sarah's always had a natural sense of style and the ability to find the trendiest pieces in every store she walks in. She took this passion of hers and cultivated it into her career, where she currently works as an Assistant Buyer at a luxury resort wear brand. Sarah's been working in the fashion industry for five years and has excellent advice for anyone interested in this career path.
Her Campus (HC): When did you realize you wanted to work in fashion?
Sarah Erdmier (SE): I think I've always had a special love for fashion. It's my creative outlet and a fun way to express myself. Even in elementary school, I would get innovative with my outfits like cutting holes, tying them and I even wore a few skirts as shirts. I've always known I'd find a way to work in fashion.
HC: How would you describe a typical day?
SE: It's honestly impossible to describe a "typical day" because each day is so unique. Sometimes I'm busy preparing samples for photo shoots and then assisting during the shoots. Other days I'm processing samples and tracking orders. I've even had the opportunity to attend trade shows before the pandemic started. I love how each day is different because I'm never bored!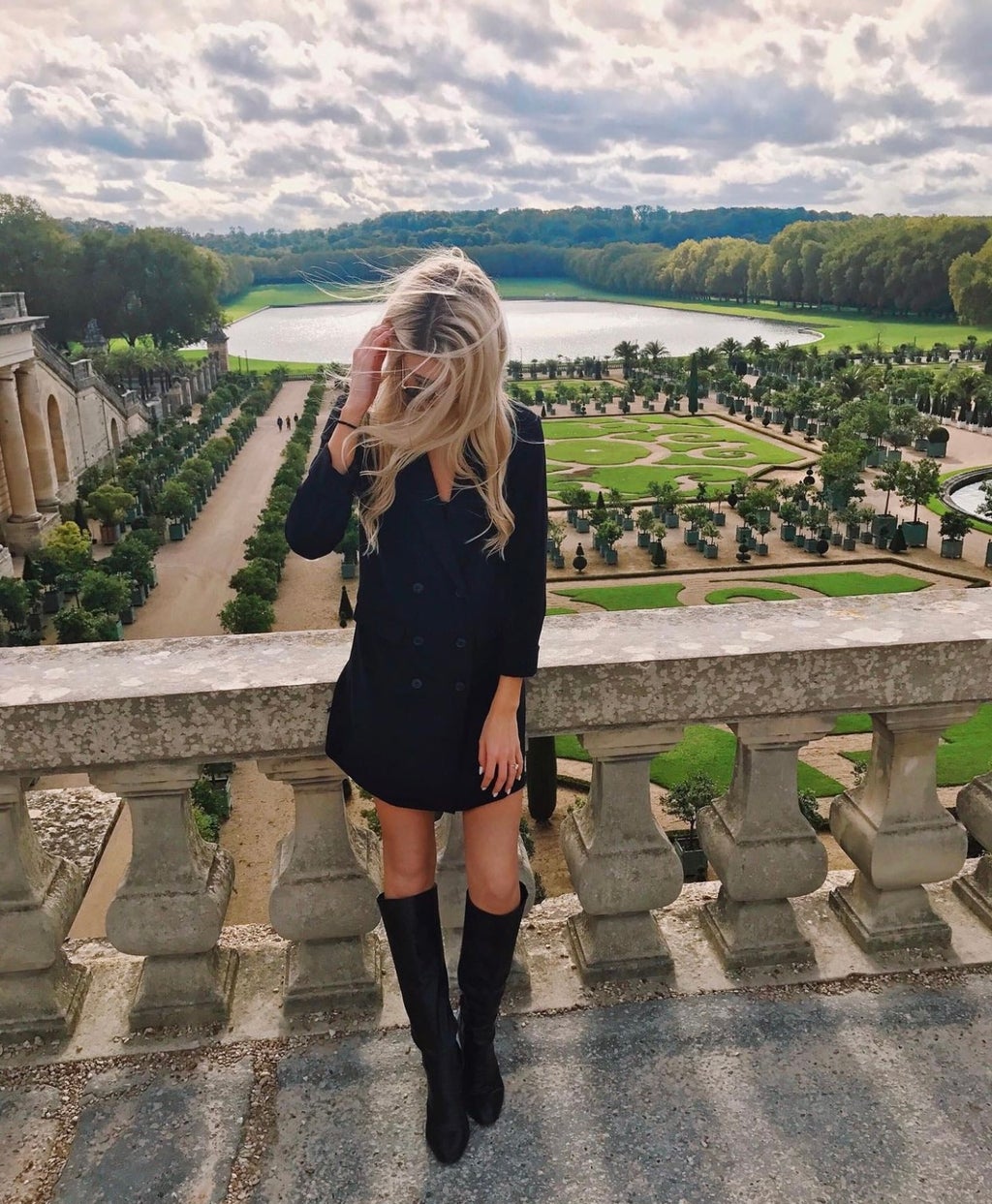 HC: What would you say are the primary responsibilities of an Assistant Buyer?
SE: The job comes with a lot of required skills and responsibilities. I'd say some of the essential duties consist of preparing samples for photoshoots, assisting during photo shoots, conducting market research, tracking orders, attending trade shows and helping the buyers when they're placing orders.
HC: What personality traits do you think are essential for someone to have in this field?
SE: You must be able to problem-solve and be resourceful, especially in the current state of our world, because getting samples from vendors is an extensive process from a remote office. Organizational skills are crucial because samples are being shipped to and from vendors constantly. Timeliness and reliability are another big part of ensuring all photoshoots run smoothly and on schedule. Being polite and kind to vendors goes a long way in this industry; you always want to put your best foot forward.
HC: What's the coolest thing that's happened during your time as an Assistant Buyer?
SE: One of the most rewarding things about my career is seeing the clothing in stores and knowing that I was a part of the process that got them there. I love walking into my company's store in the mall and seeing the pieces I chose hanging on the racks. I've also seen a few celebrities wearing clothing they purchased from the store, which is so cool knowing I assisted in picking it.
HC: Best advice you have for someone who wants to be an Assistant Buyer?
SE: You should stay up to date on the latest trends and do your research. The job isn't always fun photoshoots and glam; you must be prepared to work hard. Being passionate about fashion is how I found myself in this job in the first place, and it's this passion that drives me to work hard every day.
Like I've mentioned, Sarah knows a thing or two about fashion and has found the perfect career to do what she loves every day. If you love fashion, looking into Assistant Buyer jobs might be the ideal way to kickstart your career!
Want to see more HCFSU? Be sure to like us on Facebook and follow us on Instagram, Twitter, TikTok, YouTube and Pinterest!