This past summer my family and I had the opportunity to travel abroad and visit my grandfather who lives in Madrid, Spain. It had been almost two years since we had seen my grandfather due to the ongoing pandemic. Before booking our vacation, my family and I went back and forth about whether this was a good idea. We knew the travel restrictions, especially abroad, were constantly changing; yet we could not pass up on the opportunity to not only visit my grandfather and other family members but also safely visit this beautiful country. By the end of May, the Cabrera family booked their vacation and developed a whole new meaning for the word "flexible."
My family and I were not leaving until the end of July. However, every week we checked CDC guidelines for important updates regarding our vacation abroad. The two months leading up to our vacation were filled with vaccine appointments, visits to the local mall to find our "fits," and family meetings to discuss what our itinerary would look like for both Spain and Portugal. Yes, we also ran the huge risk of flying into Portugal and spending a few days there before visiting my grandfather in Spain.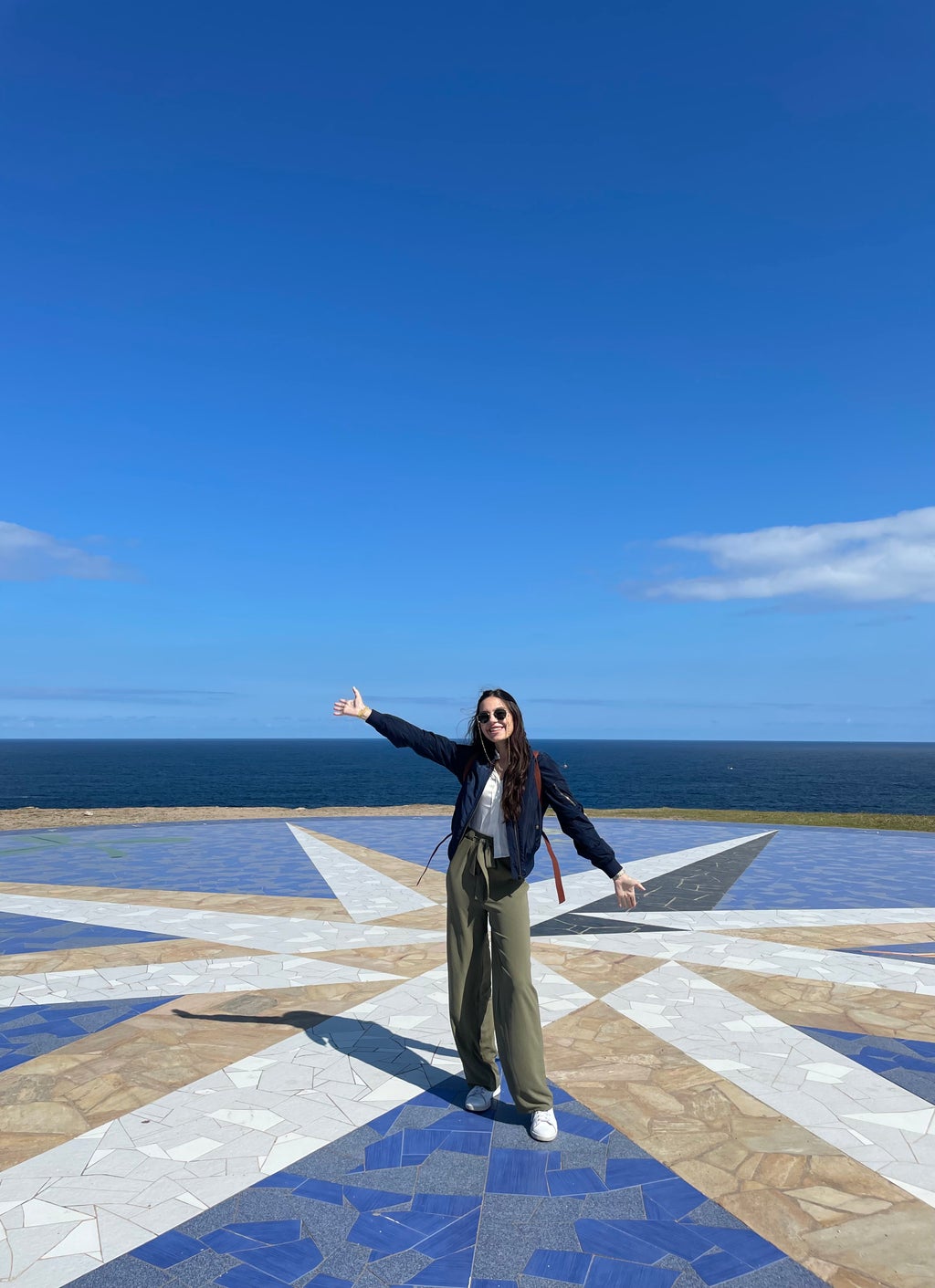 Remember I mentioned "flexible"? Well, a week leading up to our vacation, we had to cancel our first stop to Lisbon, Portugal due to a rise in COVID cases. We knew any slight deviation was possible. Yet, despite this minor detour, we decided that "the Cabrera's will be flexible people." And that was exactly what we did. In the final week leading up to our vacation, we called family members in Spain to discuss our other options. We knew we wanted to visit Portugal, but we could not fly there as we would risk being quarantined. My dad was willing to drive us toward Porto, Portugal, which is located on the west side of the country. Because Spain is such a large country, we made multiple stops along our drive.
Here comes Erika, my traveloholic sister who developed a new itinerary. Her itinerary took us along pretty spots as we drove northwest toward A Coruña, Spain. Once we reached A Coruña, we headed south and eventually reached Porto, Portugal. It was an imperfectly perfect itinerary, and we knew nothing was canceled just yet. It was all about being flexible.
Prior to our arrival, we had to complete a form that secured our entrance into Spain, and we also made sure we had our vaccination cards with us. Once we passed through customs, it felt as if it was smooth sailing. We were ready to see our family, eat Spanish tapas and enjoy the beautiful sights that Spain had to offer.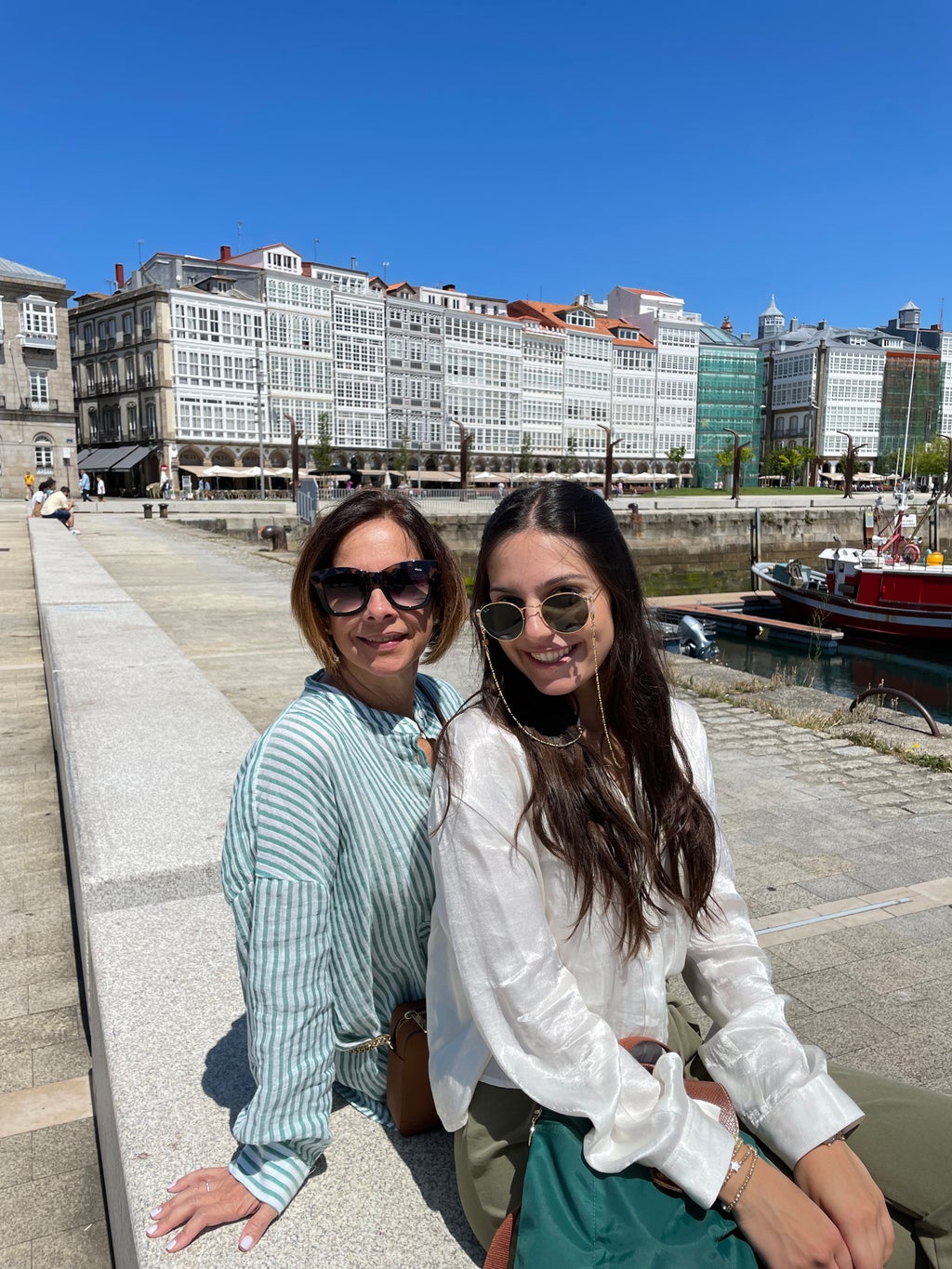 Our road trip began the following day as we headed toward the walled city of Lugo, Spain. For the first few days, we used Lugo as our "hub" which meant we visited other cities during the day yet spent our nights in Lugo. We visited Cathedral Beach and a small town called Ribadeo. These were port cities that had beautiful hydrangeas everywhere we turned. Our final stop before A Coruña was Santiago de Compostela. In the city streets, we saw Spaniards who endured El Camino de Santiago, and their destination was the cathedral in Santiago. It was very impressive to witness.
After visiting Santiago, we arrived in A Coruña, Spain. It was one of my favorite parts of the trip. Between the blue beaches with the arches and the beautiful city, we felt so blessed to be there at that moment. Everything was so far, so good. After A Coruña, we stayed in a town called Guarda, Spain, a small port city that reminded me of A Coruña's charm. We only had one more stop on our European road trip, and it was to Porto. Unfortunately, we were unable to stay overnight due to last-minute COVID test requirements. Despite another minor detour, we drove into Porto for the day and made our way back to Madrid, Spain, where we spent the last three days with my grandfather.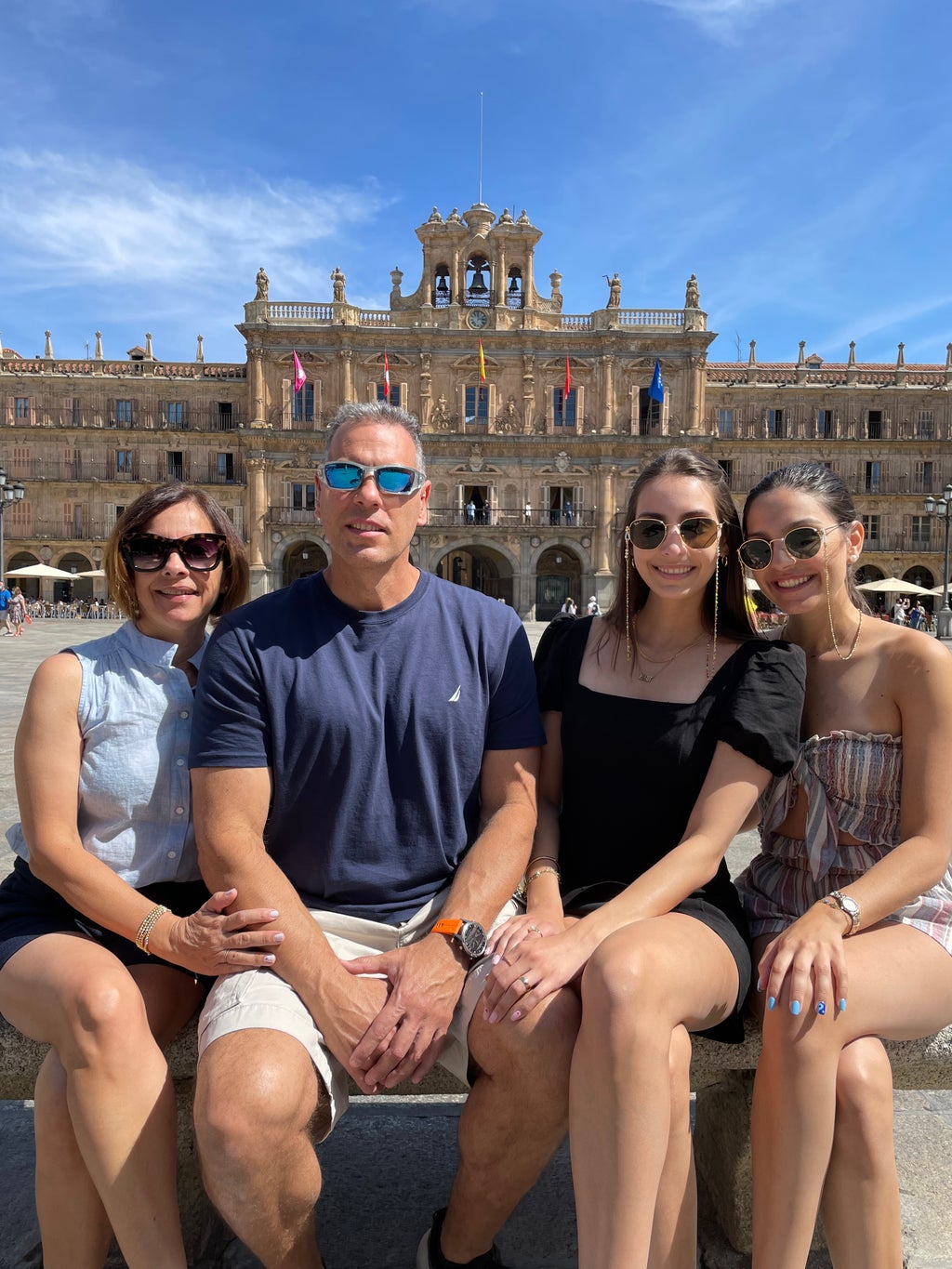 Considering the circumstances in the world, our vacation abroad was more than we could have imagined. Travel restrictions are constantly changing. However, do not feel discouraged about your plans abroad. Keep an open mind and be flexible, just like the Cabrera's!
Want to see more HCFSU? Be sure to like us on Facebook and follow us on Instagram, Twitter, TikTok, YouTube and Pinterest!