As an identical twin, I felt it was my duty growing up to take full advantage of all the things I could get away with from having someone else in my life who looked just like me. We wore matching outfits everywhere we went until middle school, switched classes to do the other's work for them and of course, planned iconic twin Halloween costumes every year.
In our childhood, we did Thing 1 and Thing 2 from The Cat in the Hat, Tweedle-Dee and Tweedle-Dum from Alice in Wonderland and even twin Buzz Lightyears from Toy Story. Unfortunately, I wasn't able to dig up all those old pictures in time for this article. But my sister Tay and I have carried on the twin costume tradition throughout high school and into college. So today, I'm going to rank the top six Halloween costumes we've done together over the last few years.
6. Periwinkle and TinkerBell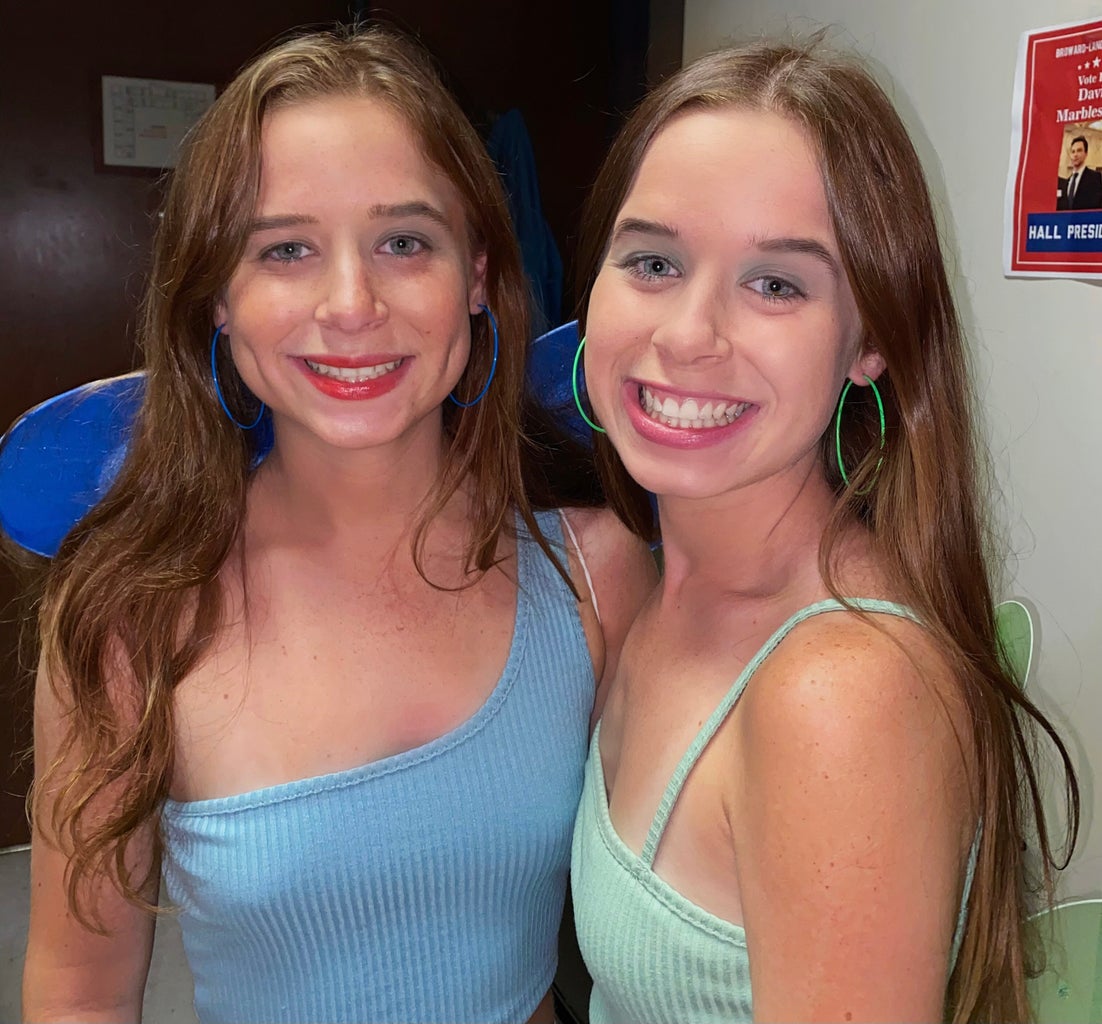 Coming in at No. 6, we've got my sister (right) and I (left) as Periwinkle and Tinker Bell. Tinker Bell has a lot of her own movies but in the 2012 movie, Tinkerbell and The Secret of the Wings, she discovers she has a twin sister named Periwinkle. I did really like this Halloween costume because not many people remember that Tinker Bell has a twin. For this costume, I wore an all blue outfit with matching blue wings for Periwinkle and my sister did the same but with green for Tinker Bell. This was our costume for Halloween last year in 2020 but I ranked it at No. 6 because we've definitely had some more creative costumes in the past.
5. Mary-Kate and Ashley Olsen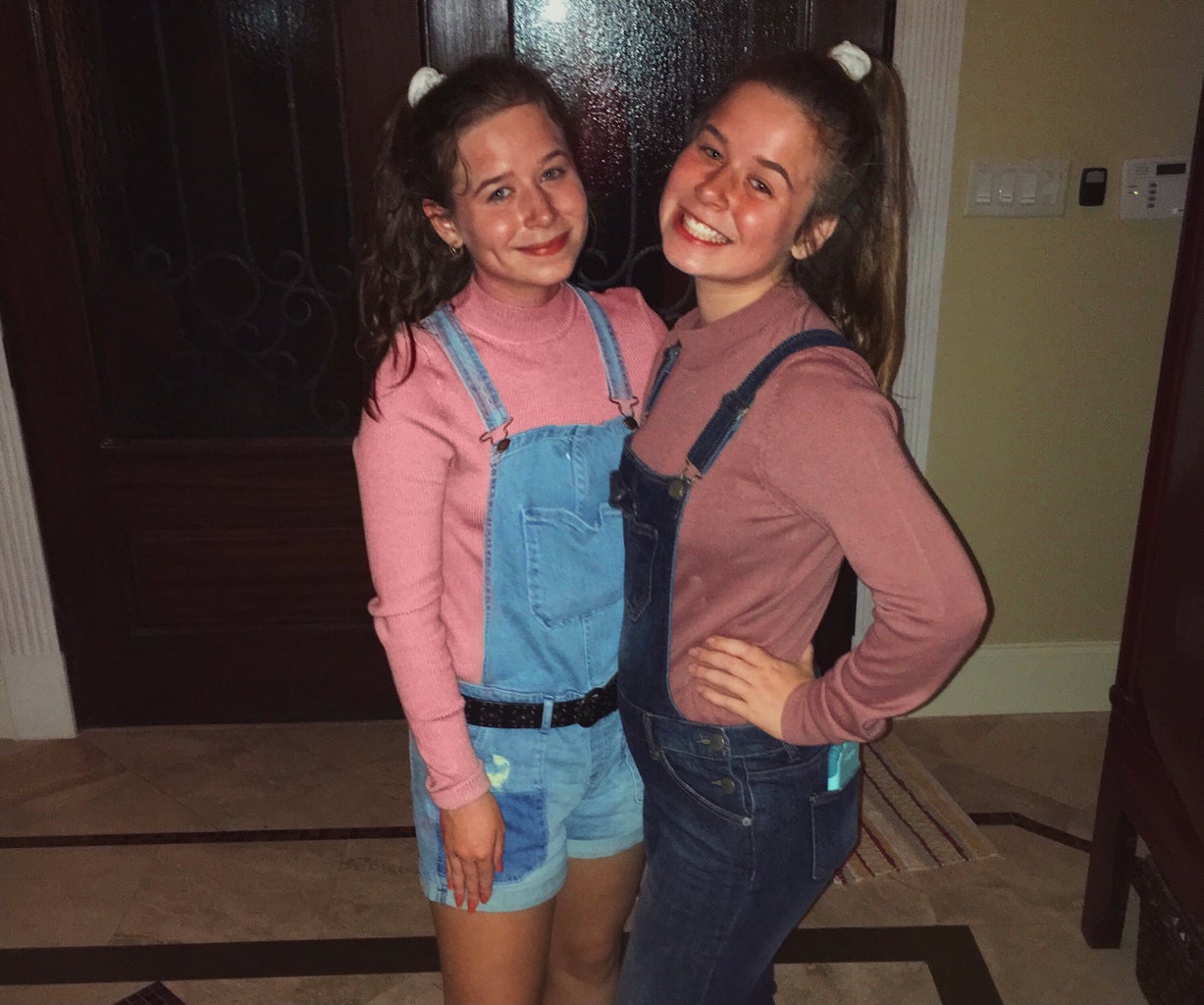 For No. 5, we have us dressed as Mary-Kate and Ashley Olsen, also called the Olsen twins, for Halloween 2018. Growing up, we were always told we looked like the Olsen twins and we loved watching their shows. We even got matching trench coats to wear when we were eight so we could dress like Mary-Kate and Ashley did in their detective show from the 90s, The Adventures of Mary-Kate and Ashley. For this costume, we each just wore all pink with overalls to copy a well-known picture of them when they were younger. Although this was very iconic, it is still a little basic which is why I only ranked it at No. 5.
4. Ferris Bueller and Cameron Frye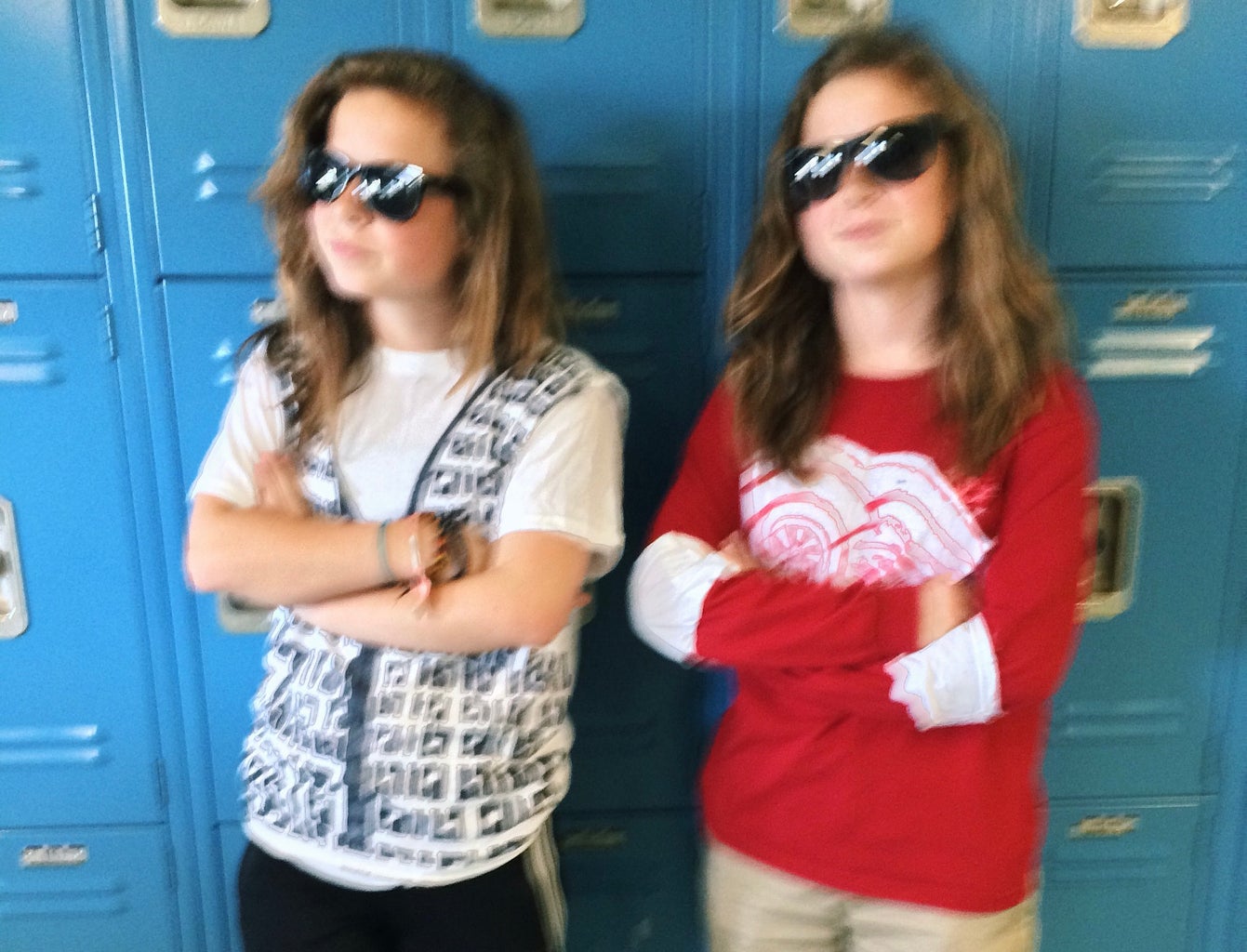 For No. 4 on the list, we have my sister as Ferris Bueller and me as Cameron Frye from the 1986 movie Ferris Bueller's Day Off. This was actually a costume we put together and wore to school when we were in eighth grade which I think is pretty cool. We handmade the costumes ourselves by coloring and cutting a white t-shirt to make the black vest and then cutting and sewing the Detroit Red Wings logo onto the red shirt. Although it was a really good duo costume, I put it at No. 4 because they're not twins and we had always tried to dress up as twins in the past.
3. Dipper and Mable Pines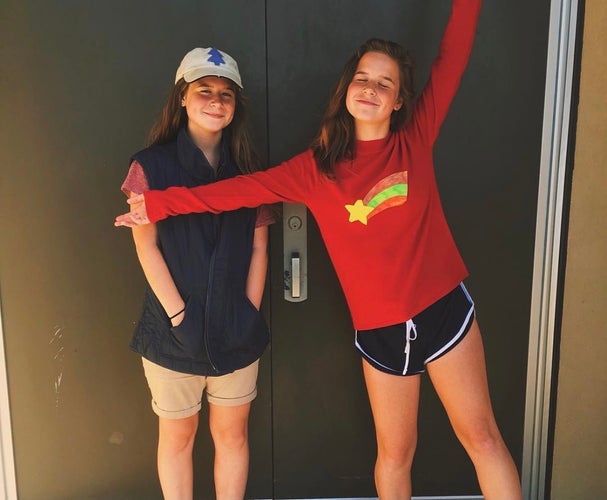 At No. 3, we have me dressed as Dipper Pines and my sister dressed as Mabel Pines from the Disney show Gravity Falls. This was a costume we did our freshman year of high school and I really liked it because they are also unexpected twins to choose from since they are fraternal and not identical. We also handmade these outfits by cutting and sewing the tree on Dipper's hat and the rainbow on Mabel's shirt. Looking back, this is definitely one of my favorite costumes we've done considering the creativity and cuteness of the look.
2. Statue of Liberty and Abe Lincoln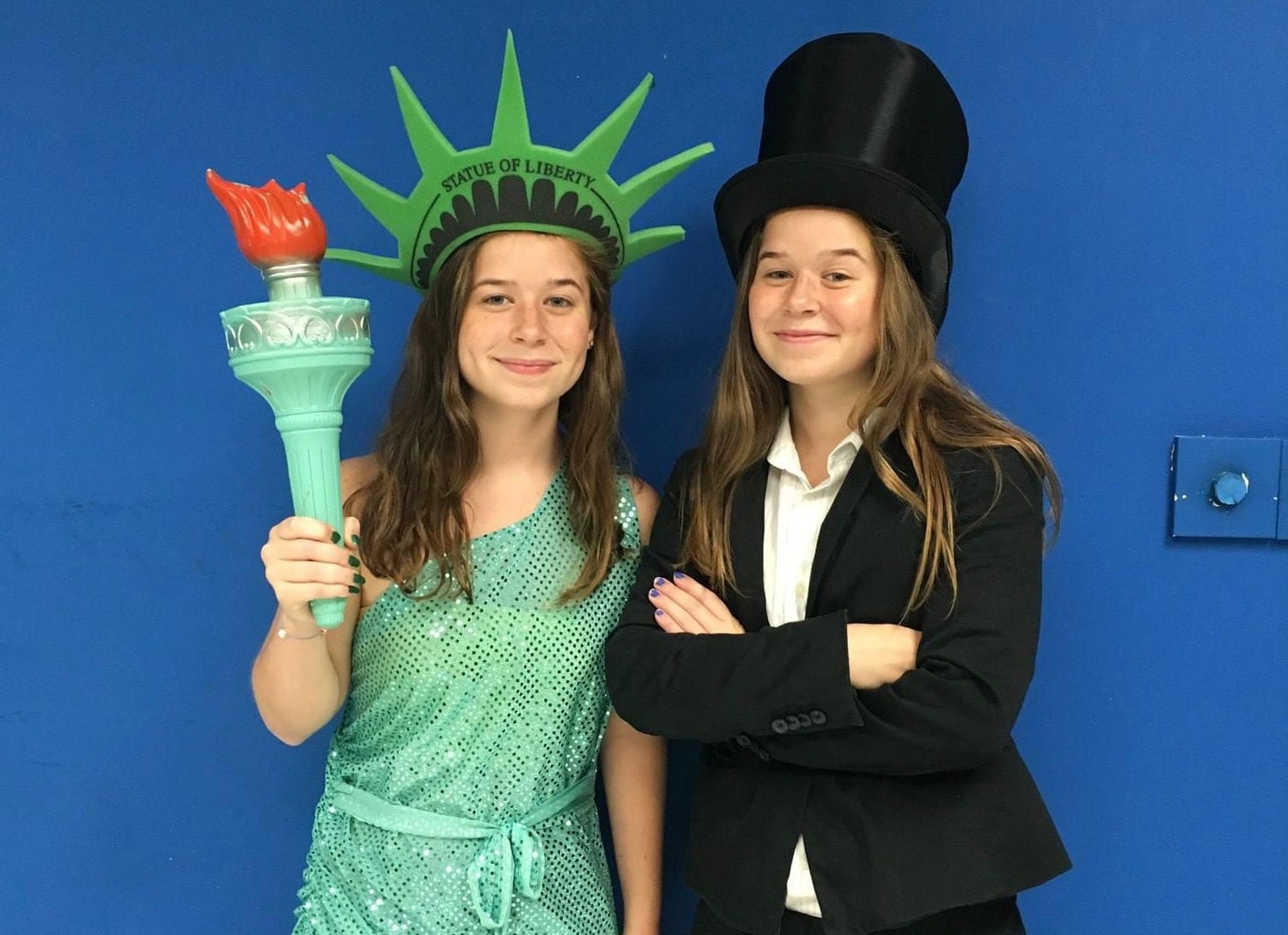 At No. 2, we have the Statue of Liberty (me) and Abraham Lincoln (my sister). Although they're not twins, they are definitely a fun dynamic duo that we decided to dress as our junior year of high school. I had already bought the Statue of Liberty costume from someone who no longer needed it so all we had to do was figure out what my sister should be. We had originally planned for Uncle Sam but Abe Lincoln ended up being an easier outfit to put together. Although this was super fun and creative, I put it at No. 2 because they're not twins and because the Statue of Liberty dress was super itchy.
1. Izzy and Annie woods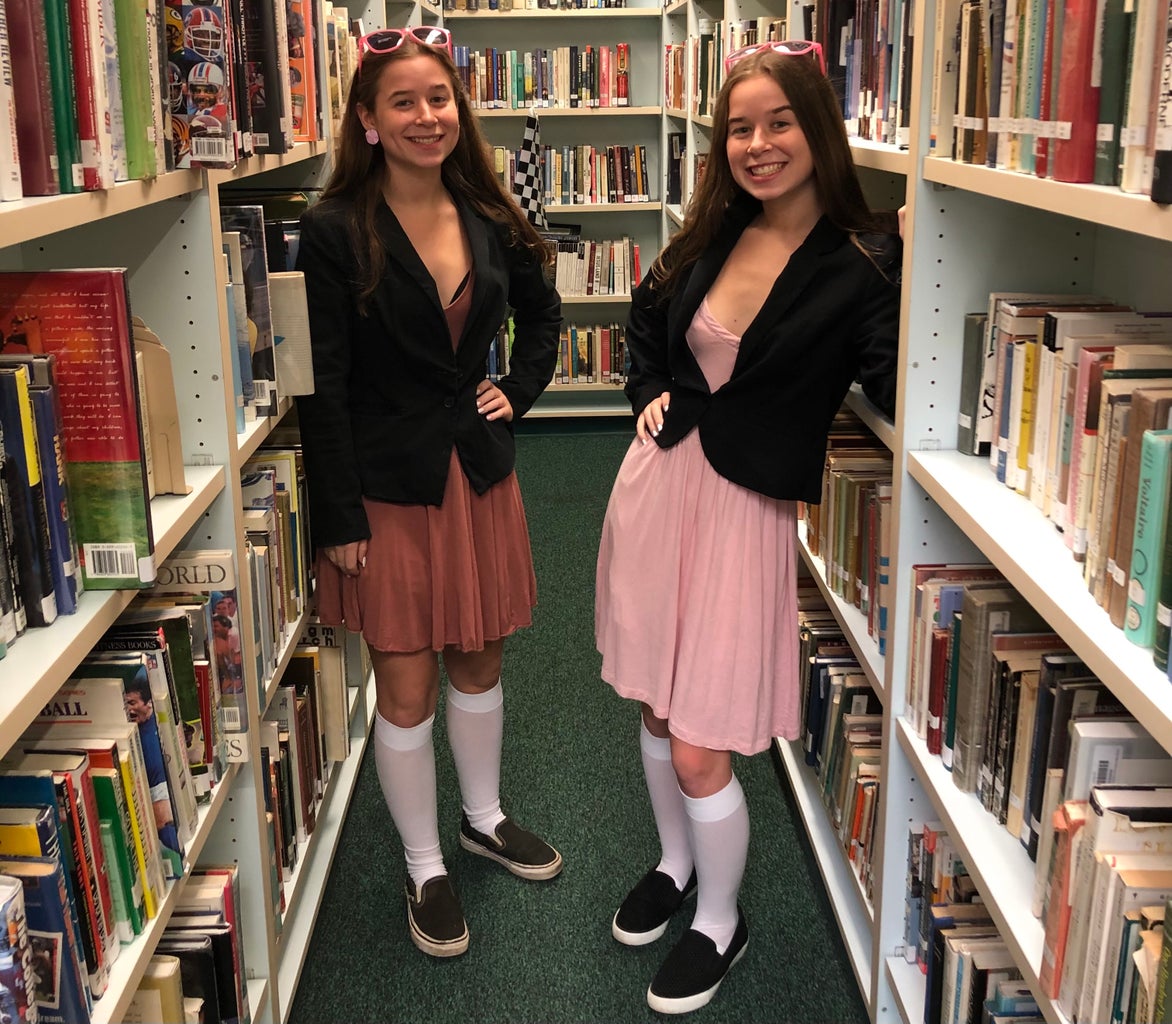 At No. 1 for the top duo Halloween costume I've done with my identical twin, it would have to be us as Izzy and Annie Woods from the 2009 movie Legally Blondes, a spin-off of the movie Legally Blonde about Elle Wood's British twin cousins who come to the U.S. We did this costume for Halloween our senior year of high school and it's my favorite because of how cute and fun I think it is. We love the movie Legally Blonde so getting to dress up as twin versions in the same cinematic universe was very iconic.
Overall, my sister and I have gotten to do a lot of very fun costumes together and made the most out of having an identical twin. Although we went to separate colleges and won't end up spending Halloween together this year, this ranking has been a good reminder of all iconic duos we've been over the years.
Want to see more HCFSU? Be sure to like us on Facebook and follow us on Instagram, Twitter, TikTok, YouTube and Pinterest!