The Perfect Galentine's Playlist
With Galentine's Day this week, I felt it almost my duty to provide everyone with some perfect tunes for all their celebrations. Whether through zoom, social distanced or just with those you live with, these songs are sure to provide nostalgia, girl power vibes and just plain fun.
1. "New Romantics" By Taylor Swift
As a swiftie, I would find it nearly impossible to not include a song from THE Taylor Swift.
This song in particular is a personal favorite of mine (It's one of her best pop songs, argue with the wall). Its themes of just being carefree, loving each other and taking the things life throws at us and turning it into something magical are just everything you need and more. Like the rest of the 1989 album, this song is soaked in 80's synth-pop nostalgia which is just the cherry on top of this fun-filled song.
2. "How To Be A Heartbreaker" By MARINA
If you didn't sing along to this song in the hallways in middle school feeling like the coolest girl in school, then I don't know what to tell you. Marina Dimandis (MARINA) formerly known as Marina and the Diamonds, provided so many classic songs that practically have shaped my music taste from the very beginning. This song in which she provides the rules you must follow to be a "Heartbreaker" feels simply perfect. Singing along to this song with your girl gang is practically unmatched.
3. "New Rules" By Dua Lipa
This is another song I feel defined a portion of my life! In 2017 you could turn on the radio and hear this song multiple times in one hour. Considering how much of an anthem it is I think we're all grateful for it. Lipa provides her tried and true steps in getting over an ex. Whether your single or in a relationship her call to not reach out to people who truly don't care for you rings true.
4. "The Love Club" By Lorde
Yet another nostalgic tune recommended by yours truly. I simply couldn't help myself with this one. If you were on beauty guru youtube in 2013, you'll recognize this song...IYKYK.
Though the themes of this song, in particular, are a bit ambiguous and some could say off the theme, the electropop magic Lorde has created makes this one a must. This song playing while you and your closest gals decorate some sweet treats? Perfection.
5. "Only Angel" By Harry Styles
What is a Galentine's playlist without one Harry Styles song? His entire discography could be included with only a few exceptions but this one once again is a personal favorite. The magical intro and the classic rock feels are just the best. You and your pals can pretend you're the angel he's singing about and feel what is nothing short of pure bliss. 
6. "Diet Mountain Dew" By Lana Del Rey
What can I say? I am a sucker for some classic Lana. Once again, this song was the epitome of middle school. The born to Die era was and simply is the best. This was the peak of her alt-indie magic. Listen to this and wear your heart-shaped sunglasses because you and your besties are gonna take a ride.
7. "The Weekend - Funk Wav Remix" By SZA, Calvin Harris & Funky Wav
In this house, we bow down to the goddess that is SZA. Her entire debut album CTRL is a must but if I were to elaborate on how much I adore that album we would be here for hours. I decided to go with this classic. The original song is great but this remix is just so good. Groovy feelings all Feb.13th with this one.
8. "Run the World (Girls)" By Beyoncé
I mean… You already know. It's Beyoncé, it's an absolute anthem now and always. Need I say more?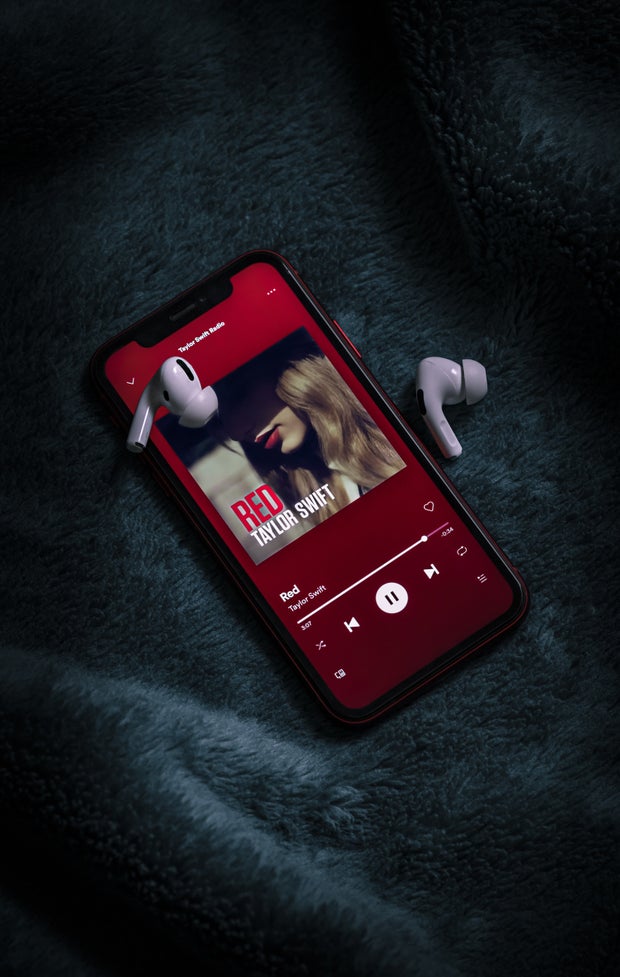 Photo by Omin Armin from Unsplash
9. "Good as Hell" By Lizzo
The QUEEN Lizzo. Everyone and their moms are obsessed with this absolute legend. This song resonates with everyone now more than ever. I think we're all tired of the BS. Let's all hope that we can all follow this song call to dust it all off and feel "Good as Hell" for the rest of 2021 and beyond.
10. "Little of Your Love" By HAIM
The Haim sisters sure do know how to make a song that will have dancing around wherever you are and this song is no exception. Whether you want to join the sisters in their classic in sync line dancing or just do whatever your heart desires alongside your closest gals, this song will be sure to provide the vibe.
Take these tunes and create the perfect playlist to serve as your soundtrack this Galentine's day.  You can find all these songs in order and some of my other favorites here. All the love.
Want to see more HCFSU? Be sure to like us on Facebook and follow us on Instagram, Twitter, TikTok, Youtube and Pinterest!