The Oscars With No Movies: How COVID-19 Will Impact the 2021 Award Show Season
The COVID-19 pandemic has caused everyone to give up things which they hold close to their heart. Whether that be concerts, seeing their families, going to the park, or even going to school, everybody has given up something at one point or another during the last few months. While we hope for this to be over soon, there is no telling how long the outbreak will last, and how long it will keep everybody from going about their normal activities. One thing that continues to be majorly impacted is the movie industry. For Hollywood, the coronavirus has made it very hard for this industry to thrive. In America, movie theaters started closing around March, forcing the new Hollywood blockbusters to reschedule their original premiere dates. The first film that made this tough decision was the sequel to A Quiet Place, starring John Krasinski and Emily Blunt. Soon after this movie made their decision, it seemed as if every movie was pushing their dates back. With production coming to a halt for movies and TV shows all around the world, what exactly does this mean for the 2021 award show season?
The beloved season kicks off every September with the Emmys, the show which highlights specifically TV shows from the past year. The eligibility period for this show is between June 1 and May 31 of any given year. This means that in order for a show to be considered for a nomination, at least one episode must be aired within that time frame. Although COVID-19 may impact how the show is held this year (meaning virtually vs. in-person), lucky for them, we are nearing the end of the eligibility period. All "For Your Consideration" events have been suspended for this Emmys season. This means most shows have already premiered and will remain eligible for nomination. The award shows geared towards movies, however, are where the problem begins. For the Oscars, Golden Globes, SAG Awards and all other major award shows, films must be shown in a Los Angeles movie theater for at least seven days in order to be eligible. Of course, all movie theaters have closed, leaving only two months' worth of movies technically eligible for this year's award season. The Hollywood Foreign Press Association, who runs the Golden Globe Awards, have already stated they will be loosening the rules for this year. Now, any film which was originally set to have a premiere date before Dec. 31, 2020, will now be eligible. It is expected that many award shows will follow the Golden Globes' lead in this change.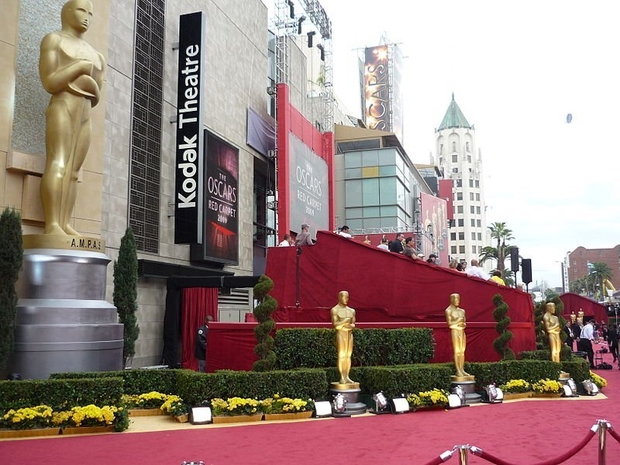 Although we are unsure at this time of the extent to which the 2021 award show season will be impacted, there will be inevitable changes to how things have been done in the past. While we remain hopeful that the virus will be controlled and this will all pass soon, there is no way of knowing how long this will really last and how many more beloved events this will impact.
Want to see more HCFSU? Be sure to like us on Facebook and follow us on Instagram, Twitter and Pinterest!