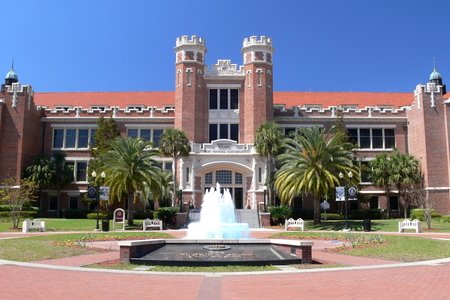 An Open Letter to my Life: Freshman Year of College
Hey y'all! 
I never thought that I would be a student at Florida State University, writing for a national publication and living on my own. Looking back at my freshman year, I wouldn't have seen it, dreamt it or done it any other way. Well, minus the whole global pandemic shenanigan. 
Looking back to where I was a year ago today, I am extremely thankful for all the ~character development~ and growth that I experienced that allowed me to get to where I am now, both physically and mentally. Now, was a lot of it due to impulsively chopping my hair off right after my senior prom and ~officially~ transforming into my alter ego? Yes. KIDDING! But I do feel like I've had a lot of progress since graduating high school, and there are certain elements that contributed to my first year in college that molded me into the person that I am now. I'm still a work in progress, but I do have a whole lot of people and experiences to thank. So, without further ado, let's get started! 
My family 
First and foremost, I would like to thank my family for helping me and guiding me to reach this point. If it weren't for all the sacrifices and moral support that my parents have shown for me, I wouldn't even be in the position I am now. Knowing that I am allowing all my parent's efforts to pay off is such an incredible feeling. I would also like to thank my biological sister, Tala, for constantly being my rock in Tallahassee and being there for me unconditionally, and my sister-by-choice, Janelle, for showing me the ropes and being my best friend through it all. Extremely special shout out to my little brother, Issam, and his frequent facetime calls where we spew pure gibberish at each other for hours straight but that still manages to make us laugh and get as unhinged as possible. Last but not least, all the love for our family group chats where my relatives never cease to support me and be there for me like an air-tight support system. Couldn't have done it without them <3 
My friends 
The term logical family entails the people that you choose to closely associate with and consider your non-blood family, and I couldn't be more thankful for the people that I have surrounded myself with and call my logical family. Whether it's nights of endless laughter, messy nights out on the ~town~, game nights, study sessions, food runs, outdoor excursions or just simply venting to one another and hearing each other out, I'm thankful for every single memory I have made with my friends and so thankful to have found people that understand me on a deeper level and support me and are there for me as I am for them. 
Serenity Coffee and Kava bar at Railroad Square 
Very warm shout out to this absolute gem <3 I've never found it easier to spend hours at a place, working away and getting completely in my element. Serenity has seen me at my best and at my worst, and I'm very thankful to the incredible staff (who constantly play Lorde) and the intellectual conversations they engage me with while I'm there. Whether I'm there to study, hang out or simply need a coffee after getting out of work at the All Saints Cinema, Serenity is my absolute favorite place to be.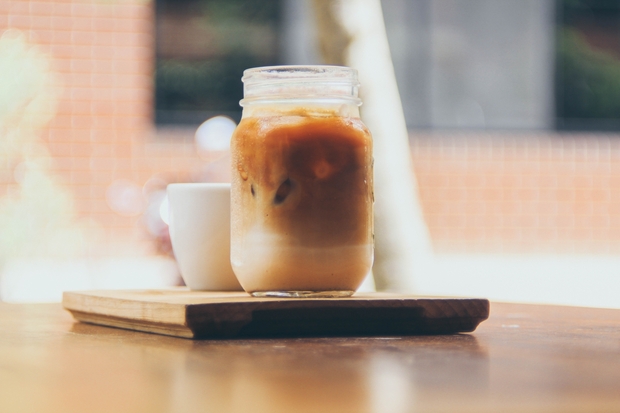 Florida State's gorgeous campus 
Beyond thankful for our campus that is constantly serving ~views~ that always seem to put me in a better mood. Taking walks from class to class and exploring every inch of this campus has been an absolute pleasure, and I can't wait to spend the next three years getting to know it even more. I'm so thankful for every nook and cranny and all the memories I've made on campus. It's seen me at my best, but definitely seen me at my worst. Ms. Killings can attest to that, finals week fall 2019, crying at Strozier at 5 am. Fun times.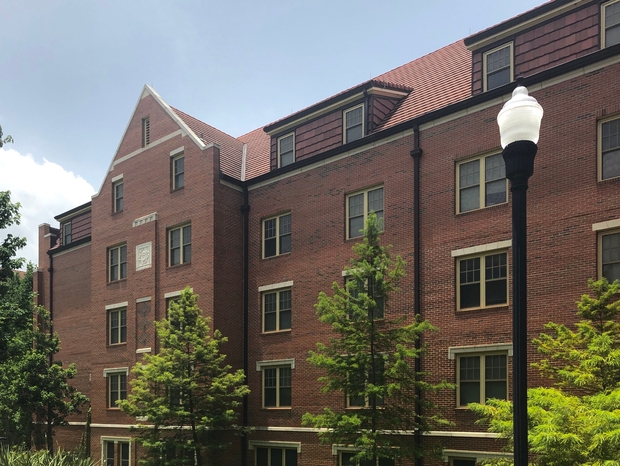 Her Campus, FSU Homecoming, Clutch Magazine and Arab Student Union
I've met some of the greatest individuals while having the wonderful opportunity of being involved in these esteemed organizations. Being able to give back to the community with ASU and Homecoming council while simultaneously honing on my skills and nourishing my creative side with Clutch and Her Campus has left me feeling very busy but very accomplished at the same time. I feel very grateful to be exposed to so many different skill sets and groups of people, and I cannot wait to see what the future holds with these involvements. 
Film Club 
Ah, film club. The most bittersweet memory. Film Club was the first extracurricular I got involved in, and it was the vessel that allowed me to meet some of my greatest friends (Kaya, Omar and Andres, I'm looking at you). Film Club is very special to me because it is the club that I do because I want to. Getting to hang out with such a happy and creative bunch every Wednesday at 6 pm is something I look forward to every week. 
Mamma Mia (2008) and Mamma Mia: Here we go Again (2018) 
While I am thankful for many movies and a whole bunch of different artists (like obviously Lorde and Paramore because hello? Ms. Hayley Williams MOLDED my personality), there's something about the Mamma Mias and the serotonin rush they give me that is unexplainable. Whenever I'm feeling down or mopey, I simply turn on some ABBA or play the movie and ~instantly~ feel better. It's mostly due to the fact that my father is the biggest ABBA fanatic and watching those movies and listening to ABBA reminds me of him and that instantly makes me feel better. Real talk though, nothing makes me cry faster than Super Trouper. It's tough out here. 
Apartment 734 C and all of its string lights 
Y'all, not sure if it is dusty in my room or if I'm a big baby and getting really emotional while writing this. Regardless, my final shout out will be to our beautiful, dysfunctional, homey and cozy apartment and every single inch of string light in it. Trust me, there's a lot. This apartment has been the safe haven that I needed coming into college, and I'm so thankful to be sharing it with incredible roommates (who understand my string light addiction) and creating the endless amounts of memories. Whether it was our adorable 2019 Friendsgiving, my 19th birthday rager, one of our elaborate game nights or one of the countless times we all just hung out and ~vibed~ in 734 with one of my many alternative playlists playing in the background, I have to say that I am incredibly thankful for it all. Would not have changed a thing. Well, maybe the water pressure, BUT other than that; nothing ;) 
And with that, my spring semester and hence; my freshman year at FSU has come to a close. Did I cry? Yes! A lot, for that matter. But, did I laugh my head off with some of the greatest people and got to know myself and truly understand who I am, all while progressing and reaching new heights that I never thought I would? Absolutely. And for that, I am very grateful. 
Well, bye now :'( Until next semester, folks! 
All the love, 
Bana Habash 
Want to see more HCFSU? Be sure to like us on Facebook and follow us on Instagram, Twitter, and Pinterest!