NFL Players and Staff Test Positive for COVID-19
Without the same bubble that the NBA is using, the NFL was bound to start seeing cases of the novel coronavirus pop up. Just three weeks into the season, the Tennessee Titans reported about five cases between coaching staff and players, and the Minnesota Vikings began to report cases as well. This caused the teams to shut down in-person activities, face-to-face meetings and more.
As a result, the Steelers-Titans week four game is to be rescheduled for week seven. The Vikings-Texans game proceeded as scheduled Sunday of week three, as they have reached Friday without a single positive case. Since Friday, more and more players on the Titans have tested positive, giving them a total of 19 cases between both players and personnel.
Typically during the season, each team is allowed to have a certain amount of their players to be put on their injured reserve list (IR). Knowing that COVID-19 would have an effect on these lists, the NFL offered teams a reserve/COVID-19 list. That being said, the players who test positive are now on the reserve/COVID-19 list. They will remain in quarantine until 10 days have passed since the first COVID-19 symptoms appeared or at least 72 hours have passed since symptoms last occurred. The return must be approved by the team's physician after consulting with ICS and NFL's chief medical officer, as well as local regulations and requirements are satisfied. 
Reacting to these positive tests, the NFL has agreed to change their terms for testing and transition to testing on non-game days, including during bye weeks, which are weeks when a team does not play in a game. With these changes, players and staff must remain in their team's city until their next game.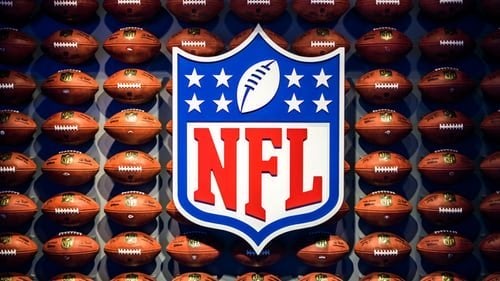 Unsplash
This combined with the extensive list of injuries that occurred throughout the games during week two and three is hard on the teams, the players and fantasy football players. Over 60 players opted-out of the season because of the coronavirus, and now over 80 players have been reviewed for countless injuries, leaving them questionable, doubtful or out until further notice. 
In week 4, we have seen more injuries occur. Running back seems to be a dangerous position to play, as Nick Chubb and Austin Ekeler join the bench, leaving the list of injuries higher than before. 
Overall, fans are hopeful and optimistic that those with injuries, and especially those with COVID, are able to heal and regain strength to get back to where they were before without any complications.  
Buccaneers at Bears, Thursday at 8:20 p.m.
Rams at Washington Football Team, Sunday at 1 p.m.
Bills at Titans, Sunday at 1 p.m.
Eagles at Steelers, Sunday at 1 p.m.
Cardinals at Jets, Sunday at 1 p.m.
Raiders at Chiefs, Sunday at 1 p.m.
Jaguars at Texans, Sunday at 1 p.m.
Bengals at Ravens, Sunday at 1 p.m.
Panthers at Falcons, Sunday at 1 p.m.
Dolphins at 49ers, Sunday at 4:05 p.m. 
Giants at Cowboys, Sunday at 4:25 p.m.
Colts at Browns, Sunday at 4:25 p.m. 
Broncos at Patriots, Sunday at 4:25 p.m.
Vikings at Seahawks, Sunday at 8:20 p.m.
Chargers at Saints, Monday at 8:15 p.m.
Want to see more HCFSU? Be sure to like us on Facebook and follow us on Instagram, Twitter, TikTok and Pinterest!