Thousands crowded the streets of Florida on Saturday, Oct. 2 to protest the "Florida Heartbeat Act," which mimics the Texas Abortion Law that was passed earlier this year. The 40-page proposal, filed Sep. 29, prevents physicians from performing an abortion if they are able to detect a heartbeat. The bill bans abortions as early as six weeks, before many even know they're pregnant, and gives the public the power to sue anyone who helps perform an abortion and fines physicians up to $10,000 for each abortion they carry out. 
While the bill garnered an overwhelming amount of support from the Republican legislatures, the Democratic Party stated that the bill was a direct attack on women's rights. Commissioner Nikki Fried, currently running for governor, told Bobeth Yates with CBS Miami that the bill "[is an] absolute hypocrisy. The Republican Party right now, especially the radical right, are going around and made a culture war and have politicized wearing masks, saying it's all about freedom of choice and giving freedom of choice to parents on whether or not to have a mask for their kids going to school, but yet when it comes to the most precious decisions between a woman and a doctor, it's no longer about choice and freedom." Furious with the proposal, legislatures took to social media platforms to express their opinion on the Texas copycat law, which created an uproar among the public. Women marched on the streets of Miami, Orlando and Fort Lauderdale to express their utter disdain on the direct infringement of basic human rights.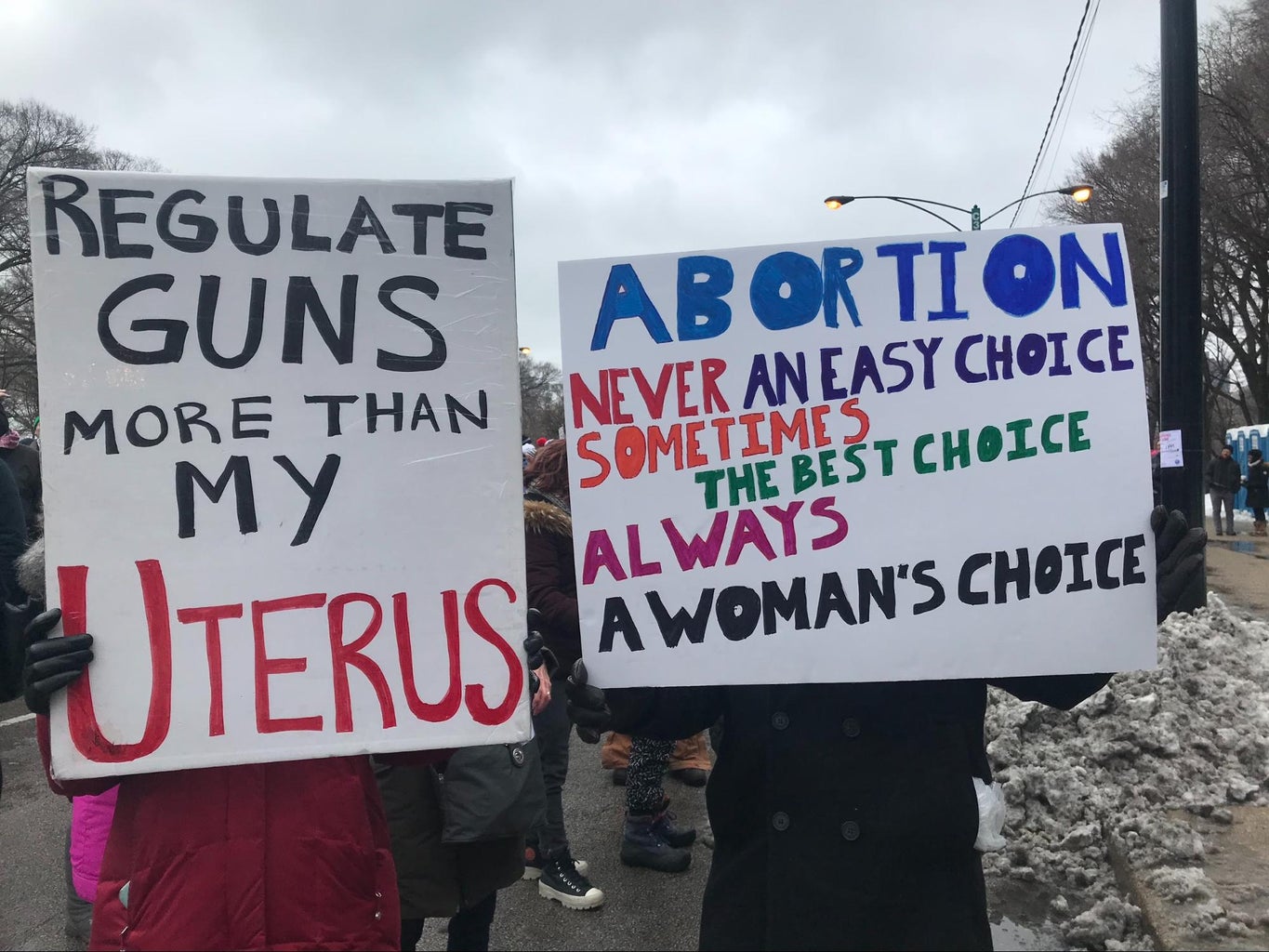 In Miami and Fort Lauderdale, women flooded the streets chanting, "When they say no choice, we say pro-choice."
In Orlando, thousands of women shut down the streets holding signs that read, "The hardest decision women can make isn't yours," and, "Why aren't pro-lifers adopting and saving [children in foster care]? Talk is cheap!" Margret Mlachak, who attended the rally with her husband, told the Orlando Sentinel, "This movement for the rights of women and rights of others [to have an abortion] to still strong, and we have to come out and speak up." Many expressed that they feel it is their responsibility to speak up and protest the misuse of power within the government that adversely affects women.
Fort Pierce resident Emily Fingerhut told the Palm Beach Post,"[I am] extremely sad that in 2021, women still do not have basic human rights." Fingerhut continued, stating, "if people were truly pro-life, they would support free health care and free contraception and allow us to our own bodies."
Men also joined the fight and took to the streets to protest hand-in-hand with the other women in attendance. Michael Mlachak, the husband of the aforementioned Margret Mlachak, expressed, "I still have a dog in this fight, I can still make a difference for my one grandson and two yet-to-be born grandchildren." He continued by telling the Orlando Sentinel, "[Men] need to know it's important for them to come out to hear the personal experiences and see how important women's reproductive rights are."
While the bill has not yet been passed, thousands will continue to rally, adamantly protest and fight for a women's right to choose what she wants to do with her body.
Want to see more HCFSU? Be sure to like us on Facebook and follow us on Instagram, Twitter, TikTok, YouTube and Pinterest!