Netflix Originals Coming Out This October
Netflix subscribers have much to look forward to this month. From romantic comedies to coming-of-age dramas and, of course, horror titles, October is looking like a great month to subscribe to Netflix (if you have not already). Here are just a few Netflix originals that will be released this October:
1. Unsolved Mysteries (Volume 2)
Netflix's reboot of the classic Unsolved Mysteries had a successful start when its first volume released in early 2020. Now, it will be returning on Oct. 19 with even more tragic stories that never got answers. It has been confirmed that it will have the same format as the first six episodes and that some of the upcoming episodes were filmed internationally. According to co-creator Terry Dunn Meurer's interview with the New York Post, "Netflix is the perfect place—we can produce international stories and can also reach out to a worldwide audience to try and solve mysteries in different countries." The goal is ultimately to reach a wider audience to crack open most of these cases. Meurer told USA Today that 20 credible leads were passed off to law enforcement agencies one day after the recent series premiered.
2. Emily in Paris (Season 1)
Lily Collins stars in her second Netflix Original, taking on the lead role of Emily in Paris. Many speculate this could be Netflix's next smash-hit comedy series. The show surrounds Emily, a young, American girl from the Midwest who moves to Paris for an exciting new job. Once she arrives, it is crystal clear that this midwestern gal needs a survival guide on Parisian life. Collins expressed how much she hopes for season two and how well she related to her character. She told Entertainment News, "I learned so much playing Emily. She brought so much love and light and optimism into my life by getting to play her. The experience of shooting it was so memorable in Paris and all of the friendships and long-lasting relationships that I solidified and made there." Emily in Paris premieres on Oct. 2 and to get all the Paris feels, you can watch the trailer here.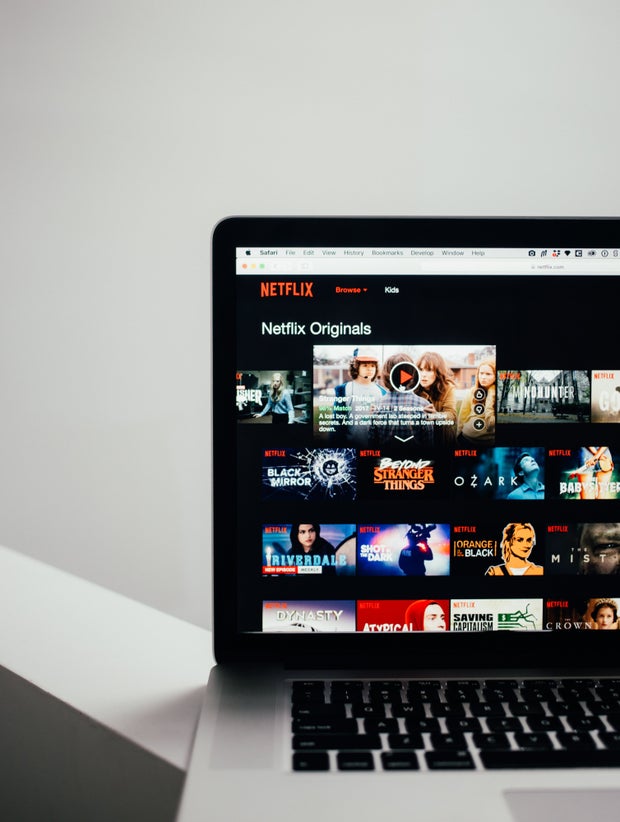 Charles DeLuvio; Unsplash
3. Rebecca
Based on the gothic novel by English author Dame Daphne du Maureir, Ben Wheatley directs this mystery romance featuring the talents of Lily James, Keeley Hawes, Armie Hammer and Sam Riley. The film follows a newlywed who returns to her husband's estate but finds herself in the shadow of his ex-wife. Critics have given the impression this Netflix original will just be a re-do of previous adaptions of the novel, but Wheatly says otherwise. Wheatley told Empire in a recent interview, "I wanted to make something that had more love in it. It's part of trying to investigate other parts of being human. Rebecca has dark elements, and it has a psychological, haunting story within it, but it's also about these two people in love." You won't want to miss Rebecca once it hits Netflix on Oct. 21.
4. The Haunting of Bly Manor (Season 1)
Mike Flanagan's horror anthology returns just in time for spooky season. The Haunting of Bly Manor adapts Henry James' classic novella The Turn of the Screw and several other horror stories by the author, most of which have never transitioned to the screen before. The novella follows the story of a tutor who is looking after two children, Flora and Miles, at a stately mansion called Bly Manor. Before long, she starts to see strangers around the property and the grounds, and many can guess what happens next. Flannagan gave Vanity Fair a little insight into what is in store for viewers this season. Flannagan said, "It certainly provides a new way to tell a love story, and there are three of them really that beat at the heart of this season. They all have a very dark edge to them. And by the end, it's really hard to differentiate tragedy with romance." The Haunting of Bly Manor releases on Netflix on Oct. 9 and you can watch the trailer here.
Some more titles coming to Netflix this October are The 40-Year-Old-Version, Deaf U, Grand Army and The Trial of The Chicago. Happy binging!
Want to see more HCFSU? Be sure to like us on Facebook and follow us on Instagram, Twitter, TikTok and Pinterest!