A couple of years ago I had acrylic nails done for the first time, and I fell in love. Ever since then, I have desperately tried to find a nail salon in Tallahassee that does as good a job with my nails as my favorite salon does down at home in South Florida. I tried multiple salons near campus and while they did an okay job, they certainly didn't wow me. Lately, my nails looked sad and naked when I looked down at my hands. I tried covering up my damaged nail beds with glitter polish to ease the pain. Finally, I saw my friend posted a picture of her beautiful acrylic nails on her Instagram story. Obviously, I had to DM her and ask her where in the world she got such great nail work done. She happily replied "Nasty Nailz!" And the rest is history.
After scheduling an appointment and arriving at Ti-Easha Alexander's, the owner of Nasty Nailz, house, I was so impressed by her work ethic and her talent. Never before have I received such personalized and detailed care involving my nails! I started to think my days at normal salons were over. Fast forward to now, I've sat down with Ti-Easha with my new set of claws, eager to share herself and her business with you all.
Her Campus (HC): Hi! What is your name, your age and your major?
Ti-Easha Alexander (TA): Greetings! My name is Ti-Easha Alexander, and I am 21. I attend Florida Agricultural and Mechanical University, and I am a Psychology major with a minor in Chemistry.
HC: When did you start doing nails and/or when did you start your business?
TA: I started doing my own nails in middle school. I started doing nails for others three years ago.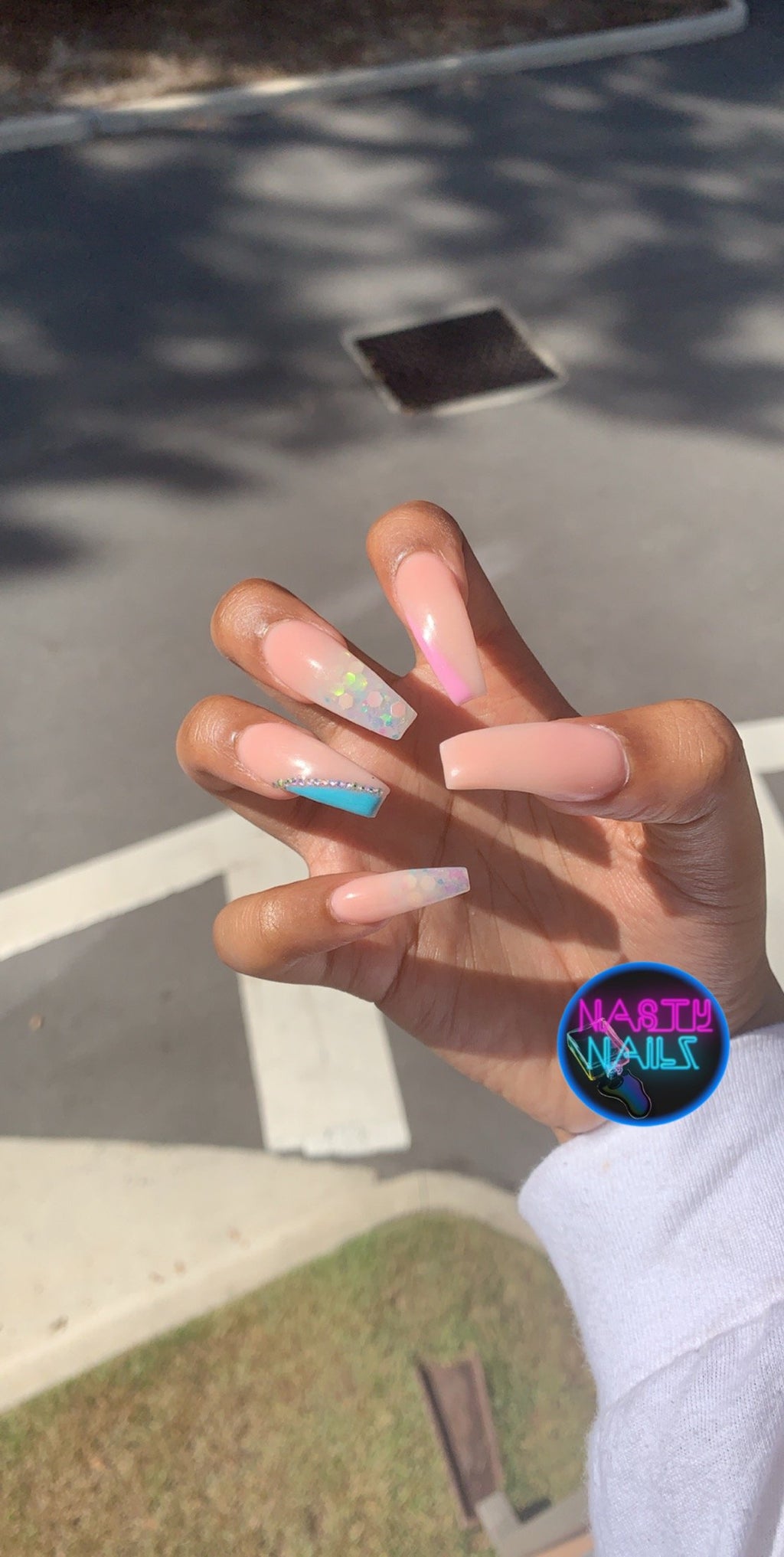 HC: Where do you see Nasty Nailz in the future?
TA: I see Nasty Nailz with multiple locations and as a school for young girls. I want to be able to educate young girls on starting their own business and being their own boss.
HC: What has been the most rewarding thing about Nasty Nailz, to you?
TA: The most rewarding thing is always the final product! ;)
HC: What kind of services do you offer?
TA: Nasty Nailz offers acrylic enhancements and, also, one-on-one sessions to teach others interested in getting started in the nail industry.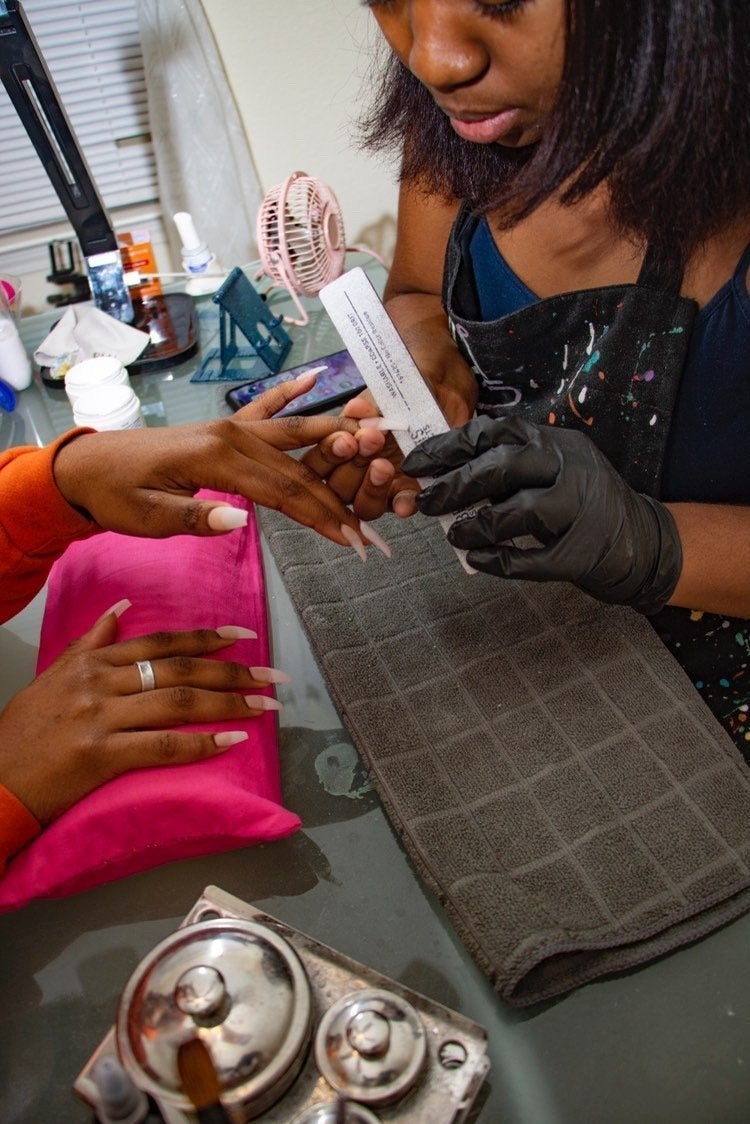 HC: How did you learn to do nails?
TA: I learned to do nails by asking questions in the shops that I went to and also through YouTube videos.
HC: That's so impressive! What advice would you give to others wanting to start their own business?
TA: Stay consistent, expect nothing, appreciate everything.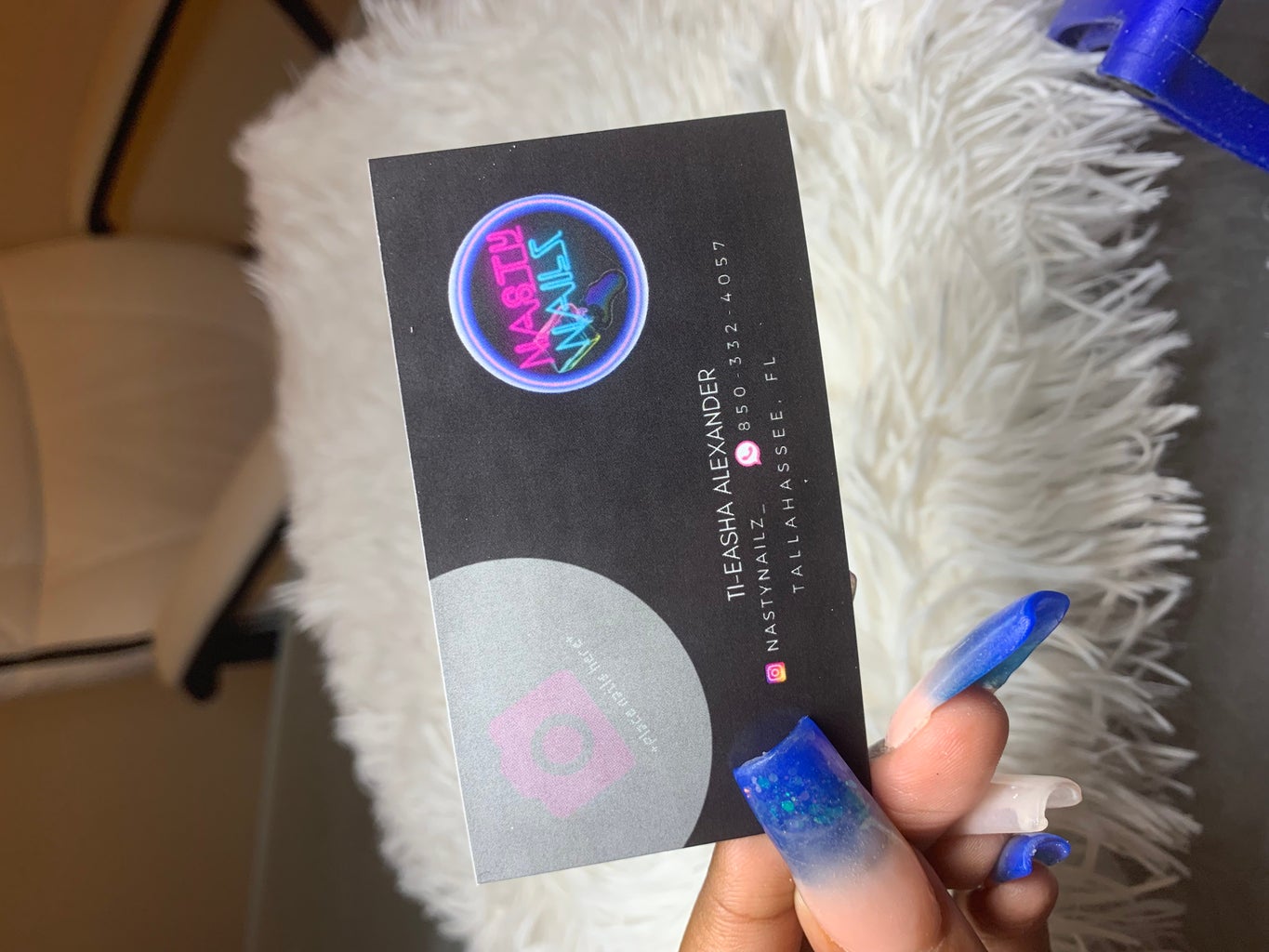 HC: Now for some ~fun questions~
TA: I'm ready!
HC: What's the craziest design you've ever done/been asked to do? 
TA: The craziest nail design I ever did was draw a bee across two nails!
HC: If you were a nail shape what would you be?
TA: I would be stiletto sharp and pointy, precise and clean cut.
Interested in getting your nails done? Follow @NastyNailz on Instagram!
Want to see more HCFSU? Be sure to like us on Facebook and follow us on Instagram, Twitter and Pinterest!