My Quarantine Dress-Up Week
Due to current events, everyone's going a little stir-crazy. While many people who now have extra time on their hands seem to be using it for self-improvement, trying new hobbies and working out, I've been snacking in pajamas all day and procrastinating homework (maybe not too far off from a normal day for me.) When I saw on Instagram that actress Joey King and her family have planned out a month's worth of themed dress-up days for their time in quarantine, I felt inspired. They're calling it #DressToImpressNoOne and challenging others to join them. So, naturally, I had to try it myself. Once I talked my girlfriend into it, we got creative and planned out our outfits. I present to you, my Quarantine Theme Week:
Day 1: Floral Friday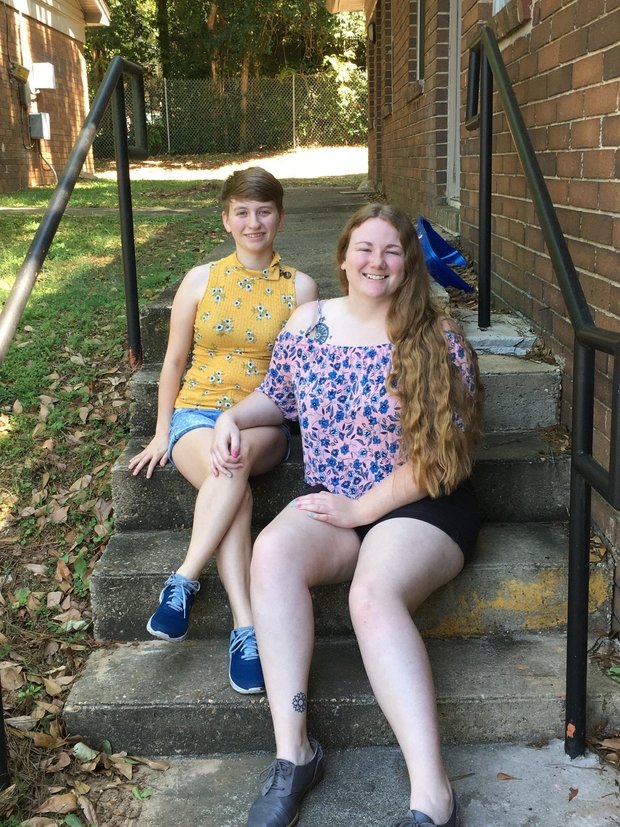 Devon Ledbetter
I started my day off by baking muffins and listening to Dua Lipa's new album, Future Nostalgia. At 12:30pm. Time's no longer real, people! After we finished eating and cleaning up, we switched into our floral gear. We kept it simple today, just to get used to no longer being in pajamas. It was an easy transition, and we stayed flowered out for most of the day.  
Day 2: Star Wars Saturday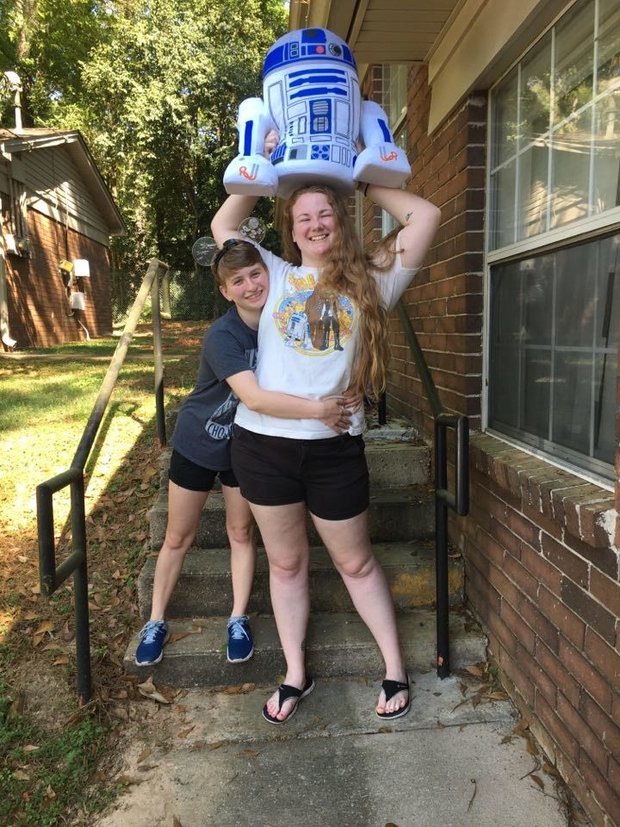 Devon Ledbetter
Today was much more up our quarantine ally. It was fun to choose props for this theme day (if only we had light sabers) and our clothes were comfy enough to wear during our cleaning day. This theme was more for my girlfriend than me since she's a much bigger Star Wars fan, but I clearly stole the show with that R2-D2. And with those Star Wars Mickey ears Lindsey's wearing, doesn't this just look like the perfect Disney photo op? Yeah, we're already getting too into this.
Day 3: Fun in the Sun-day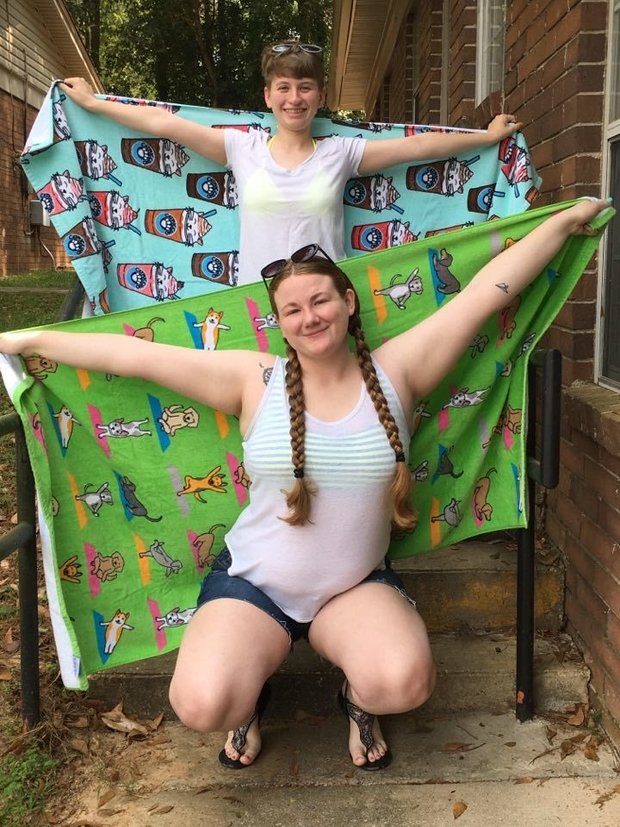 Devon Ledbetter
Looking back, deciding on a day that involved bathing suits and no water activities was not the best idea. While the pictures turned out cute, the outfits did not last long. I think each day we're stepping our prop game up, though. The beach towels really make this picture, shoutout to Marshall's for the cute and affordable beach gear.
Day 4: Lazy Monday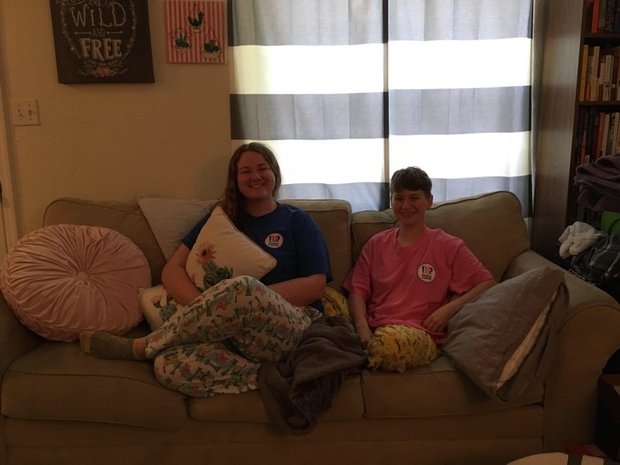 Devon Ledbetter
Don't we all wish every Monday was lazy Monday? It seemed fitting that today would be our pajama day, especially since Lindsey spent most of her day in Zoom lectures. It's safe to say we stayed in character all day. In case it's too difficult to tell, we are both wearing SpongeBob pants and matching Baskin-Robbins shirts, which is where we first met.
Day 5: Tacky Tourist Tuesday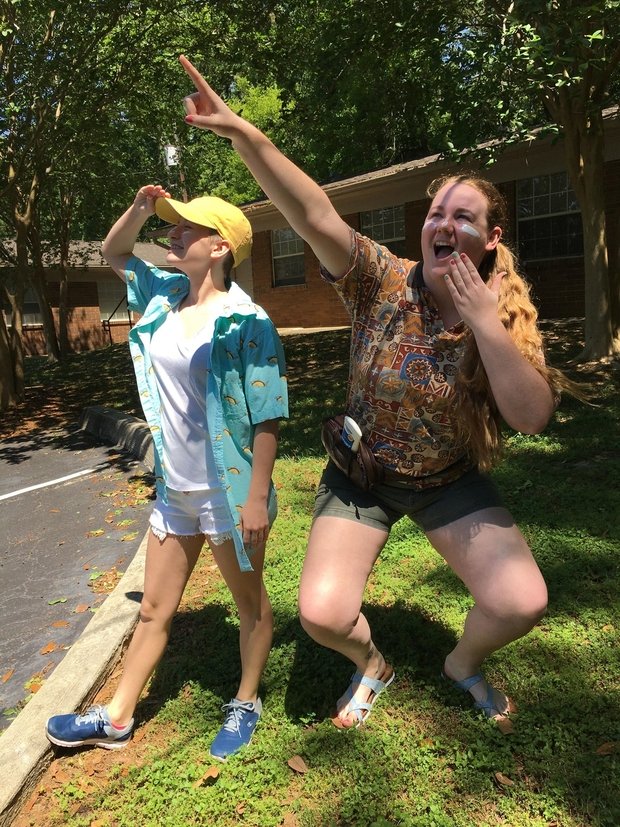 Devon Ledbetter
Has a picture ever screamed "high school homecoming week" more? Today was definitely one of the more fun days to plan out and to embrace the character. While we went for two different tourist vibes, the sunscreen and the scenery really pull it all together. And yes, I do unironically wear this shirt on a regular basis, thank you very much.
Day 6: "Watermelon Sugar" Wednesday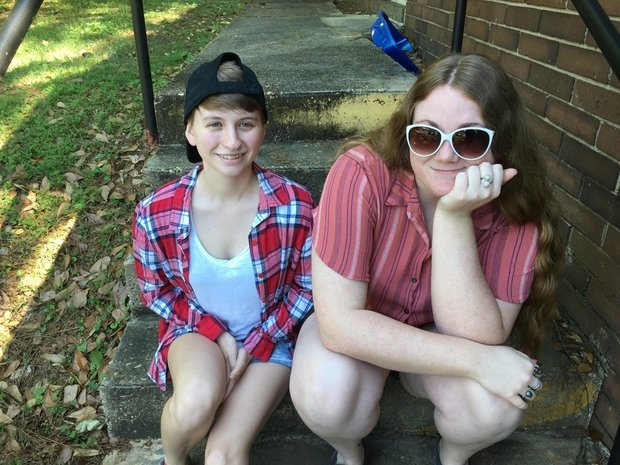 Devon Ledbetter
This one took a little convincing but is easily the day I'm most proud of. I think Harry Styles would be proud, too. After all, we nailed two different fashion eras of the style icon – Lindsey's rocking his 2013-2014 "frat boy" phase while I'm serving some serious 2017 debut album vibes. The rings, the button down, the big sunglasses, the chipped nail polish inspired by Fine Line; it all adds up to some "Golden" Harry Styles' references.
Day 7: Pride Thursday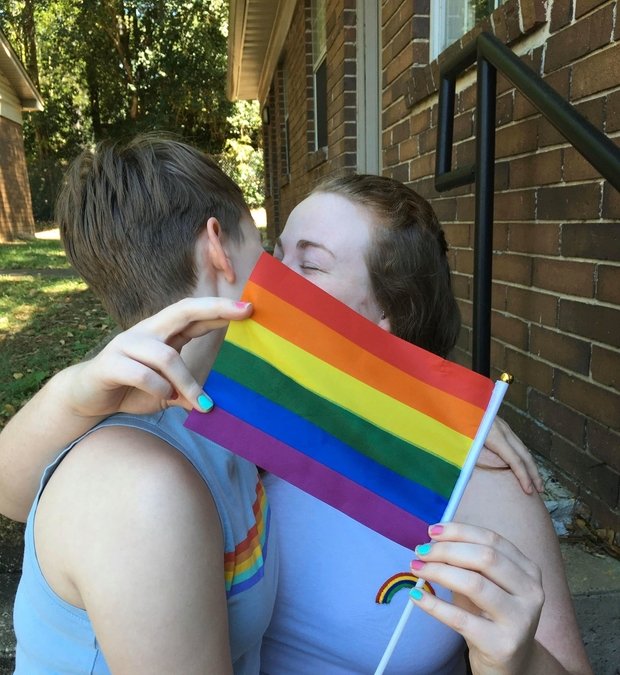 Devon Ledbetter
There's never a bad day to celebrate love. After two and a half years of dating, we've overcome a lot. While these rocky times are stressful, I know we can make it through together. Hopefully, all of this will be over in June, so we can all come together and celebrate love and life once again.
Want to see more HCFSU? Be sure to like us on Facebook and follow us on Instagram, Twitter and Pinterest!