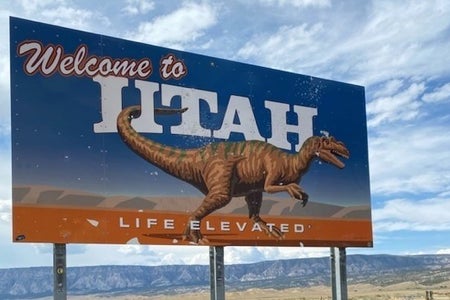 Original photo by Emma Romano
My Plan To Travel To All 50 States Before I Turn 21
I was basically born into a family full of travelers. My dad's side of the family went on vacation a few times a year to crazy, exotic places I had only dreamed of going. My brothers and cousins and I all grew up watching my grandpa's home videos on the VCR player, making fun of stupid things our dads did at our age. As I grew up, my dad continued my grandparent's tradition of taking us on vacation a few times a year, quickly crossing off my list of states. By three months old, I had already been to four states, plus Canada.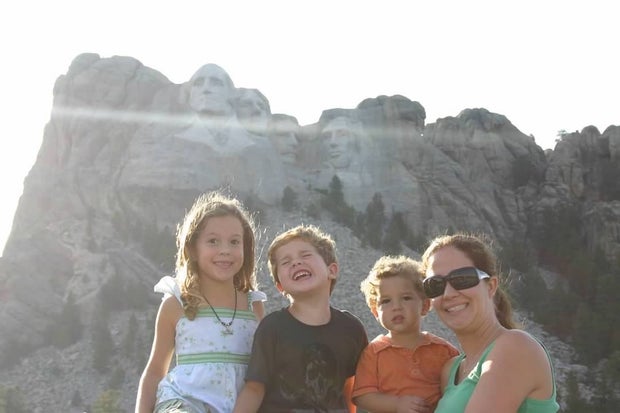 Original photo by Emma Romano
The older I got, the more I realized how much traveling meant to me. I knew deep down that spending nine hours at school every day would be much less impactful on my life than spending nine hours in every country, learning about the different cultures. While school remains my number one priority, I know the value and information people miss out on by not traveling. My dad had a goal to visit all 50 states before he turned fifty. He ended up completing his goal at the age of forty-six. Me, being the competitive person I am, had to beat him in some way. So, at the age of twelve, I set a goal for myself to visit all 50 states before I turn twenty-one. Seven years later, I'm nineteen years old and am happy to report I only have nine more states left on this crazy journey.
Now, you're probably wondering what states I have left. Lucky for me, they're all over the place (meaning more money on plane tickets….Yay!). The nine left to cross off my list are Delaware, Arkansas, Kansas, Wisconsin, Oklahoma, Hawaii, Oregon, North Dakota and Nebraska. Yeah, most of these are the states you would probably expect nobody visits during their time on this earth. Except, of course, Oregon and Hawaii...those I am SO excited to visit!
I quickly realized that my time is sneaking up on me, and I only have a year and a half left to complete my goal. So, I set a goal within a goal. At the beginning of 2020, I said I would visit three more states to put me at only six left. Then, of course, COVID-19 hit and traveling became a lot harder. Next month, I will be taking a road trip to visit Arkansas and Oklahoma. And in December, I will be taking a $65 plane ride to Delaware, which will put me at a grand 43 states. Meaning, I'll have to visit six additional states sometime between now and April 2022.
During my time traveling across the US, I've visited most of them multiple times. I've realized the states I've been to most often (other than Florida and Georgia) are California, Colorado, Utah and North Carolina. Those four states are probably about tied for the amount of times I've seen their beauty. Funny enough, those happen to be my four favorite states. California is at the top of the list just because I'm an LA girl at heart, but also love the northern California beauty and weather. Second is Colorado, with Utah following close behind. North Carolina made the list just because it is close enough from home for me to drive, but also get those mountains that I know and love.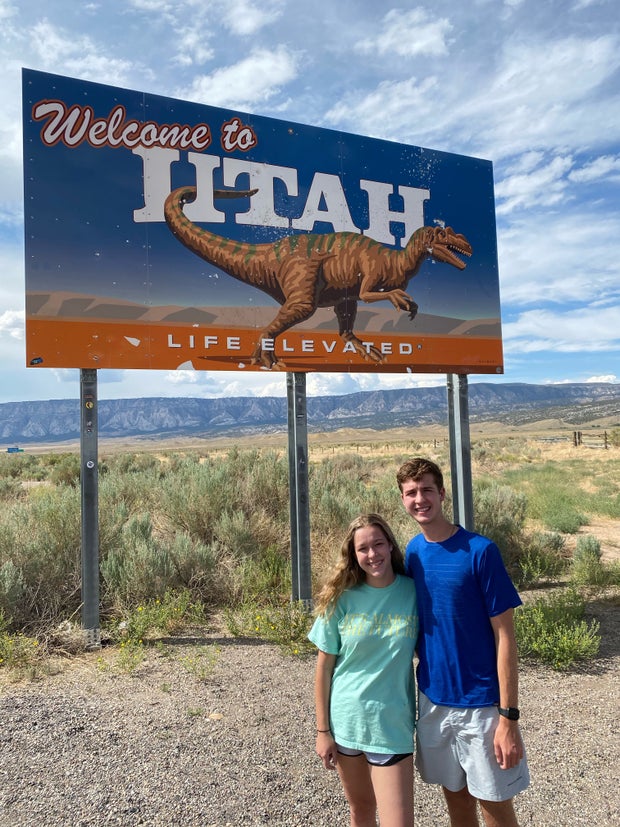 Original photo by Emma Romano
Now that I'm close to this goal, you're probably wondering what my next crazy travel goal is. Well, to sum it all up, I want to go everywhere! Visiting every national park, every country, every continent, and even swimming in every ocean, yep, they're all on my list. Next, I'll probably start to try to cross off the National Parks and countries, just because there are SO many of these. I've been to 21/62 national parks and 5/195 countries. So, I'd say it's time to start making a dent!
Want to see more HCFSU? Be sure to like us on Facebook and follow us on Instagram, Twitter, TikTok and Pinterest!​