For the past 12 years of my life, I have had a second home. A home nestled in the hills of the Texas countryside on a creek. A home where I have never been afraid to be myself and a home that has brought me so many sisters, I've lost count. This home is known as Kickapoo Kamp for Girls, an all-girls summer camp, and the women who own it, run it and love it make every day feel like International Women's Day.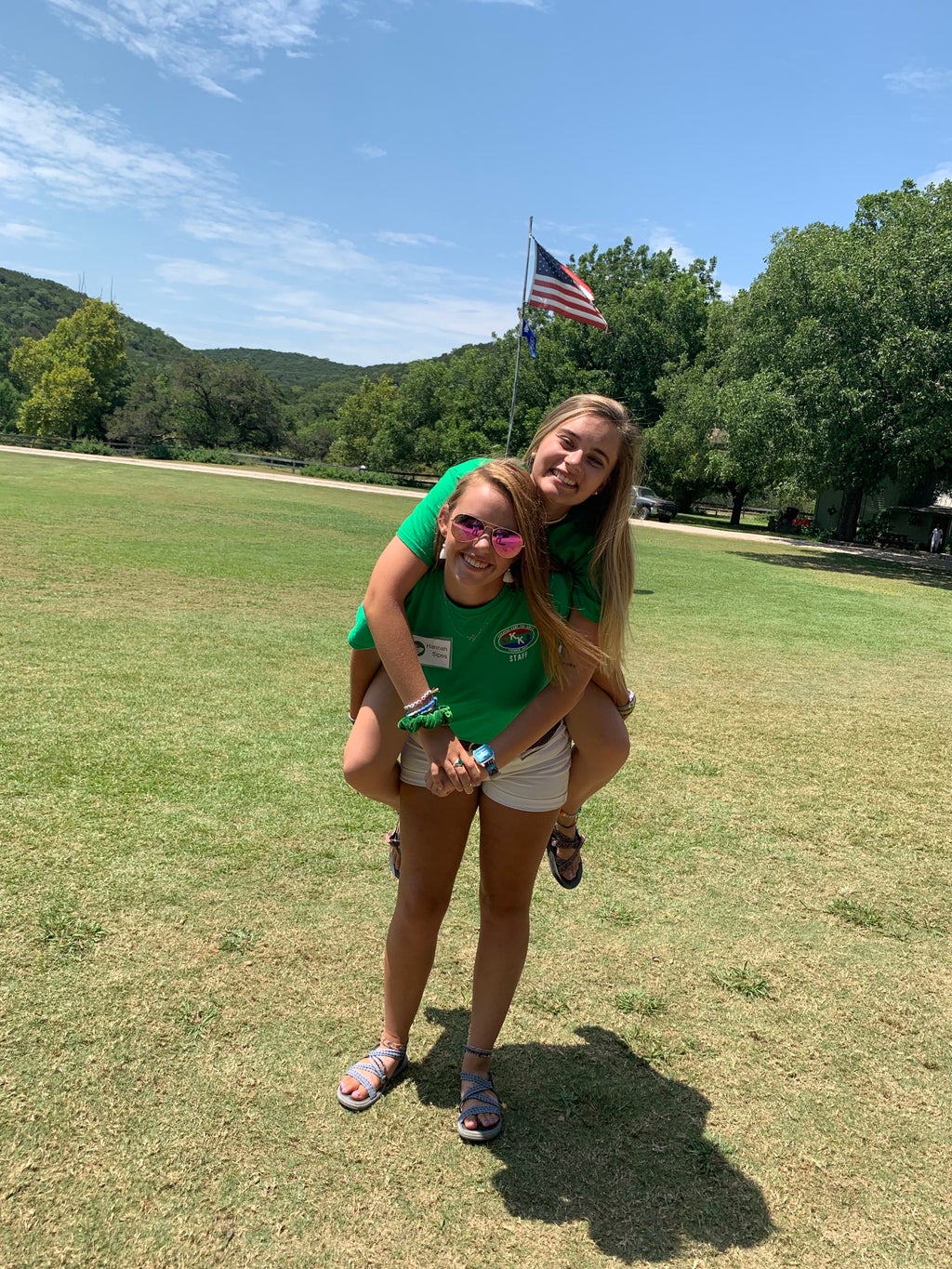 Kickapoo was started in 1925 and is currently owned and operated by Bimmie Findlay and her daughter, Laura Findlay Hodges. As professional and businesslike they may seem, their love for the girls who come through the front gate runs deep. If you're a camper, a counselor in training, or a counselor like I am, hearing Laura or Bimmie tell you that they are proud of you or that you have done a good job is enough to bring you to tears because you know how sincere those words are. These two women, along with the other staff in the front office, have helped raise me into the women I am today and have helped raise hundreds of other girls into strong, kind women.
Personally, I started going to Kamp when I was eight and I went back almost every year after as a camper. Now, I'm old and in college but I get to go back as a counselor and try to impact the lives of the campers who now stand where I used to. Since I have been going for so long, I have seen some of the campers grow from little kids to the incredible young women they are now while other campers have never been to Kamp at all so I get the joy of getting to know them and watch them fall in love with Kamp. Seeing them all grow into themselves over the course of a few weeks, and continuing to watch them grow over the years, has to be one of the most rewarding parts of my job. So many of these girls come into the summer with stories of bullying from the school year, or they're moving and don't know anyone at their new school, or they're just at that age where girls tend to get insecure and second guess themselves. The list of situations goes on and on but the one thing I have always heard, and said, is that Kamp allows them the freedom to escape and be 100 percent themselves while they are there.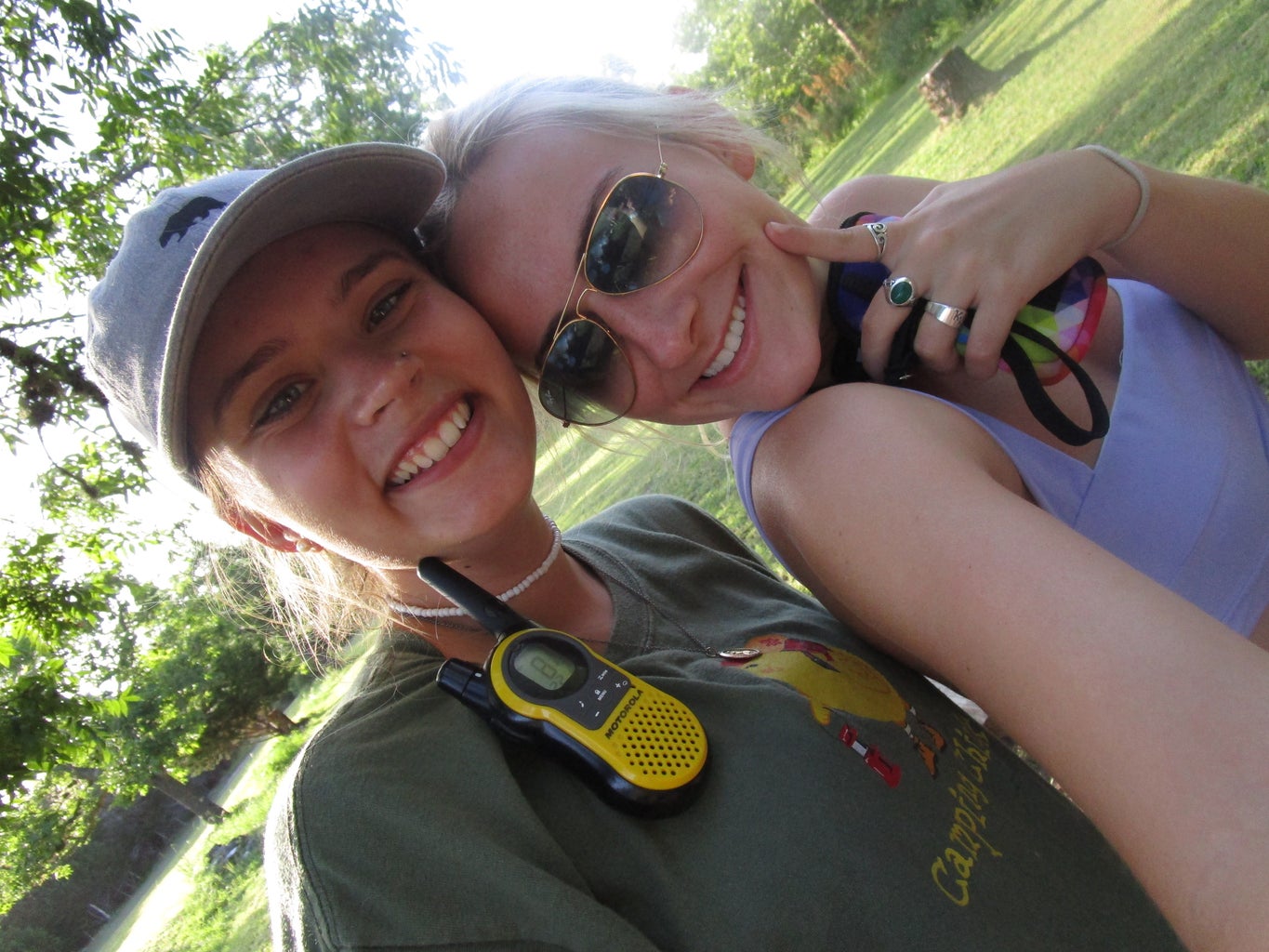 Now, I could go on for hours about how much I love Kamp, the friends it has brought me, how much I love the girls I work with, etc. but that's just the opinion of one person. So, I asked my friends what Kamp means to them as a woman and how it empowers them. Here is what they said:
"Kamp is a place where gender does not set you back, nor does it spring you forward. It is a place with a clear set of values—be kind to others, intent upon duty, courteous to all, kindred in spirit, always ready, punctual ever, obedient always and oblivious of self. These are the morals we are raised on, and the values we teach. Kamp is a place where girls are given an opportunity to excel in leadership positions, present entirely unique ideas, and explore the depths of their individual creativity without fear of judgement based on superficial and vain factors. This is rare in the real world, especially as a girl. Kamp is does not look at what you've done or where you come from, but rather who you are and where you are trying to go." Peyton Mossman
"Kamp was one of the first places I saw young women being wholeheartedly themselves, and never once being ashamed of who they were or what they stood for. They proved to be confident in so many ways, and they inspired me to learn how to love and be proud of all aspects of myself, including those that come along with being a woman. It is one of the things that I hope I have instilled in campers during my time as a counselor – whether you're goofy and loud, or calm and contemplative, to come to love who you are, and part of that is loving yourself as the incredible woman you are." Grace Buckle
"Kamp has empowered me by teaching me to always be myself, and by giving me a group of girls that are constantly uplifting me! As a woman, Kamp means so much to me because it has taught me that beauty comes from being kind to others, not just looks. It also makes me feel amazing to pass on the values I have learned at Kamp to younger girls that feel such immense pressure to look and act a certain way and watching them slowly grow into themselves and mature!" Emma Ward
Having so many empowering, uplifting, loving girls to lean on has truly helped me to be my best self and clearly, I'm not alone. Everyone always thinks I am crazy when I tell them I drive 15 hours one-way to work outside, with horses, and no air-conditioning or phones for weeks on end. In reality, I'm so lucky to have a place that helps me to grow into the best version of myself, as well as so many strong women in my corner that I can call for whatever I need. They have shaped me, and continue to shape me, into who am I and watched as I've developed and embraced my passions. Empowered women help empower women so Happy International Women's Day to the place where I feel empowered the most!
Want to see more HCFSU? Be sure to like us on Facebook and follow us on Instagram, Twitter and Pinterest!