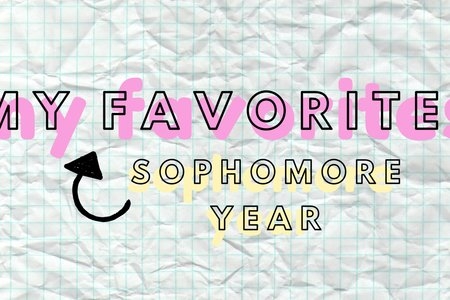 My Fashion, Beauty, Lifestyle and Entertainment Favorites
When I moved back to my hometown and went through my belongings, I  realized what things I simply cannot function without in my day-to-day life. In reflecting upon the past year, I have composed a list of my favorite pieces, products, services and content.
Fashion
Agolde 90's Loose Fit Light Wash Jeans
Yes, these jeans were $198 and yes, they're quite literally the most amazing piece of clothing I have ever put on my body. I bought them late one quarantine night on an online shopping kick, received them several days later, and have been wearing them as if they are sweatpants ever since. If you're looking for denim that will go with and make any outfit better, I HIGHLY recommend investing in these (you won't regret it).
Customized Converse Platform High Tops
I've been seeing people wear these high tops for a while now, but whenever I looked on the Converse website, they were sold out in my size. Because they didn't have my size, I ultimately ended up customizing a pair and opted for all black with zebra print detailing on the inside so I can wear them with every outfit but still show some personality.
Oversized Sweat Suits
I have been incredibly into sweat suits for the past year, especially when they're matching and colorful. Realistically, I wear sweatpants three out of seven days per week (quarantine has turned that into every day during the week, though) as well as a zip-up sweatshirt over any outfit, and am more than willing to invest in sweats that are flattering and comfortable (it's an obsession). And tie-dye is in, just saying.
UGG Scuffette Slippers
I've had countless pairs of ~disappointing~ slippers over the years and, now that I live in my sorority house where everyone wears their slippers 24/seven, I knew I needed an upgrade. Growing up, my mom always had a pair of these, so I ended up buying them and they have been beyond worth it. Though I rarely purchase fur firsthand, I knew that these were something that will likely keep me comfortable for years to come.
Biker Shorts
Biker shorts have been a favorite of mine for years and are a go-to that I wear basically everywhere. They look so cute with everything and are easily some of the most comfortable and worn pieces in my closet. Not only can I wear them to workouts, to sleep in, and to class, but I never feel underdressed or, obliviously, uncomfortable.
Beauty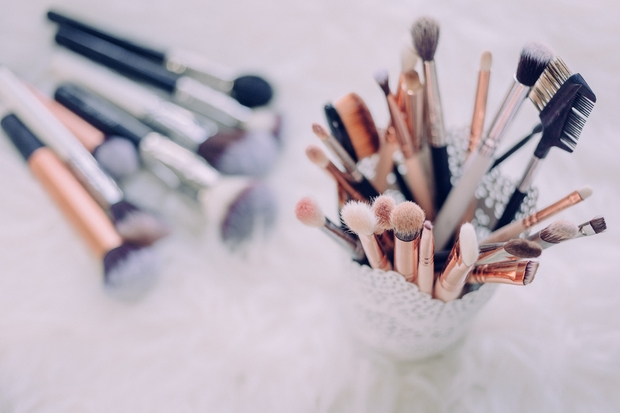 First Aid Beauty Ultra Repair Cream
I had struggled with dry skin for about a year before I found this product and cannot imagine loving another product more. This holy grail moisturizer leaves my skin nourished for the entire day or night and was only $35 on Amazon for 14 ounces, so I won't have to worry about constantly reordering. Though my skin is dry, the friends and family I have recommended this to who have loved it have assured me that it is great for all skin types.
Foreo Luna Mini 2 Facial Cleanser
As I said, I have previously struggled with dry skin and, when I found Ultra Repair Cream, I also found Foreo's sonic facial cleanser and will never go back. This cleanser has completely transformed my skin and though it was pricey, this past year has taught me that investing in my self-care is one of the most important things I can do.
Joy Razer
This iconic razor has changed my life. If you know me, you know that I am quite literally the world's clumsiest girl (especially when water is involved). I consistently miss inch-long strips of hair on my legs, and I never invest in quality razors. But, thanks to Her Campus (shameless plug) I found Joy and am NEVER going back. You basically sign up for Joy, pick a non-slip handle for your starter kit, and they send you blades whenever you need a refill - so easy!
Ecotools Dry Body Brush
I heard about dry brushing when one of my favorite YouTubers, who I will talk about more later, raved about her experience with it. After doing some research and finding out that dry brushing promotes softer skin, results in a healthy glowing effect, boosts circulation and lymphatic drainage, and exfoliates without irritating my sensitive skin, I caved in and bought mine from Ecotools on Amazon for $5 (and it REALLY works).
Quip Electric Toothbrush
In all honesty, I bought this toothbrush purely for the clout, but I can confidently say that it is one of the most worthwhile and sustainable purchases I have ever made. When you buy a Quip, you can register to receive brush head refills every three months delivered to your doorstep, so you can discard your collection of dentist office toothbrushes that you've had forever.
Diva Cup
Another Her Campus gift that has changed my life. I had been wanting and researching menstrual cups for months before getting the Diva Cup at a chapter meeting. The benefits of this tampon or pad alternative include 12-hour day or night protection, virtually no leakage, and a super comfortable fit that makes it easy to achieve a more sustainable, healthy lifestyle.
EVERY Glossier Makeup Product
I have been wearing a full face of Glossier for weeks and have never loved a brand more. Glossier strives to create "intuitive, uncomplicated products designed to live with you" and consistently makes my skin feel and look SO good. I have been using boy brow and the balm dotcom for the past year but recently ordered their lash slick mascara, stretch concealer, as well as the perfecting skin tint, and am more than excited to wear them post-quarantine.
Lifestyle
Fujifilm Disposable Cameras
The college girl disposable camera craze is all too real and, as luck would have it, I was gifted 10 of them for Christmas this year (kinda excessive but thanks mom) and have been bringing them everywhere since. Having a disposable camera means making memories with my friends and family, and having physical copies of them to remember forever (and decorate with). If you don't want to buy a disposable or develop the pictures you can always download an app like David's Disposables for a similar effect and less money.
Blue Light Glasses
As someone who spends a considerable amount of time doing work on a desktop, watching content on my laptop, and scrolling through social media on my phone, I figured that investing in a quality pair (or two) of blue light glasses was necessary. They definitely help with headaches as well as fatigue, and the glasses being super cute and under $20 on Amazon doesn't hurt either.
At-Home Workouts
If you know me, you know I've never been the biggest fan of working out. I've always been a "let's take a walk instead" kind of gal, until coming back to my hometown for quarantine when I realized that my fitness options included running and doing at-home workouts. Obviously, I opted for at-home workouts and am now OBSESSED with pilates, yoga, barre and even throw in a little meditation in the morning or before I go to sleep. I simply roll out my mat, stretch and watch a workout video or listen to a meditation of my choice whenever and wherever I want.
Anything at Trader Joes
Okay, I know this sounds broad, but Trader Joes is my all-time favorite grocery store and, in my opinion, one of the top shopping experiences. Some of my favorite products include their carrot ginger miso salad dressing, crunchy cookie butter, cauliflower gnocchi, matcha green tea latte mix, everything but the bagel seasoning, and baked cheese crunchies. My Trader Joes grocery crawls have been some of the highlights of my semester and my quarantine.
Entertainment
Happier by Tal Ben-Shahar
This self-help book on steroids by the former professor of Harvard's most popular course on how to be happier has completely altered my mindset for the better. It has taught me that the pursuit of happiness truly is a journey and that there should be a balance between more immediate pleasure and delayed gratification. Happier is the perfect quarantine read, especially if you're looking to readjust your perspective or improve your quality of life.
Love Island on Hulu
I can't even begin to explain how great this show is; you'll have to watch it for yourself. Though the British and Australian versions of Love Island have my heart, Criminal Minds, Ugly Delicious, Gossip Girl, and How I Met Your Mother were runners up in what I would say is a strong top five TV shows. If and when you're looking to binge, I recommend watching one of these shows, each of which I have watched at least three times.
Emma and Maggie Macdonald on Youtube
If you haven't watched both of these girl bosses on Youtube, you're doing it wrong. I am constantly inspired and entertained by the individual channels of these sisters from Boston. They each have great taste, are bubbly and genuine, lead impressively healthy lifestyles, and are super self-motivated. I owe these women for keeping me feeling motivated and my mind off of current events during this quarantine. You should definitely check them out!
The Goop Podcast
Goop, a wellness and lifestyle company that, according to their website, produces a podcast where hosts Gwyneth Paltrow and Elise Loehnen have conversations with "leading thinkers, culture changers, and industry disruptors about shifting old paradigms and starting new conversations." My favorite episodes are 'Ways to Ground Yourself in Uncertain Times,' 'Stepping Out of Privilege,' 'Why Certain Relationships Work,' and 'Manifesting the Life You Want.' I listen to this podcast during my morning routine, on the way to class, or to end off my day productively before I go to sleep. Absolute 10/10.
Someone Great on Netflix
The first time I watched this movie I was privileged to have experienced it with some of my best friends, making it all the more impactful. Having recently gone through a breakup with my high school boyfriend, the film's message really resonated with me. I suggest this movie to EVERYONE because it'll have you feeling sentimental in the best way and will broaden your perspective of love as well as your understanding of the importance of different relationships.
Want to see more HCFSU? Be sure to like us on Facebook and follow us on Instagram, Twitter and Pinterest!