Meet Your Representatives: Everything To Know About Florida Democrat Al Lawson
First elected to the U.S. House of Representatives in 2016 after serving in the Florida state legislature since 1982, Democrat Al Lawson is a local Floridian through and through. He attended Florida A&M University and received his master's degree in Public Administration from Florida State University. Still residing in Tallahassee today, Lawson represents the majority-minority District 5, which stretches from Tallahassee to Jacksonville, and is on the ballot in 2020 for his third term in the House. When first running in 2016, Lawson was up against longtime Democratic Congresswoman Corinne Brown in the primary but defeated her there before beating Republican Glo Smith with 64 percent of the vote, a large victory. Since being elected, Lawson has been assigned to the Committee on Agriculture, the United States House Committee on Financial Services and is notably a member of the Congressional Black Caucus.
Regarding the important issues of today, Lawson is in favor of strong gun regulations, particularly after the shooting in Parkland, Florida. Though he did vote in favor of the Stand Your Ground law back when he was in the Florida state legislature, Lawson today holds a zero percent approval rating with the National Rifle Association. He was also one of the 230 co-sponsors of the George Floyd Justice in Policing Act, which passed the House in July. The bill allows for federal investigation and enforcement of police misconduct, creates a national registry for such police misconduct and outlines new standards for implicit racial bias training. Lawson opposes jail sentences for non-violent drug offenders as well, which is one step closer to ending the racial disparity of prison inmates. When it comes to other social issues, Lawson is pro-choice and supports safe and unrestricted access to abortion. He favors the regulation of greenhouse gas emissions and was a co-sponsor of the Climate Action Now Act which passed the House.
To increase voter participation and lower barriers to voting, Lawson advocates for automatic voter registration for all citizens, statehood for Washington, D.C. and election day as a national holiday. He believes that a college education should be affordable and accessible for all, which he fought for even in the Florida state legislature and promised to keep pursuing if elected in 2016. On immigration, another hot topic in the recent year, Lawson co-sponsored the Fairness for High-Skilled Immigrants Act, which would increase the cap for visas granted to high-skilled workers. The Act was passed in the House but has had no action in the Senate as of Jan. 1. Alongside that, Lawson says there is a need to establish more humane standards for individuals in Border Protection officers' custody.
Concerning his stances on economic issues, Lawson is broadly in favor of federal spending in order to stimulate the economy, particularly in the time of COVID-19. On the healthcare system, which is a major topic of conversation due to the current pandemic, Lawson promotes bringing down drug costs and keeping protections for people with pre-existing conditions. Lawson called the Republican plan to repeal and replace the Affordable Care Act "simply unacceptable." Further hallmarks of his economic policy include strengthening Social Security to ensure its longevity and investments into rural housing.
On his website, Lawson also lists veterans as one of his flagpole issues. His bipartisan Veterans Armed for Success Act, co-authored with Florida District 4 Representative John Rutherford, was passed by the House in May 2019. The bill's purpose is to prevent the suicide, homelessness and unemployment of veterans by providing better resources for the transition back to civilian life. If passed in the Senate, the bill will provide grants for job readiness training programs that will equip veterans with real-world technical skills and allow them to contribute to the health of the U.S. economy.
When it comes to his own district, Lawson himself has cited his greatest successes of the last two years as funding the deepening of the St. Johns River for the use of larger cargo ships, expanding public transportation in Jacksonville and granting economic relief to those suffering due to the financial side effects of the pandemic.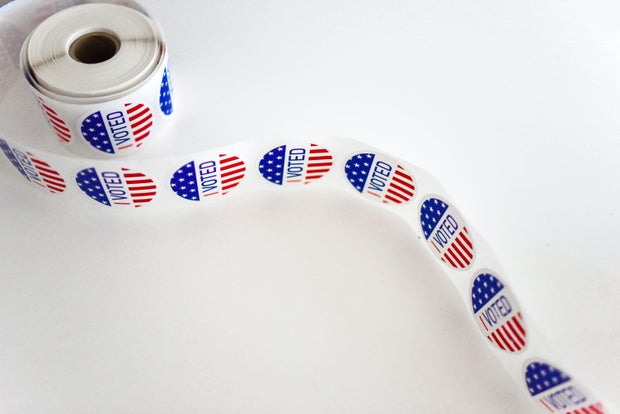 Photo by Element5 Digital from Unsplash
Remember that contacting your representatives is the easiest way to make them aware of an issue that is important to you, and all the information to do so is available on their website. Lawson's contact info is listed on lawson.house.gov, along with the issues he deems most important and the actions that he already has taken or plans to take. To read more about Al Lawson's policies and what he would do if reelected to the House this year, visit his official Facebook page @repallawsonjr. It is particularly important for those that reside in Florida's Fifth District to be informed about both Lawson and his Republican opponent Gary Adler. As Election Day on Nov. 3 draws nearer, be sure to have a plan for how you are voting and who you are voting for.
Want to see more HCFSU? Be sure to like us on Facebook and follow us on Instagram, Twitter, TikTok, Youtube and Pinterest!