Meet the Women Campaigning for the 2020 Election
After dominating the November 2018 midterm elections with a record number of 117 women winning in office, women are taking the fight to the White House. Despite this groundbreaking achievement for women, US politics has been a man's world for 45 presidencies.
However, Hillary Clinton became the first woman to become nominated for president by a major party in 2016, marking a defining moment for women in history and encouraging a wave of women to run for future elections. Now, three years later, four women are hoping to win the Democratic nomination and take a seat at the table in 2021.
Elizabeth Warren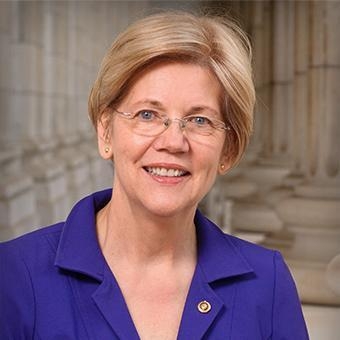 On Dec. 31, 2018, Massachusetts Senator Elizabeth Warren announced her campaign for candidacy by sending and posting a four minute video to her supporters about launching an exploratory committee. Her message is to rebuild the middle class and promise economic fairness. Warren holds strongly to her progressive values and advocates for the middle class. Warren's expertise in bankruptcy gave her the opportunity to be the architect of the Consumer Financial Protection Bureau. As having Native American ancestors, Warren has experienced backlash from all sides. Regardless, Warren continued with her campaign announcement. Her nomination was the first of four women's to hit the ground running and one win for the fight for equality. 
Tulsi Gabbard
Hawaii Representative Tulsi Gabbard has already made history being the youngest person ever elected to the Hawaii Legislature and the first Hindu and American Samoan voting member of Congress. As a strong progressive, Gabbard endorsed Senator Bernie Sanders during the 2016 Democratic presidential nomination and has voiced support for free college tuition. Although Gabbard is a strong advocate for climate change and opposes American military intervention overseas, she has not made strides in support of the LGBTQ+ community. Gabbard grew up in a home that did not support LGBT rights and is anti-same-sex marriage. In our current generation, Gabbard may not make it very far unless voters can look past her previous comments and values.  
Kirsten Gillibrand
Senator Kirsten Gillibrand is a leading candidate for the presidential election due to her long-standing support for women's equality and current opposition to President Trump's Washington. Gillibrand announced her presidential run on Jan.15 during CBS's The Late Show with Stephen Colbert. Gillibrand told Colbert she was running "for president of the United States because as a young mom, I'm going to fight for other people's kids as hard as I would fight for my own." A leading voice of the #MeToo movement and an outspoken person against sexual misconduct, Gillibrand empowers women and inspires others to run for office. 
Kamala Harris
Senator Kamala Harris has been making moves since 2010 when she became California's first female, first African American, and first Asian American Attorney General. Harris has been well received since announcing her candidacy on ABC's Good Morning America. Although criticized for her criminal justice record while as attorney general, she quickly grew in popularity after her skepticism and questioning during the Brett Kavanaugh hearings. Harris's announcement came on Martin Luther King Jr. Day, tying her campaign to the civil rights movement. Harris intends to pursue immigration and reducing middle-class taxes with new legislation.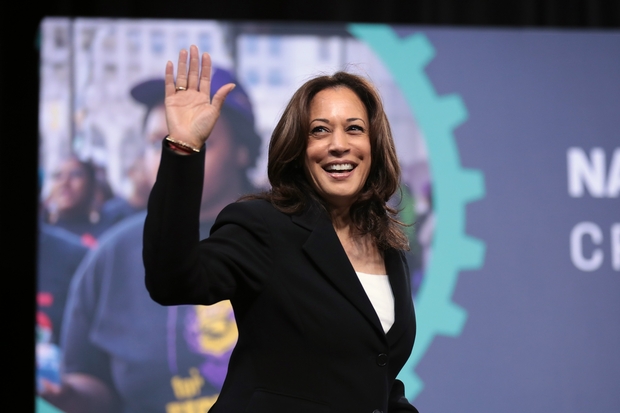 Just over a week ago, women all over the nation marched to empower other women and spread awareness of equality. Now we have a wave of qualified and impressive women who have significant potential of becoming the first female president of the United States. 
Want to see more HCFSU? Be sure to like us on Facebook and follow us on Instagram, Twitter and Pinterest!