Meet Student Athlete: Julia Dennis
This past semester I have gotten the pleasure to spend time on the lacrosse field with the lovely and incredibly talented Julia Dennis. As a current fifth-year senior here at Florida State University (FSU), she has truly made the most of her time as both a student and an athlete. You can find her breaking ankles on the lacrosse field while shining as a leader in her positions as both captain and president. Her accolades do not end there; she is also a woman in STEM, as she will be earning her degree in civil engineering with a minor in business. 
The FSU woman's club lacrosse team, though rather competitive, seeks to invite girls with an interest in the sport as well as those looking to create a fun environment. In a normal season, the team would travel and compete against other schools that also have a functioning club lacrosse teams, but COVID has robbed her, the team and myself of a normal season. "This past year has been incredibly daunting; we were having the best season in a long time when it got cut short," she stated. "Managing a full team when we didn't know if we'd even get to play a game was definitely one of the more stressful times in my life but we're getting to play one final game which is great!"
Her love for the game days came way before her attendance here at Florida State. About 11 years ago, Julia decided to pick up a stick and has been in love ever since. Come fall of her freshman year, she found herself wearing jersey No. 13 and playing the attack position as a Seminole. Her passion and tenacity proved to extend beyond the field when she ran for president.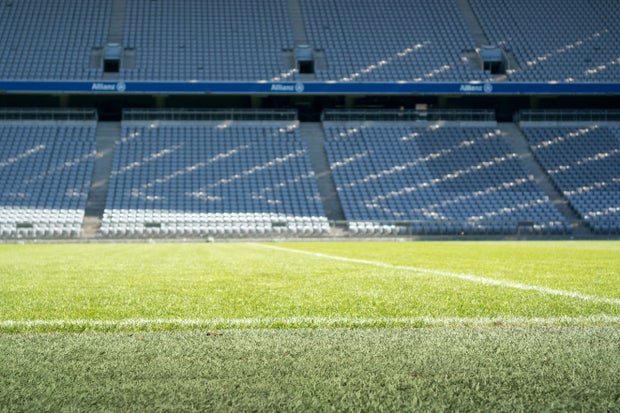 Max/Unsplash
Julia is honest about her managing her time as president and captain. "Time management has been huge in my past two years as president, especially with being an engineering major," she shared. "I'm a perfectionist when it comes to school and with staying on top of all of the club obligations, so most of the time my social calendar is the one that suffers."
As anyone who has ever held a leadership can tell you, it can be a lot of work; and as with everything, there are highs and lows. Julia shared what she has had to overcome in her time as president, explaining, "The toughest part about holding each of these positions is having to enforce team rules and things like that with my close friends; it can be a little uncomfortable, but I've learned that it is just part of the job."
Fortunately for Julia, the highs have significantly outweighed the lows. She shared the things she is most thankful to be walking away with post-graduation. "The most rewarding part about both of these positions is getting to see the progress the team makes both on and off the field," she said. "I've also gained a lot of lifetime friends from being a part of women's lacrosse."
Club lacrosse here at Florida State is a club I am proud to be a part of. It is people like Julia that make the experience a great one. She is a role model to all, and I aspire to be the student—a woman in STEM at that—athlete that she is. 
Best of luck on your future endeavors, Julia!
Want to see more HCFSU? Be sure to like us on Facebook and follow us on Instagram, Twitter, TikTok, Youtube and Pinterest!