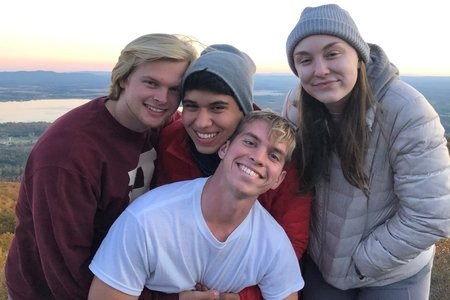 Meet the Officers of the FSU Climbing Club
Her Campus (HC): Where are you from and what is your major?
President Nicolas Munoz​ (NM): "Miami, I'm 21 and studying Philosophy and Political Science."
Vice President Charlie Hart​ (CH): "I'm 20, from Tallahassee and I'm in Studio Art."
Treasurer Austen Shook (AS): "I'm 20 studying Accounting and I'm from South Florida."
Secretary Mary Allison Kane (MK): "From Jacksonville, 19 and I'm studying Psychology."
HC: What got you involved in climbing?
NM: "I climbed maybe three times back in high school, just because it seemed cool - I was really, really bad at it. So, when I was looking into clubs, I realized there was no archery club at FSU and just kind of ended up in the climbing club."
AS: "So originally, I was just on Nole Central and it was back when there was a different group of friends running it but I didn't really love anything about the club back then - the vibe was off. It didn't seem like a community of friends. But my sophomore year was when Nico got in charge of it and the club quickly became about friendship and I got way more involved then."
CH: "Back in high school I was involved in Adventure Crew at the Tallahassee Rock Gym, and I ended up coming back to it when I started college."
MK: "I had climbed a little in the past but never really something serious. It was always something I had wanted to get into. So, I started looking for a climbing club at FSU and never really found anything and looked on Reddit but didn't actually find anything until the second semester of my freshman year at Market Wednesday. I went to the first meeting and everyone was so cool. They did a fun ice breaker: 'What was the last thing you ate?' and I answered, 'an entire bag of tortilla chips' and it began."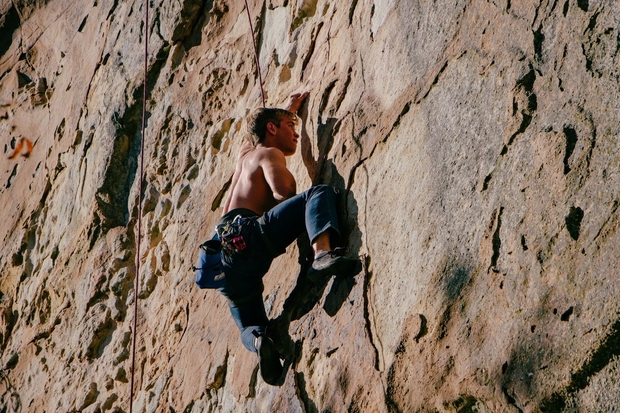 HC: How did the Climbing Club start?
NM: "My sophomore year, I got back from summer and was so excited for everything to start again and then I didn't hear anything for a really long time. I ended up getting contacted by the former treasurer, Noah, and he told me that everyone felt that they were done with the club. So instead, I saw that as an opportunity to take the club and start it new with everyone that was left. That first semester was rough, it was only me and some friends and now I'm one of the only original officers left. It was a small group, Mary Allison and Austen were part of it and they stuck around. We got by with the skin of our teeth and we pushed through the hard stuff to get to where we are now."
HC: What does the Climbing Club mean to you?
AS: "Climbing Club doesn't actually mean the climbing. It's about building relationships and getting to know the people around you. It's a great workout and everything but the bonds that you make along the way are what I find to be the most important things to me."
HC: The club numbers have had incredible growth in the past year, how do you feel about that?
MK: I'm super excited about it. I've always loved to share this sport and the culture surrounding it with other people. I think that it is really cool that climbing is starting to become a huge international and diverse group of people to come together for a great sport out in nature."
HC: Why should people join the club?
CH: "I would say for the community aspect of it. The climbing community at the gym is already really tight, but you get to meet like-minded people, not only people who like to climb but those who like nature too. You can do hiking and general outdoor activities like slacklining even. Our biggest push to join would be our outdoor trips though, we teach new climbers how to climb out in the wilderness - and you might even fall in love with it."
AS: "Climbing is not a normal sport. It's something different, and every time someone new tries it they find something interesting with it, something to work and build on.
NM: "I say because it's fun! Besides climbing, it is somewhere to fit in where you've never fit in before. All different types of people come together and fit in in a weird way. "
HC: Do you have any events where people can come to see what it is like for themselves?
MK: "Our first meeting for the Spring semester is Jan. 12, at 7pm at the TRG. We'll be giving everyone a rundown of trips, rules, dues and possible t-shirts! All meetings are on Sunday nights at 7pm at TRG. Members are climbing all of the time but a lot of the time we all try to come in on Friday nights and we usually all hang out and get food together after."
CH: "Saturday and Sunday hikes are nice, especially for a lot of those members who aren't confident in climbing but still want to be social with other members. There's also Wednesday nights at TRG that lower the price of the day passes for college students."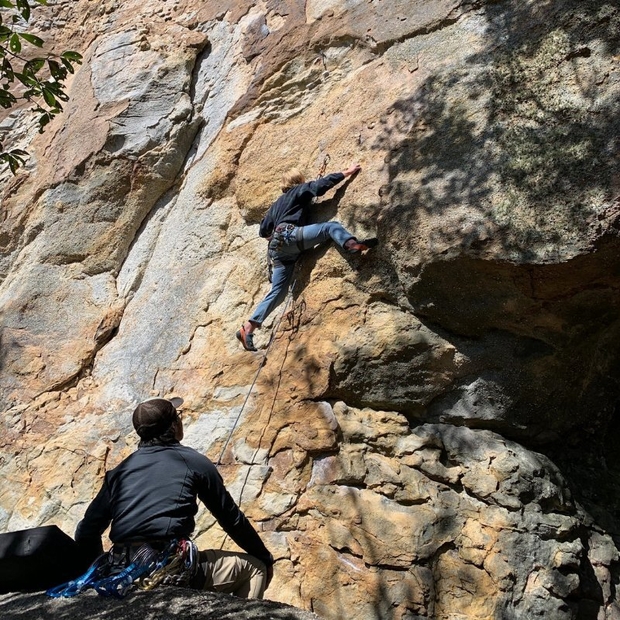 HC: Do you have any volunteer opportunities or does the club work in any philanthropy?
MK: "It's not exactly a concrete plan but we're trying to get together with the Southeastern Climbers Coalition. They work at crags along the east to clean them up and make sure they are up to date with safety regulations. We would love to get involved with this kind of group in order to keep up the beauty of these climbing spots that we love so much."
HC: What is the future of the club?
MK: "Our biggest goal right now is working towards becoming an official sports club for FSU. It's going to take a lot of work and a lot of steps to get us towards a path where we will be able to actually compete. In developing a climbing team and participating in competitions will let us get way more funding, alleviate financial burdens for other members and let us get a lot more accomplished in the means of outdoor trips!"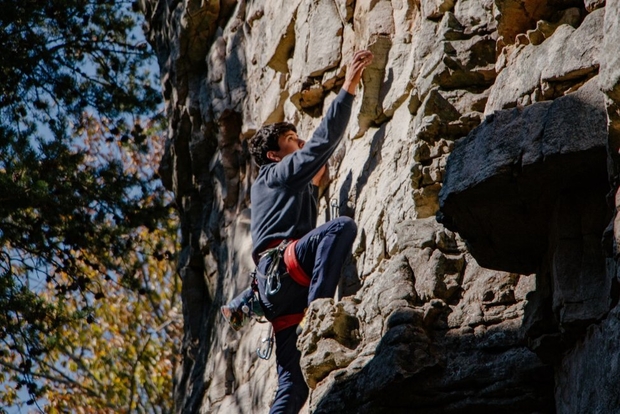 HC: What is your favorite memory from the club?
NM: The first climbing trip I ever went to I ended up in a car with people I had never spoken to in my entire life. It was a big Jeep with five people and all our gear piled on and around us - zero space in there. I met my two closest friends Toni and Chris. The whole ride was so long, we left at 5pm and got there around 1am. I had also never been camping or hiking or anything like it in my entire life - or even a road trip! I had to set up a tent but I had no idea what was going on and just kind of followed Toni around and stood there until she seemed to finally notice that I needed help and that I had no idea what I was doing.
AS: "Our Sand Rock trip from last year is probably the most memorable, we were going up the mountain there. It was so foggy we couldn't see a thing and we are using our phone GPS just to get us up the road. We had to tie up all our tents and equipment under the pavilion and picnic tables since it was so windy - we didn't want it all to blow away. It was freezing and we all hid inside of the girl's bathroom to stay away from the terrible weather because we were the only ones crazy enough to go out there and we were all alone.
HC: Any final remarks?
ALL: Climbing is inherently dangerous.
All photos courtesy of FSU Climbing Club.
Want to see more HCFSU? Be sure to like us on Facebook and follow us on Instagram, Twitter and Pinterest!