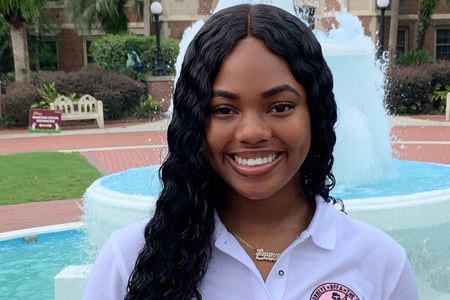 Meet Launna Smith, Founder of Black Female Future Attorneys at FSU
This summer, Launna Smith had the opportunity to (remotely) intern for Representative Shevrin D. Jones' office in the U.S. House of Representatives. Now, back on campus for her Junior year studying criminology and philosophy of law, Launna is not only a second-year Resident Assistant, but she has also founded The Society of Black Female Future Attorneys (BFFA). Though the club is in its first year, Launna has sparked a change in the culture at FSU and the lives of the women who join, which will continue for years to come.
Her Campus (HC): How long have you wanted to pursue law? What first drove you to that decision?
Launna Smith (LS): I've wanted to pursue law since I was a sophomore in high school. It's something that I've always been interested in, and I realized that if you want to see a change in the world, you cannot just wait around; you have to do something to spark that change.
HC: Did you see a need for an organization like The Society of Black Female Future Attorneys at FSU? What pushed you to want to create it?
LS: Representation is something really important to me and there aren't a lot of black women represented in the field of law. I created this organization to better myself and empower other women in my position to keep pursuing law, and not get discouraged during undergrad or feel like there wasn't a place for them in law.
HC: What was the process of starting the organization like for you?
LS: The process was not difficult because it was something that I was determined to do. My mom always told me that you can do absolutely anything if you stay focused. In the beginning, I had to do a lot of paperwork. I was worried about finding a group of women that wanted to be a part of starting BFFA, but after I posted flyers, I received a lot of great responses. I couldn't be more thankful for my executive board, who helped me through the process of starting a new FSU RSO (Recognized Student Organization).
HC: How did you raise awareness for the club and bring in new members? What bonded you all together?
LS: With COVID-19 presenting a lot of challenges, it hasn't been easy to share the word about BFFA, but social media has been a great tool. The same common interest in law is what I believe has truly bonded the members together. Pursuing law is not easy to do and all of us lean on each other for support.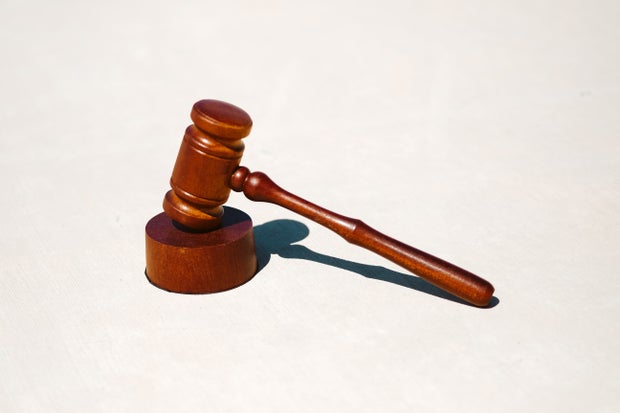 Photo by Tingey Injury Law Firm on Unsplash
HC: Have you had success with BFFA thus far?
LS: The Society of Black Female Future Attorneys is very new, but my E-board and I are having a lot of success with the organization as of now! We have a lot of really cool events planned for this year surrounding LSAT prep, bonding, social justice and so much more.
HC: You're also a Resident Assistant in the time of COVID-19, and that's on top of your classes and extracurricular duties. How do you manage it all?
LS: Time management and determination! I am personally someone who likes to stay busy. I like having a schedule with a lot of things to do. Classes are my biggest stressors, but it's nothing I can't handle. I manage everything by remembering why I'm doing it all, which is because I want a beautiful future for myself and a better world.
HC: What would you say are your greatest goals in life?
LS: I want to be happy, balance a family and a career and affect change in the world. Being at FSU has shown me a lot of what the real world is like and how to navigate through that after college. I've been given a lot of great tools to better myself personally and professionally, which will only help me go further.
HC: What are your plans post-graduation at FSU?
LS: After graduating, I plan on taking a gap year and doing a law internship, either at a law firm or within the capital. After that gap year, I hope to attend FSU Law or Howard Law.
HC: What is something you're truly excited about in your future?
LS: Arguing my first case in a courtroom!
If you're interested in The Society of Black Female Future Attorneys, follow @fsu_bffa on Instagram, send a direct message, and fill out the form provided by the link in their Instagram bio.
Want to see more HCFSU? Be sure to like us on Facebook and follow us on Instagram, Twitter and Pinterest!