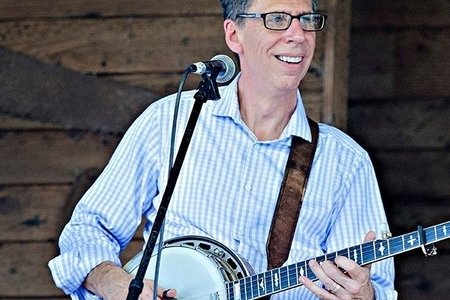 Meet Ken Baldauf: Founder and Director of the Innovation Hub
Two years ago, the first floor of 142 Collegiate Loop opened its doors and welcomed Florida State students into the new "Innovation Hub." The bright and fresh environment contains any and all resources for creative juices to flow. The man behind the idea for the Innovation Hub is director, Ken Baldauf.
The Chicago native went on to attend university in Kentucky. He graduated from Morehead State University with a degree in music theory. After obtaining his degree, Ken moved back to Chicago to teach music in a private music school while also performing in a band. "The band kind of took over my time. We were doing a lot of traveling. The band got an agent and we started getting good bookings all over the place." Eventually, the band reached a point where Ken believed it wasn't going to continue on much further. "I'm never going to make enough money to support a family. On top of which, it's a rough lifestyle."
Subsequently, Ken reconnected with a college classmate who was residing in Tallahassee, FL, and teaching music. After visiting Tallahassee, Ken decided he really liked it here and moved from the Windy City to Florida's capital city. He began his Tallahassee journey teaching music to kids at Stubbs' Music Center. Around that time, personal computers were beginning to become more widespread and Ken began exploring that world. "There was this software called 'Cakewalk' that allowed you to create musical parts and hear them played on instruments." Ken's strong interest in computers led him to enroll in a certificate program at Florida State University that integrated his love of music and his curiosity surrounding computers. "The mother of one of my students told me about the computer science department at FSU and said I should talk to someone there to see if I want to go back to school." Ultimately, Ken decided to enroll at FSU to pursue a master's in computer science. When he completed his degree, Ken was set to explore the job market of programmers when the university offered him a teaching position he accepted.
Ken spent about 12 years in the computer science department when he was asked to direct the program of interdisciplinary computing. It was here that the idea for the Innovation Hub was born. "When I was the director of interdisciplinary computing, I got into 3D printing and makerspace. I bought my first 3D printer about seven years ago and I was 3D printing all of the time. At the same time, VR was really taking off. The HTC Vive was released at an affordable price, so I bought one of those. We began experimenting with a variety of emerging technologies. I thought 'Wouldn't it be cool if we had a makerspace where people could 3D print and use virtual reality systems?'" Ken began pitching his idea to the FSU provost who immediately jumped on board with his vision, already searching for the Innovation Hub's forever home. At the time, Ken was pitching the title of his idea as the "Innovation Center" until a Google search revealed that name has been used all over the place. "I thought I coined that term! It was so common that there were workshops on creating on-campus Innovation Centers."
The provost sent Ken to a workshop at Xavier University, home to the first MakerBot Innovation Center at a private university. At the workshop, Ken was introduced to "Design Thinking," a concept that takes place quite frequently at the Hub. "I realized it wasn't this rack of 3D printers, it was this process that transpired within the space, creating new ideas and solving problems. After that, I had Design Thinking companies come to FSU to run Design Thinking workshops for faculty here. That's when the focus for the Innovation Hub shifted from just a makerspace to a collaborative environment."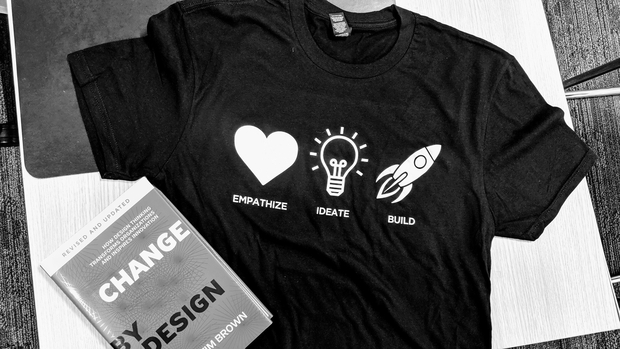 Walking into the Hub can be intimidating for some. Between stormtrooper suits being 3D printed to VR robots rolling around, there is always so much going on and can be a sensory overload. I asked Ken what he'd say to the students who want to come in but may not know where to start. "Just come and hang out. It's a place to get to know other people who are also creative and innovative. We have workshops for 3D printing, laser engraving and vinyl cutting taking place all of the time, but I think it's important for students to just come and understand the vibe here. Talk to people who are printing. See what they are doing. Everybody here is friendly." 
Be sure to stop by the Innovation Hub, whether it's to study with friends or play VR games!
Want to see more HCFSU? Be sure to like us on Facebook and follow us on Instagram, Twitter and Pinterest!