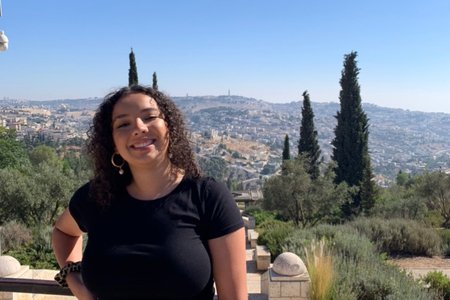 Meet Kayla Francis: Public Relations Chair for The Amplify Movement
You may see Kayla strutting around campus in business casual attire heading to the fourth floor of the Thagard building on official business or, on her way to her internship at The Florida State Capitol Building.  Either way, she is the definition of a #GirlBoss.  I had the pleasure of chatting with Kayla to get to know a little more about her campus involvement and how it's impacted her life.
Her Campus (HC): Hi Kayla, tell us a little bit about yourself!
Kayla Francis (KF): I am a senior studying Political Science and Communications from the town of Davie, Florida.  I'm kinda really good at trivia-Jeopardy is my favorite show.  I might just be addicted to coffee, I'm bad at math, and I aspire to be the real-life Olivia Pope.
HC: What made you want to join Amplify?
KF: When Caleb Dawkins told me that he was going to run for student body treasurer, I was on board. I didn't know what I was getting myself into, all I knew is that I was ready to help get my best friend elected. As the party formed, I found a lot of my close friends and mentors, Chevonese Henry, Evan Steinberg, and Alessa Lacarta, were also a part. I soon applied to be Alessa's deputy public relations manager. The familiar faces made it easy to join, but the new people I met were the reason for staying. There's no better feeling than being in a room surrounded by people who care not only about the university, but about you just as much
HC: Do you think your college life would have been different if you hadn't joined Amplify?
KF: Oh, absolutely. Had I not joined Amplify I wouldn't have felt as connected to this university. Because of the relationships I built through Amplify, I was able to transition into the position I have now as the Press Secretary for the Executive Cabinet.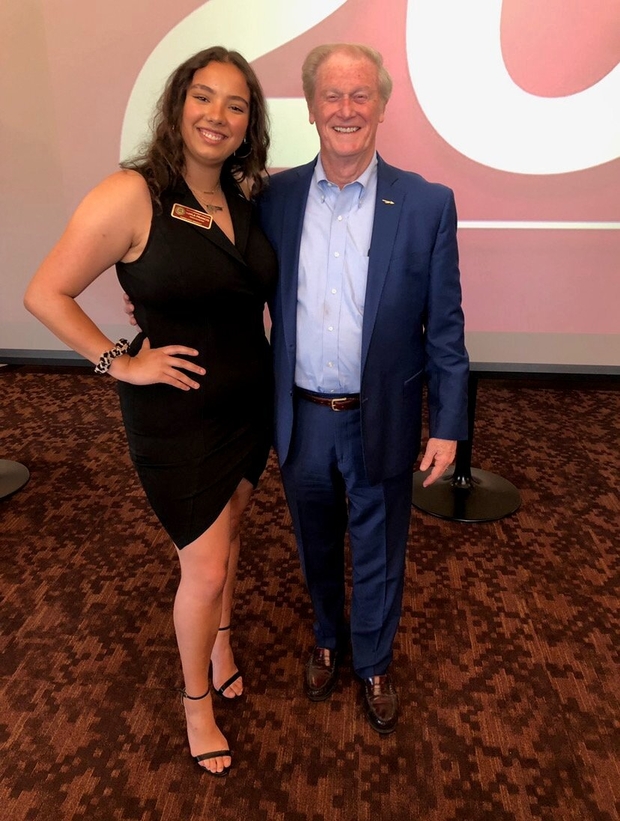 HC: What are some other leadership positions you hold on campus?
KF: My freshman year I was a 2018 Orientation Leader. I was the Deputy PR manager for Amplify last year, and then took Alessa's place as the Public Relations chair for the following year when she graduated. I am currently the Press Secretary for the Executive Cabinet. It has been by far one of my favorite experiences during my time here.  I joke that the position is a fancy way of saying I tweet for Evan.
HC: Has your involvement prepared you for life post-graduation?
KF: I believe that I was meant to pursue political communications in some capacity. Whether that be as a press secretary for a legislator or a government organization, a government communications director, or a campaign strategist. I love a fast-paced environment and the excitement of politics. Being the press secretary, I was able to get a glimpse of what I would like to do in the future. From writing statements and speeches to being around to support the executive branch, I loved being part of it all.
HC: Any last words to FSU before you leave?
KF: Although I'm sad my last year was cut short, it doesn't feel like goodbye. I have created bonds and relationships with people that will extend far beyond college. FSU will always hold a place in my heart, but I am so excited for this next chapter of my life!
Want to see more HCFSU? Be sure to like us on Facebook and follow us on Instagram, Twitter and Pinterest!