Meet Daviana Mercedes: President of FSU's Afro-Latinx Student Association
As different cultures in our world become more connected, our campus becomes more diverse as a result. It is essential on varied campuses, like Florida State, that there is a space for every person with every identity. I was able to speak with Daviana Mercedes, the president of the Afro-Latinx Student Association (ALSA), about her experience as an Afro-Latina and how ALSA is making this space for people on campus. Daviana is originally from the Bronx, NY, but was raised in Miami, FL by a Colombian Mother and Dominican Father. When coming to Florida State, she prioritized getting involved with multiple identity-based organizations. Through these involvements, she realized there was a need for an organization that served both the Black and Latinx population on campus, and so she restarted ALSA with Vice-President Kenesha Chalemon to recreate this space again.
Her Campus (HC): For the readers that may not know, what does the term Afro-Latinx mean?
Daviana Mercedes (DM): Being Afro-Latinx means being of significant or mainly African ancestry; simply put, we are Black Latinx people. We navigate through this world as black individuals, while still acknowledging our Latin culture.
HC: At the first GBM, you mentioned ALSA is making a comeback from its original inception. What are your goals coming into the Fall 2020 semester?
DM: I always like to tell my executive board that I want to make sure we are intentional with everything we do, from the events we put on to the things we post on social media. I have so many goals for this organization, with expanding and creating more chapters on various campuses around Florida being one of them. When thinking about the goals we've set as a team now that we are officially back for the Fall, building relationships with those outside the FSU community is a big one for us. ALSA is so much more than just an RSO, it's an organization that will be able to educate our community about a topic that has been swept under the rug for centuries. Afro-Latinx people have played a significant role during pivotal moments in our history, and we are here to shed light on that.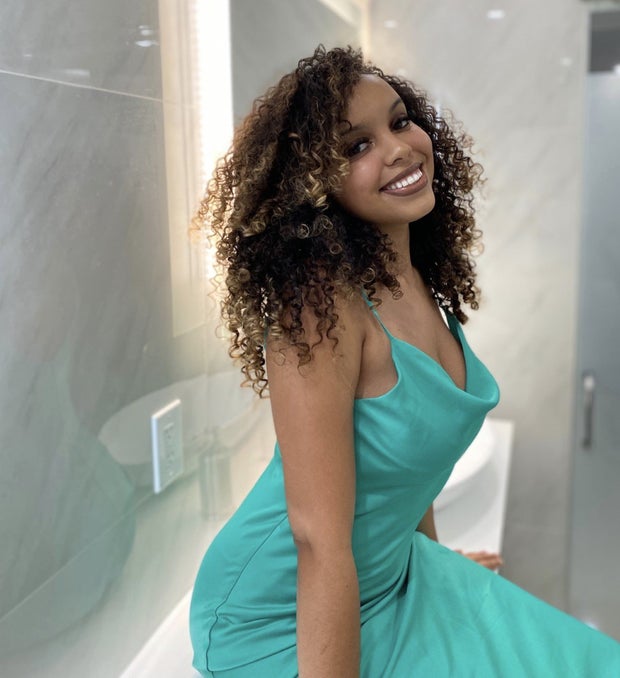 Photo by Daviana Mercedes
HC: What do you think makes ALSA so unique compared to other minority-based organizations on FSU's campus?
DM: When looking at the Afro-Latinx Student Association's work, we are not only bringing more awareness to Afro-Latinidad, We are also bridging the gap between the Black and Latinx communities here at Florida State – two communities that share so many similarities yet are divided. ALSA was formed on the values of empowering not only those who identify as Afro-Latinx, but all people of color. We have agencies that serve as safe havens for particular communities, but never had that middle ground for people who identified as both Black and Latinx. In returning, we have been able to create spaces in which one will walk into a room, or Zoom, and be surrounded by people who look like them and share similar experiences. The work we are pouring into is truly impacting students in ways that I never imagined possible. It has been so humbling to hear people tell me that they finally feel like they've found their home away from home. 
HC: How have you seen ALSA make an impact amongst its members? What has having a space such as this meant for you?
DM: I see the massive effect that ALSA has already made on our student body. The amount of support that the organization has received from different groups on campus has been so fulfilling. Students leave our events informing us that they've gone learning something new or leave knowing they've found a place where they're comfortable being themselves. During the summer, we had a young girl from a different university who attended our events consistently and even told us she became inspired to start an Afro-Latinx organization on her campus after witnessing the work we've been able to do for our community. When looking at the legacy I'll get to leave here at Florida State, I think about this organization. Ilenia Garcia laid the foundation in 2017, and my team and I are building and adding to it. 
HC: What kind of events does ALSA have coming up? How can readers get involved and find you on social media?
DM: The Afro-Latinx Student association has so much in store for the Fall semester! We plan to spearhead more events centered around our culture's history and importance while still incorporating interactive and fun activities. Becoming a member is free with the best way to stay updated on upcoming events being through our Instagram page @fsualsa. You can also email us at the [email protected] if you have any further questions; we cannot wait to see you at future events!
Want to see more HCFSU? Be sure to like us on Facebook and follow us on Instagram, Twitter and Pinterest!