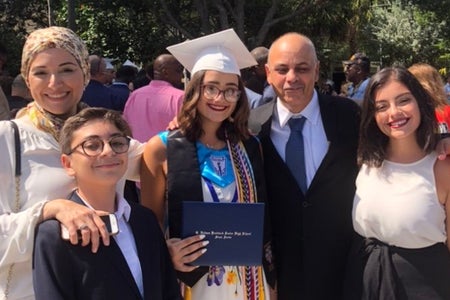 Meet Azza Asali: Interior Designer and Super-Mom
For this week's profile, I've decided to take a more personal route. During this quarantine, being left with my thoughts made me realize that family really is everything. That mixed in with watching both Mamma Mia's and reading A Woman by Sibilla Aleramo made me realize the amount of sacrifice my mother really made and just how successful and super-mom-esque she is. From a very young age, I remember my parents making countless decisions in which they put my siblings and me first. But, besides the sacrifice, I distinctly remember just how inspiring I found my mother to be. I remember thinking: I want to be like her. Being a mother of three AND a successful interior designer just boggled my mind. So, for this profile, I decided to virtually sit down with my mother so I can show a glimpse into her mind. 
HerCampus (HC): So, to kick things off with a whammy, how many times did you move houses?
Azza Asali (AA): 9 times! You hate to see it!
HC: Why so many moves?
AA: Well, amongst the reasons that we moved have been either because we were able to buy a bigger house or find one in a better location, but the main reason why we've picked up and moved this many times was that we did a lot of moves within the same country just to a different city that had better educational opportunities. However, I do think that the move that takes the cake was when we moved from Amman, Jordan, to Miami, Florida. That was, of course, so my children can have better educational opportunities. 
HC: Okay so can you tell us more about why you moved to the states? And why did you eventually move back to Jordan, where you currently live? 
AA: So, my wonderful husband and I moved to the states to secure the best college education for our kids, as the United States of America is known for the highest-ranking universities in the world. Additionally, my kids were provided with great opportunities that this country offered in terms of recognition, exposure and scholarships. We moved back because the mission was accomplished, and it was time for us to go back to our country and jobs. 
HC: Okay mom, spill the tea, what was the biggest obstacle that came with raising three children?
AA: I don't know if this is the juicy answer that you wanted. I'M SURE you wanted me to tell you that raising your siblings was a nightmare and that you were a godsent angel, but to be honest you were all a blessing. So, another lame answer, but the biggest obstacle was securing an excellent education, due to the high cost of the private schools that you were all enrolled at in Jordan. 
HC: She's hiding the truth, but I really was the apple of her eye ;) ANYWAY, why did you sacrifice your job to raise us? Because that's what it seemed like to me. 
AA: I did not particularly sacrifice my job as a whole, but I did sacrifice better opportunities in these jobs that involved me focusing more on my work than on my family. With having three kids came the necessity to pick convenience over a more immersed work ethic, so I decided to hold the stick from the middle to be able to always be there for my kids, and to be the perfect mother in addition to a working woman with ambition. But my first priority was always to be there for my kids.
HC: Dang, I think it's a little dusty in my apartment, there's something in my eye *hehe* I swear I'm not crying. I guess last but definitely not least, how do you feel knowing that you are a successful interior designer that many look up to, including myself? 
AA: While it feels great to know that I get to do what I am truly passionate about and get to see so many people love where they live because of me; it actually feels greater to be a successful mother ALONG with being a successful designer. I feel successful because the minute I became a mom, I always wished to raise my kids to become the way they are now, and I feel that I fully achieved the image I had in my head for my kids, having two beautiful girls going to one of the best universities, who fully succeeded in their path, and a handsome young man discovering who he really is. To me, that is the real success. 
HC: Dang mom, you really had to make me cry like that didn't you?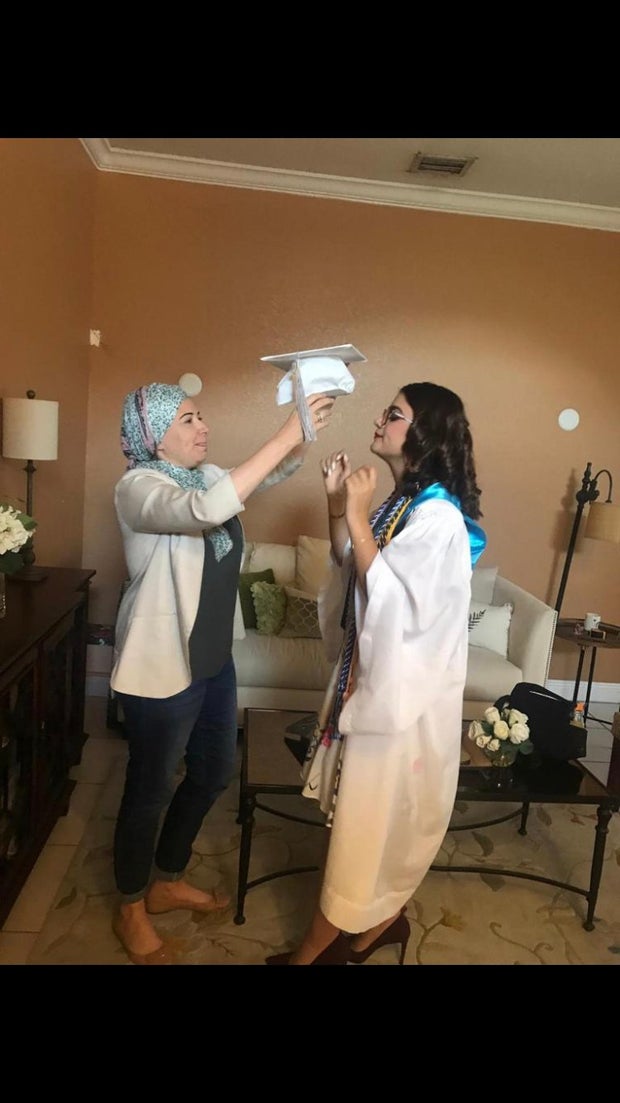 Bana Habash
Stay tuned next week for more! 
Xoxo, 
BH 
Want to see more HCFSU? Be sure to like us on Facebook and follow us on Instagram, Twitter and Pinterest!