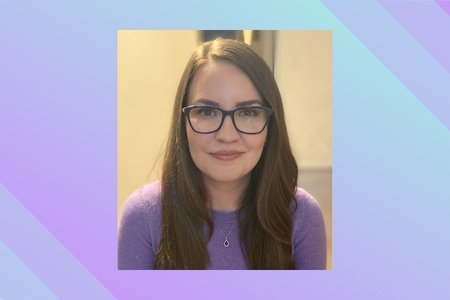 Meet Amber Cresgy: Ph.D. Candidate in African American Literature and Cultural Studies
Amber Cresgy, a current FSU graduate teaching assistant and Ph.D. candidate, is on track to defend her dissertation at the end of this semester. Cresgy acquired both her degrees here at FSU; the first, a Bachelor of Arts in English, with a minor in Anthropology in 2013, and the second, a Master of Arts in Literature, with a concentration in African American Literature and Cultural Studies in 2016. Her dissertation this semester argues for a more elastic interpretation of the neo-slave narrative, which allows for a more nuanced understanding of the legacies and consequences of slavery and how that is explored in contemporary African American literature. 
She has taught various courses at FSU ranging from ENC2135: Research, Genre, and Context, ENC1102: Freshman Writing, Reading, and Research, ENC1101: Freshman Composition and Rhetoric, LIT2000: Introduction to Literature, ENG2012: Introduction to English Studies, and LIT3383: Women in Literature. To add on to all these notable achievements is her most recent feat of winning the inaugural Bryan Hall Community Teaching Excellence Award in the Fall of 2019, with the nominations coming directly from her own students.
Her Campus (HC): Why did you decide to research in this area of study? Was there a specific moment in your academic career where you realized this is what you wanted to do your dissertation on?
Amber Cresgy (AC): As an undergraduate student, I took several African American literature courses through FSU's English department, which first sparked my interest in the field. I was preparing for my Ph.D. preliminary examinations and kept coming across texts which were clearly working out of the neo-slave narrative tradition but did not necessarily fit the generic conventions outlined by scholars of the genre. After taking these classes and having a chance to work with some of the incredible professors we have in the English department, I decided that I wanted to focus on African American literature in graduate school as well.
HC: What research did you do specifically? Who or what is it about?
AC: My dissertation examines four primary texts: Octavia Butler's Fledgling, Rivers Solomon's An Unkindness of Ghosts, Jesmyn Ward's Sing, Unburied, Sing and Janelle Monáe's Afrofuturist "emotion picture" Dirty Computer. On the surface, none of these texts seems to fit neatly within the neo-slave narrative genre, but each one explores the lasting interpersonal and institutional legacies of slavery in profound ways. I argue that by revising the generic conventions of the neo-slave narrative to include texts like these, we will be able to change the tenor of the conversation surrounding this genre and open up more pathways of resistance.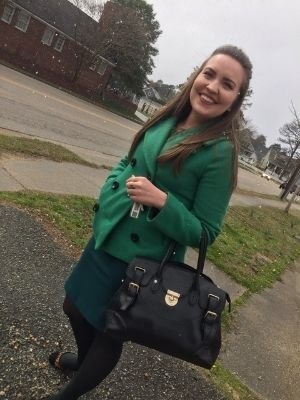 HC: Why was this work, in your opinion, so important to female African American writers, artists, and women in general?
AC: The neo-slave narrative, in general, has been experiencing a bit of a resurgence in the last few years, and Black women writers and artists have consistently been at the forefront of this revival. In order to fully understand the lasting impact of slavery and the institutions which arose from it, it is necessary to contend with texts which explore the afterlives of slavery while simultaneously pushing back against rigid generic confines.
HC: What were some significant findings of your research?
AC: For my chapter on Jesmyn Ward's Sing, Unburied, Sing, I had the opportunity to conduct research on the history of the Mississippi State Penitentiary, also known as Parchman Farm. At Parchman and other prison farms in the South, practices that were identical to slavery continued well after emancipation. The civil and human rights abuses that have occurred within the prison since its inception—some of which continue to this day—are appalling.
HC: Anything else you would like others to know?
AC: Read more Octavia Butler!
All images courtesy of Amber Cresgy.
Want to see more HCFSU? Be sure to like us on Facebook and follow us on Instagram, Twitter and Pinterest!