Matthew Taylor is a student at Florida State University who has been involved with FSU's Rowing Club since the spring of his freshman year. The hard-working senior is now the sitting president of the rowing club and has big plans for the future. I got to ask him a few questions this week about the program and how they are handling the restrictions due to corona.  
Her Campus (HC):  How did you first get involved? (who told you about it, how did you hear about it, the story of how you joined) 
Matthew Taylor (MT): When I first came to FSU I knew no one and I really had no friends. One day I was just walking to class and two people, who are now alumni (John Thomas and Samantha Kunin), approached me and asked if I had ever rowed before. I told them I hadn't and they told me that I would be great at it and should come to an interest meeting. After going to the interest meeting and the first couple of practices I had met the team and knew I had made the right decision in going. Everyone was really welcoming and as cliché as it sounds, there really is something special about starting your day out at the lake as the sun rises.
HC: What did a usual practice look like for you, before corona?
MT: Before Coronavirus our practices began at 5:00 am out at Lake Talquin. Practicing so early is one of the most infamous parts of the sport. Being on the water is definitely a workout, however, we also supplement it with land training days where we use ergs (indoor rowing machines), run and use weights.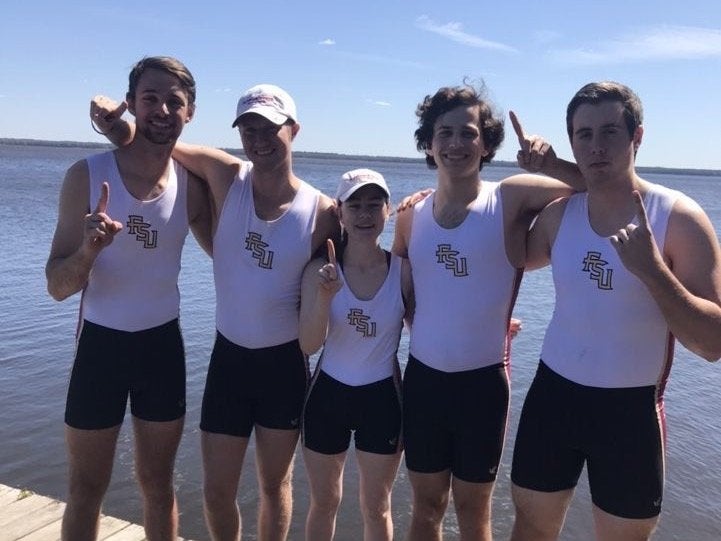 HC: How has the program been adapting due to the pandemic?
MT:  The safety and health of our team and the community we share is our number one priority in returning to practice. We're lucky to be able to work with the University's Sports Clubs office as well as USRowing to create a plan that is both safe but allows us to still put in the work we need to be ready to compete when it is safe to return to competitions. Currently, we are limiting practice sizes and practicing social distancing as well as wearing masks. All of our practices right now are on the land where we are focusing on fitness. Once it is safe to do so we will begin to move back into small boats with increased cleaning procedures in place. 
HC: How would you describe your role as president?
MT:  I see my role as president as facilitating the ideas and hard work that all the members of our team put in to make sure they can reach its full potential. There are a lot of administrative and day-to-day operations responsibilities that I am personally in charge of, but I think the most successful leaders are those who can help others find success. 
HC: What do you think you have gained through the club and your roles in it?
MT:  I cannot overstate how impactful the club has been on my growth as a person.  Of course, physically I have grown in terms of speed and skill on the water, but as a student and just as a  person, the club has taught me so much.  From time management to dealing with adversity, to managing a large budget– the team has made me not only a better student but has prepared me for life after college.
HC: What has been your favorite memory with the club?
MT:  My sophomore year, the team's Men's Varsity 4 was preparing for Nationals and unfortunately one of the guys who raced in that boat was unable to race. Our coach ultimately picked me to fill in that spot, and as excited as I was to be given the opportunity, I was incredibly nervous.  These four guys were the team's top rowers who had all rowed together in that lineup for three years in a row. Over the next month and a half, we all worked so hard together to get the boat just right.  The improvement we saw over that time period was really awesome and it made me so much more confident as a rower, especially with how supportive my teammates were throughout the situation.  When we went to ACRA Henley, we were the fastest boat on the water and it felt so good to see all our hard work pay off.  At ACRA Nationals, we certainly didn't have our best races, but we still fought really hard and ultimately finished 14th.  Going into that situation I was very nervous about my abilities as a rower, but the amount of confidence I gained thanks to my teammates and coaches I think is a great testament to this team.
HC: Looking into the future, what do you hope FSU's Rowing Club to look like?
MT:  The team has grown a tremendous amount over the last few years and I'd love to see that continue.  One goal I'd love to see the team be able to do is host our own regatta. There are a lot of logistical roadblocks that can prevent that from happening currently, but it is something that the team is working towards to compete at home and show off the team in a competition in our Tallahassee community would really be awesome.
Additionally, the team has really expanded and strengthened its relationship with our Alumni.  Our Alumni do so much to support the organization, both financially and with insight.  We are constantly looking to improve the equipment the team has and growing our relationship with the alumni.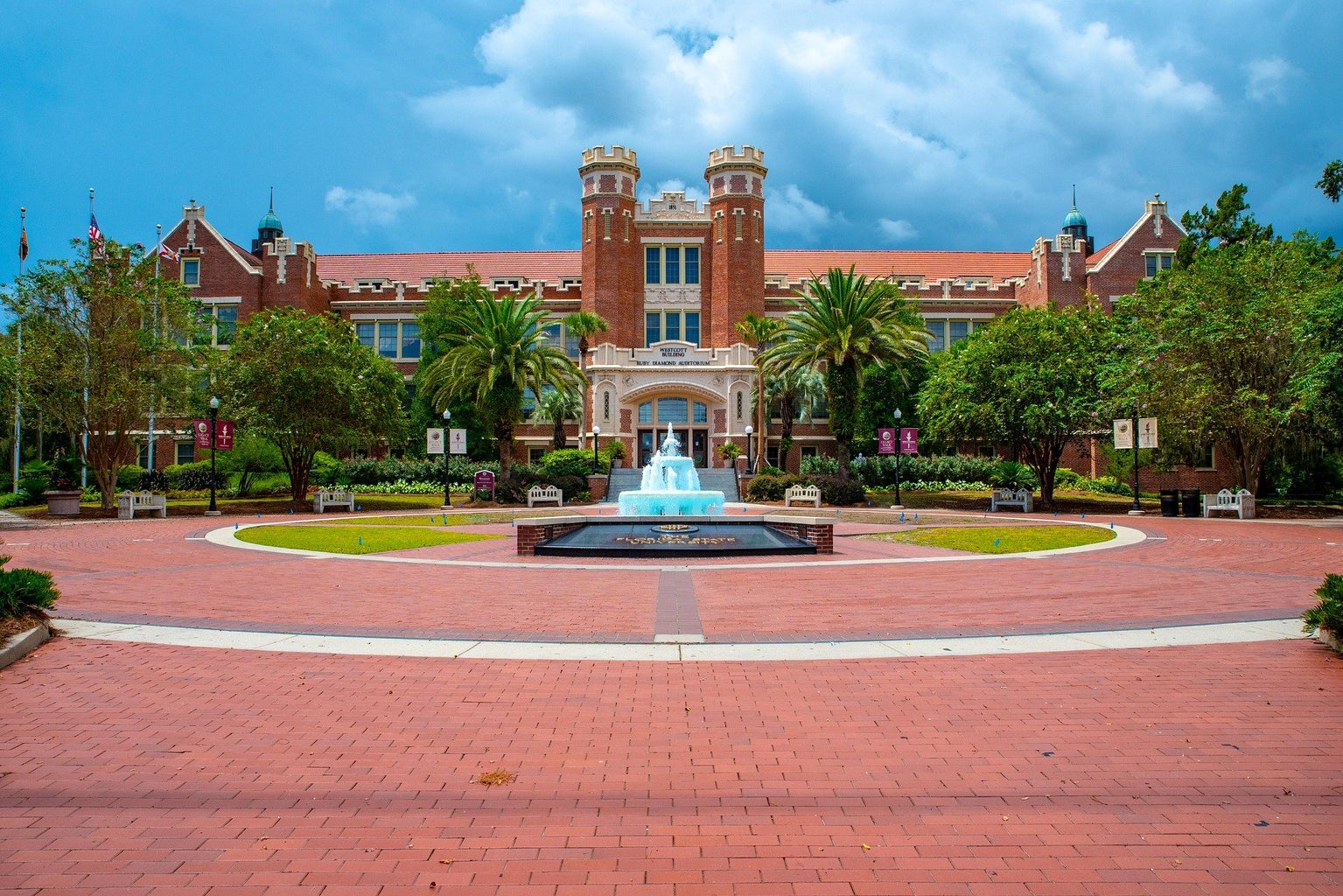 HC: Why do you think people should join the team?
MT:  It can be hard to decide which club or organization to get involved with at FSU, there are so many great clubs with so many amazing people that are doing work they are passionate about.  What I think separates the rowing club at FSU from others is certainly the people. We are all so close and such great teammates and I think it's a unique opportunity to make some really incredible friends. In addition to the people rowing, it really is a phenomenal sport, it is so challenging on so many levels but that only makes the success so much more rewarding. The Rowing Club at FSU has defined my FSU experience and I cannot imagine my four years here without it.   
Want to see more HCFSU? Be sure to like us on Facebook and follow us on Instagram, Twitter and Pinterest!