Lori Laughlin's Experience in Prison
Picture this: an episode of Full House where Aunt Becky gets arrested and has to spend two months in jail...except, perhaps you don't have to picture it at all, as this fictional scenario became a reality after Lori Laughlin pleaded guilty in May of 2020. This plea confirmed the accusations against Laughlin regarding her contribution to a fraudulent scheme to secure her daughters' admission into the University of Southern California.
After over a year of court battles regarding Lori Laughlin's bribery scandal, she appeared on a virtual court hearing this past August where she expressed immense remorse for her actions. Holding back tears, Laughlin explained how her faith in God has prepared her to redeem herself for her mistakes. She described her willingness to fix the mess she has made. It was confirmed that Laughlin played a smaller role in the scandal than her husband Mossimo Giannulli, who received a five-month sentence, a $250,000 fine and 200 hours of community service. However, because of her undeniable contributions, Laughlin was sentenced to two months in prison, a $150,000 fine and 100 hours of community service.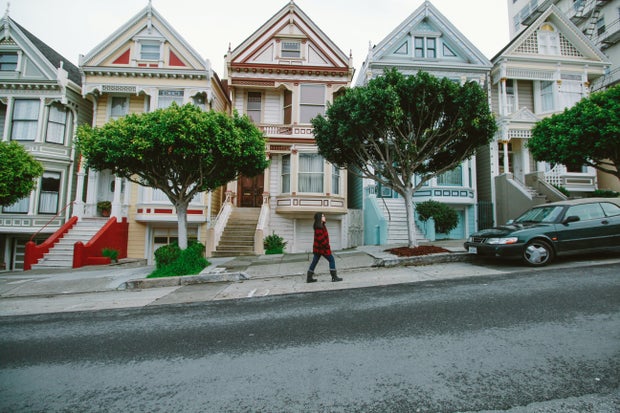 Photo by Belle Co from Pexels
However, this was no ordinary sentence as Laughlin was given the opportunity to handpick the correctional institution of her choosing. As a result, she chose to spend her two-month sentence at FCI Victorville in Dublin, California. This is a common facility of choice for many celebrities, as other public figures such as Dance Moms actress Abby Lee Miller and Desperate Housewives actress Felicity Huffman have attended this very correctional institution.
What's so special about it? This facility not only offers a cubicle-style dormitory for its inmates, but also a handful of classes that cater to a variety of hobbies. FCI Victorville offers Pilates, spinning, ceramics, crocheting, origami and even music lessons for a handful of different instruments. It can be predicted that Laughlin's acting career will struggle as a result of this scandal; however, Victorville offers training courses in a series of career skills that she may consider upon the end of her sentence. If Laughlin so chooses, this facility has the ability to teach her how to drive a forklift, repair bikes or even become a dental assistant.
After her hearing on Aug. 22, the judge informed her that she was to turn herself in for her sentence by Nov. 19, but Laughlin was willing and prepared to begin her sentence on Oct. 30. People Magazine reports that despite her luxurious correctional institution, Laughlin had a difficult time during her first few nights in prison. However, she quickly adjusted to her new lifestyle and has reported that she has settled into her new routine. She has not had any issues since her arrival. The other inmates have not given her a difficult welcoming, and the guards treat her just as they treat the rest of the inmates. As a result of the early start to her sentence, Laughlin is expected to exit jail and begin her two year "supervised release" almost a month earlier.
Want to see more HCFSU? Be sure to like us on Facebook and follow us on Instagram, Twitter, TikTok, Youtube and Pinterest!